Man Goes Viral After Turning a Hotdog Into a Straw at a Yankees Game
A man went viral after being filmed using a hotdog as a straw during a Yankees game. Here's what the internet had to say this.
The world is a scary place, my friends. And it's getting harder and harder to be a freak in peace. Before smartphones, we used to be able to do weird things without worrying if we were being recorded or not. But times have changed and now the whole world is constantly watching. If you're going to do something freaky, like turn a hotdog into a straw and then drink from it, we beg you to lock your doors and do it in the privacy of your own home.
Article continues below advertisement
Don't be doing this nonsense in the middle of a packed stadium. While, yes, New York is the most unearthly place in the country, this man still had folks saying, "He did what now?"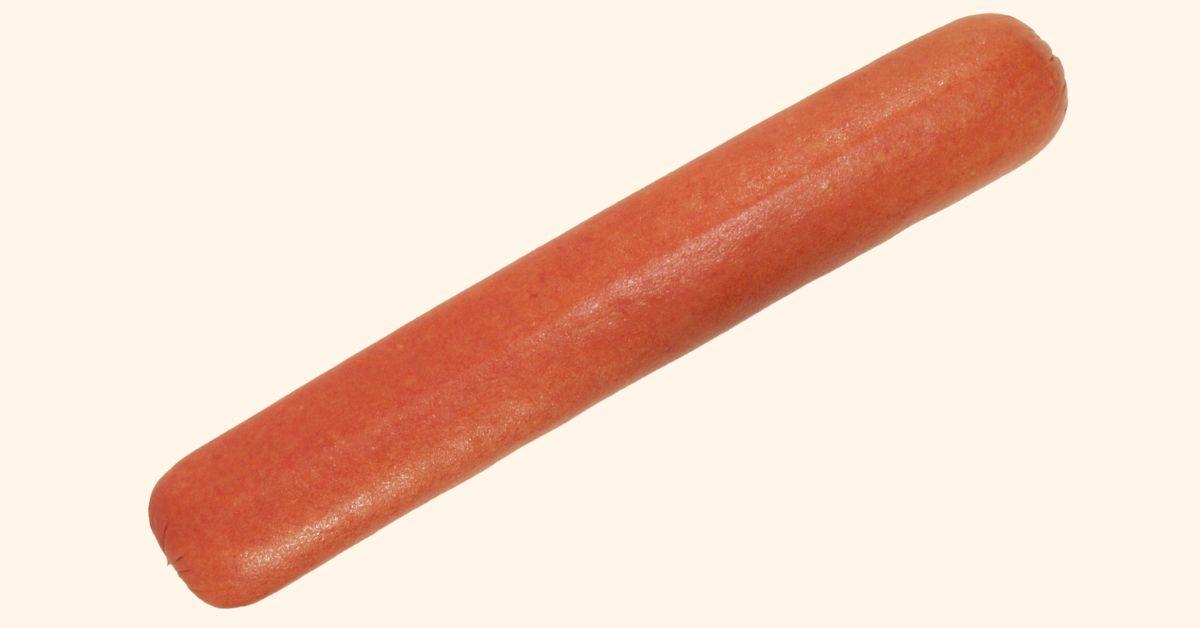 Article continues below advertisement
Man makes hot dog straw at Yankee Stadium and proceeds to drink from it.
Nicholas Heller, the man behind @newyorknico on Instagram, is known for capturing some of the most bizarre moments and people in the Big Apple. And boy, did he hit gold with this video. During a Yankees game, he caught a man doing the unthinkable.
Readers, please watch with viewers' discretion. Also, if you're eating, we recommend you stop.
Article continues below advertisement
In the video, a man is seen shoving a plastic straw through a hotdog. A hotdog with no bun that he's vertically holding in his hands. Miraculously, he poked the straw through the entire hotdog without destroying it, which I must admit, does seem pretty impressive — but in no way am I endorsing this!
Next, he pulls the straw out of the hotdog and makes sure to suck out any meat chunks that may have gotten stuck in the straw. And then... he takes his hotdog... and places it into his full cup of beer... and uses it as a straw to drink from.
Naturally, folks on Instagram could not even. "Yes officer, that guy right there," one user wrote. Another comment read: "This brings a new meaning to the phrase 'raw dogging it.'"
Another user coined him the "GLIZZY GUZZLER."
Article continues below advertisement
As the video spread, conservations on multiple platforms erupted. The general consensus seemed to be that using a hotdog as a straw is gross. Sadly, most peeps did not seem to be inspired by his culinary innovation.
Article continues below advertisement
Article continues below advertisement
There was one ally, though.
"A lot of 'wtf!' is just accepted nowadays, but a hotdog straw in a beer is where we draw a line? What about the lady who dunked her chicken strips in cola? This dude is out here just trying to live his best life. Enjoy yourself, my guy," one user tweeted.
That said, the user did add, "but, ewww" at the end of their tweet. Hmm.
As of writing this, the hotdog straw man has not yet been identified. Hopefully, one day he will share what was going through his head at that moment in time. Or at the very least, he'll start adopting better ball park eating etiquette. In any case, the moral of the story is just don't do that.*
*use a hotdog as a straw