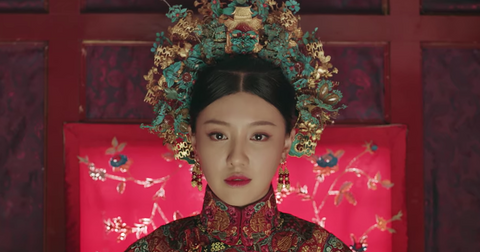 Fans Can't Wait for 'Yanxi Palace: Princess Adventures' Season 2
By Pippa Raga

Updated
*Spoiler alert: This article contains spoilers for Season 1 of Yanxi Palace: Princess Adventures on Netflix*
Fans of the show Story of Yanxi Palace can continue the intricate saga that revolves around the Qing Dynasty with Netflix's newest spin-off, Yanxi Palace: Princess Adventures.
New to Netflix, the show is only six episodes long, but it packs a punch with plenty of court intrigue, characters plotting against each other, love triangles, jealousy and betrayals.
And along with plenty of soap opera-esque drama, the show is a bonafide eye-gasm, which offers incredibly beautiful costumes and sets that will keep you watching for the visual stimulation as well as the riveting character developments. But if you've already binged through Season 1 on Netflix, here's what you can expect from Season 2.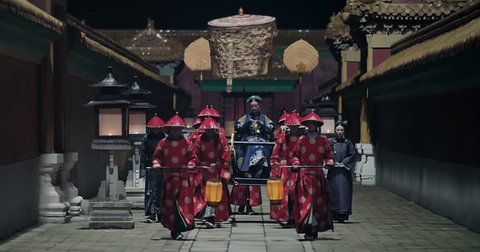 What is 'Yanxi Palace: Princess Adventures' about?
At the end of Story of Yanxi Palace, Wei Yingluo has climbed up the ranks of nobility to the position of "Imperial Noble Consort," the highest rank that a person of non-noble birth can achieve in the Qing courts.
Wei Yingluo also develops a strong relationship with the Emperor and together they have a daughter, Rain Wang, the seventh Princess Zhaohua.
Yanxi Palace: Princess Adventures follows the story of this princess and picks up when Princess Zhaohua has come of age and must choose the right suitor as a husband.
While family tradition dictates that Princess Zhaohua must marry a Mongolian prince, she meets Er Qing's son, Fu Kangan, and begins a dangerous affair as she tries to navigate the trials of love and the political complexities of choosing the right man to be her husband.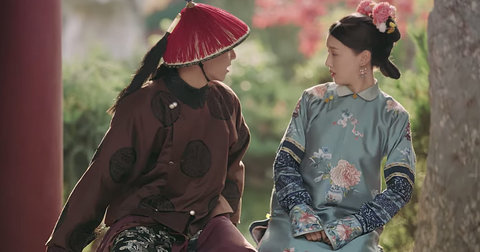 All the while, Princess Zhaohua must also work around a blood feud against her family (she was, after all, born of a non-noble consort to the Emperor, so it's only natural that her mere existence rubs some of the members of the court the wrong way).
Will there be a Season 2 of 'Yanxi Palace: Princess Adventures'?
Given the relatively short season run that Yanxi Palace: Princess Adventures has had (let's face it, six episodes is nothing!) and the fact that the show is based off a Chinese series that runs nearly 70 episodes, many fans are wondering whether Netflix will renew the intriguing Imperial Court drama.
We think the chances are quite favorable. For one, the original show is extremely popular in China, which means that more and more viewers will tune in for a second Netflix season.
Also, fans love Wang Herun who plays Princess Zhaohua, and who also appeared in a supporting role in the original Chinese series. It was smart of Netflix to scoop her up for their spin-off.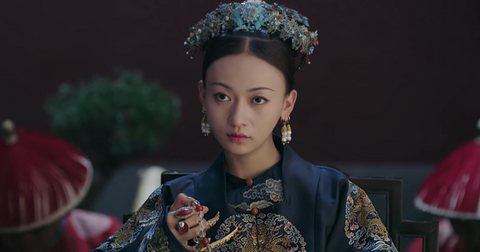 Wu Jinyan also reprises her role from the original show as Wei Yingluo, the non-noble mother of Rain Wang, AKA Princess Zhaohua.
Adding to the illustrious cast of Chinese actors is Nie Yuan as Emperor Qianlong, father to Princess Zhaohua, and Wang Yi Zhe as Fu Kangan.
Secondly, and perhaps more tellingly, every single other Chinese series that has come out on Netflix has had at least a two-season run. Therefore, it would be uncharacteristic for the streaming giant to cancel this wildly popular show.
So, while there have been no official announcements just yet, we think it's safe to say we can start getting excited for Season 2 of Yanxi Palace: Princess Adventures and expect it on the platform around next year.
Season 1 of Yanxi Palace: Princess Adventures is now streaming on Netflix.