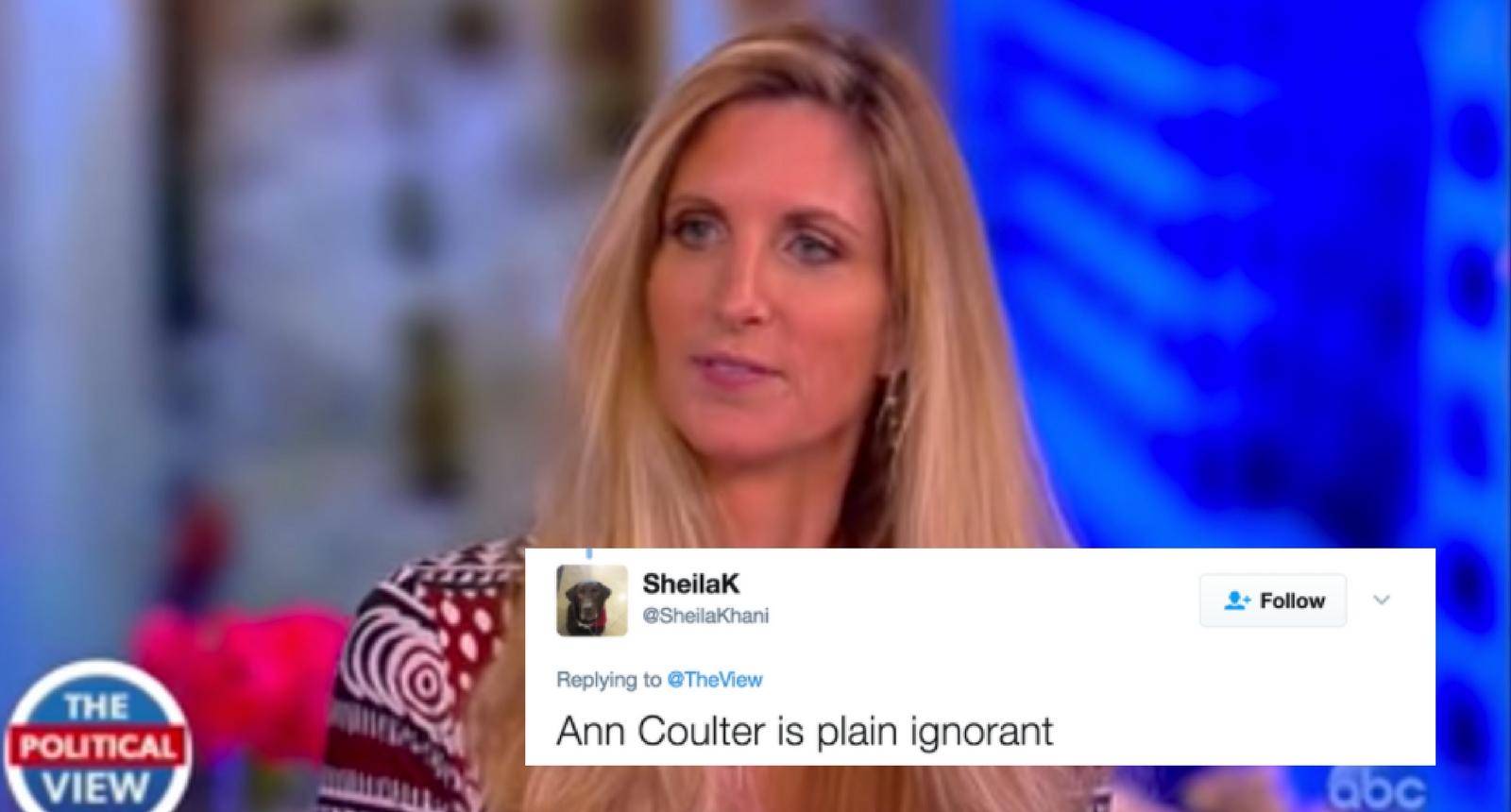 Ann Coulter Got A Grilling No One Expected From The Hosts Of 'The View'
By Justin Luke
Yes, most of the time the hosts of The View just like to chat without much interest in any big "scoop." Every once in a while, however, the five co-hosts decide to BRING THE HEAT. Ann Coulter, who visited the show this past Monday, May 2nd, could definitely feel it.

Ann tells the story of having her recent speaking engagement at UC Berkeley cancelled. Though The View team picks up on some small discrepancies, they decide to fight that battle another day, making a point about the importance of free speech even when you don't like a person's message.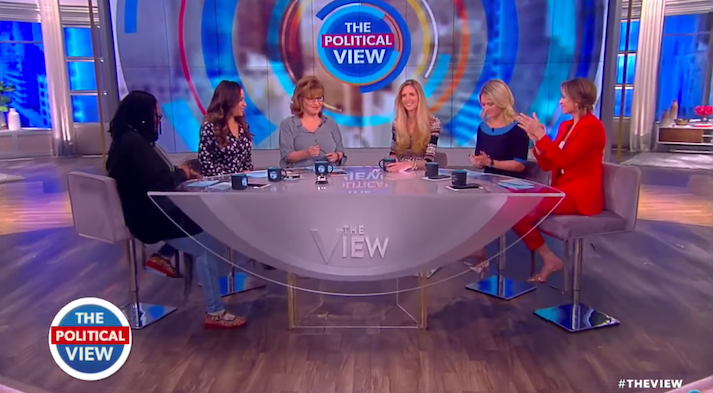 Whoopi goes so far as to compare Ann's cancelled speech to her recently cancelled stand-up engagement in Clearwater, Florida. Goldberg continued:
Berkeley, you made a mistake, man. Everyone is entitled to their opinion. That's the law.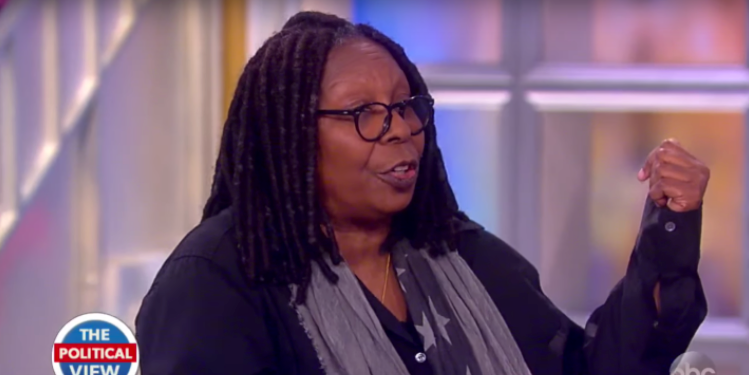 Things heat up as The View asks Coulter about The President. Coulter claims she refers to Trump as "The Emperor God." At one point, host Joy Behar says "She's kidding, she's a comedian," to which Coulter replies, "No, I totally do," before bemoaning Republicans in Congress.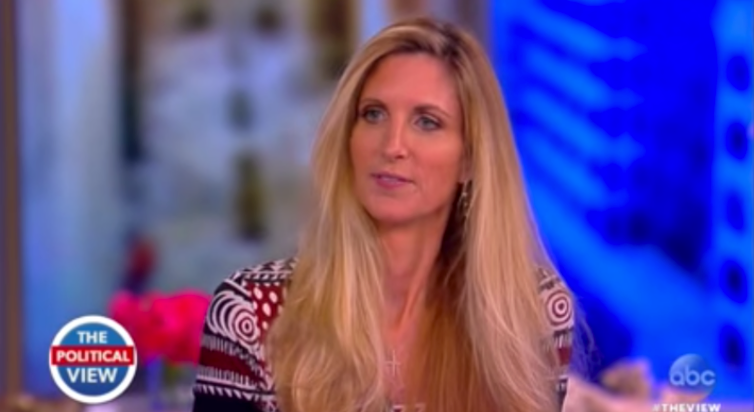 The View then begins to go after Coulter with a journalistic tenacity no one was expecting, grilling her on Trump's dishonesty with the media. When confronted with the fact that President Trump repeatedly lies to the press, Coulter responds:
He doesn't lie — he's a B.S.-er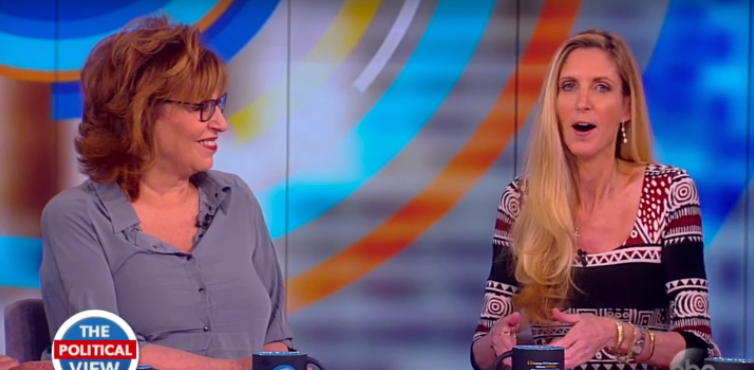 The hosts then ask Coulter whether she thought Trump was lying when he claimed President Barack Obama wasn't born in the United States. Coulter responded that she doesn't count anything he said before he started running for President. This caused one very vocal audience member to shout what we were all thinking:
What?!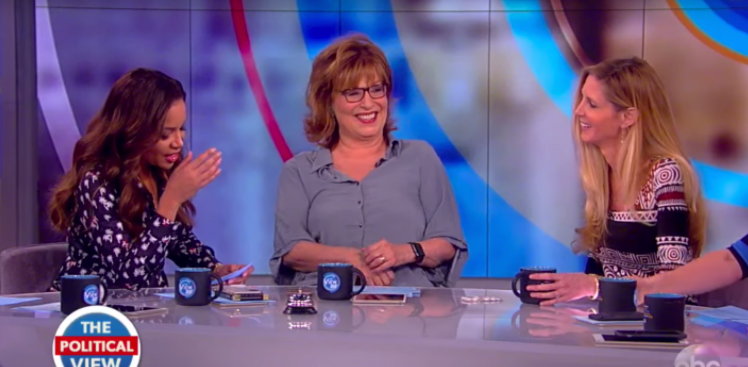 When asked about Trump's lack of action on the border wall, Coulter aims the blame at congressional Republicans who didn't begin working on the wall right away when they found out Donald Trump would be president.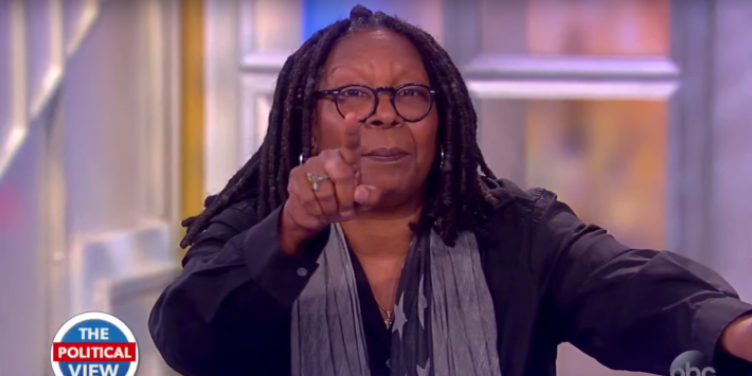 Wow! The next time we need hypocrisy taken down a notch, let's put them on with Whoopi and Joy! These ladies know how to get stuff done.
Here's the full video: