Michael Delvalle and Isabella Sablan have been dating since they were 19-years-old, according to ABC News. At 27, they're finally married, and they honored their commitment by taking photos where it all started—the mall.
The couple met when they were both working at Hollister, and said they visited Target together all the time, a habit they still have though they're of legal age to drink. With photographer Evan Rich, they went to the local Target to take pictures of their love at its best.
"The basis of our relationship is built on Target. We probably go two to three times a week," Sablan said. "We like long walks at Target instead of on the beach."
Delvalle added, "When we're bored on a Thursday night, we would just go over there and see what we could find."
Like, kisses, for instance.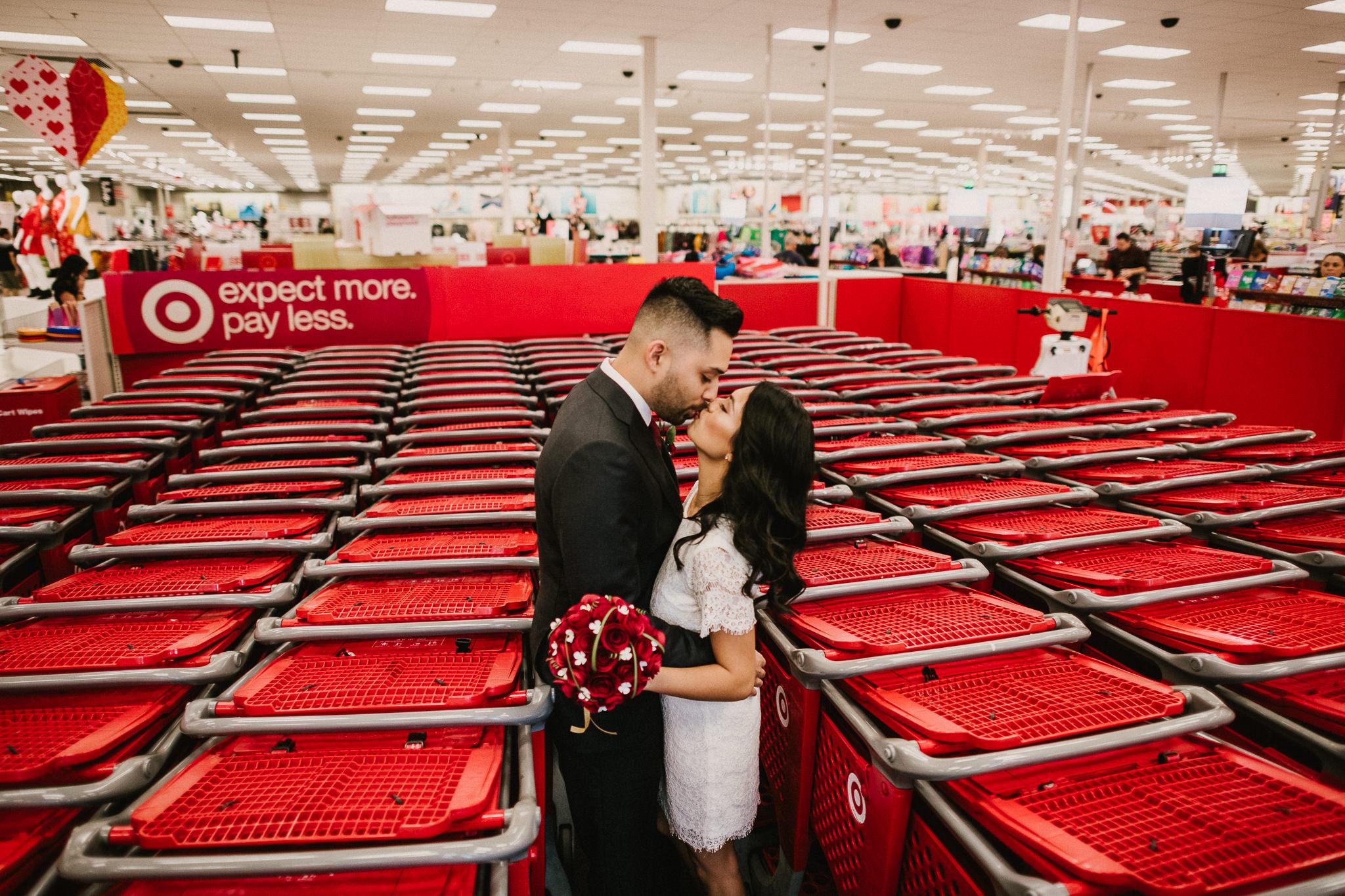 The actual wedding ceremony was at Miami Beach Botanical Gardens, but they wanted to take some pictures that were more personal and less full of beautiful flowers.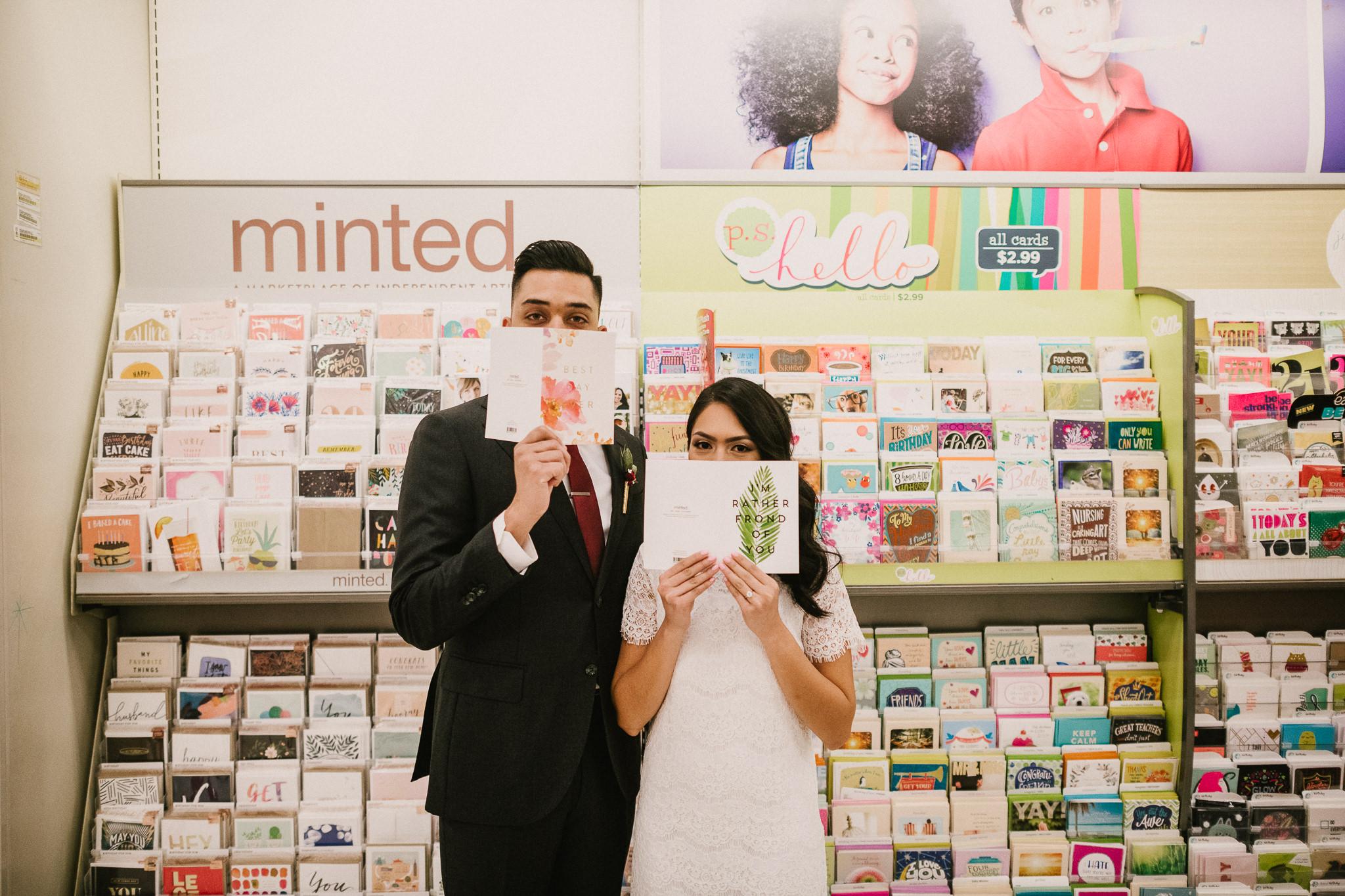 Target's like a second home: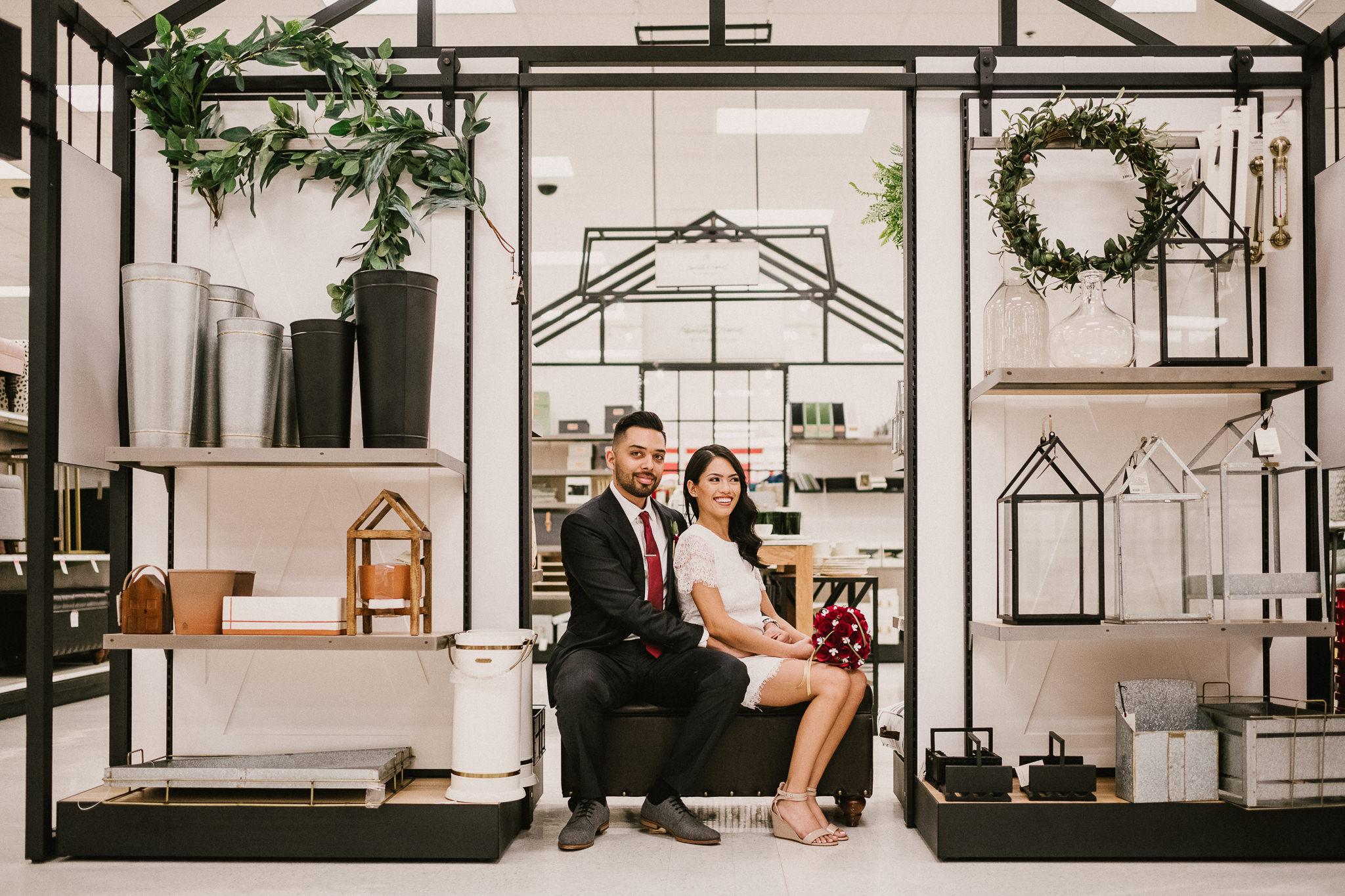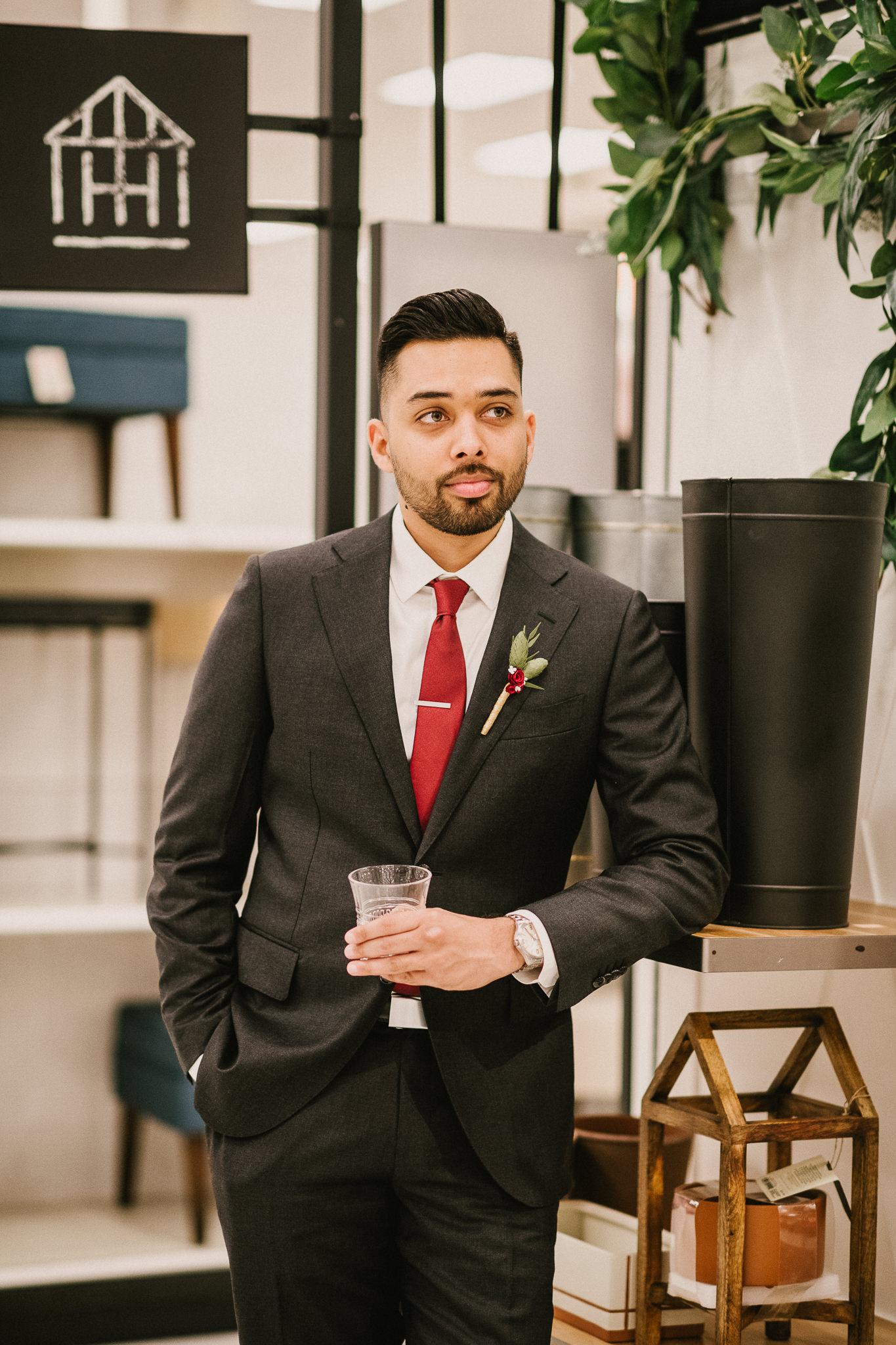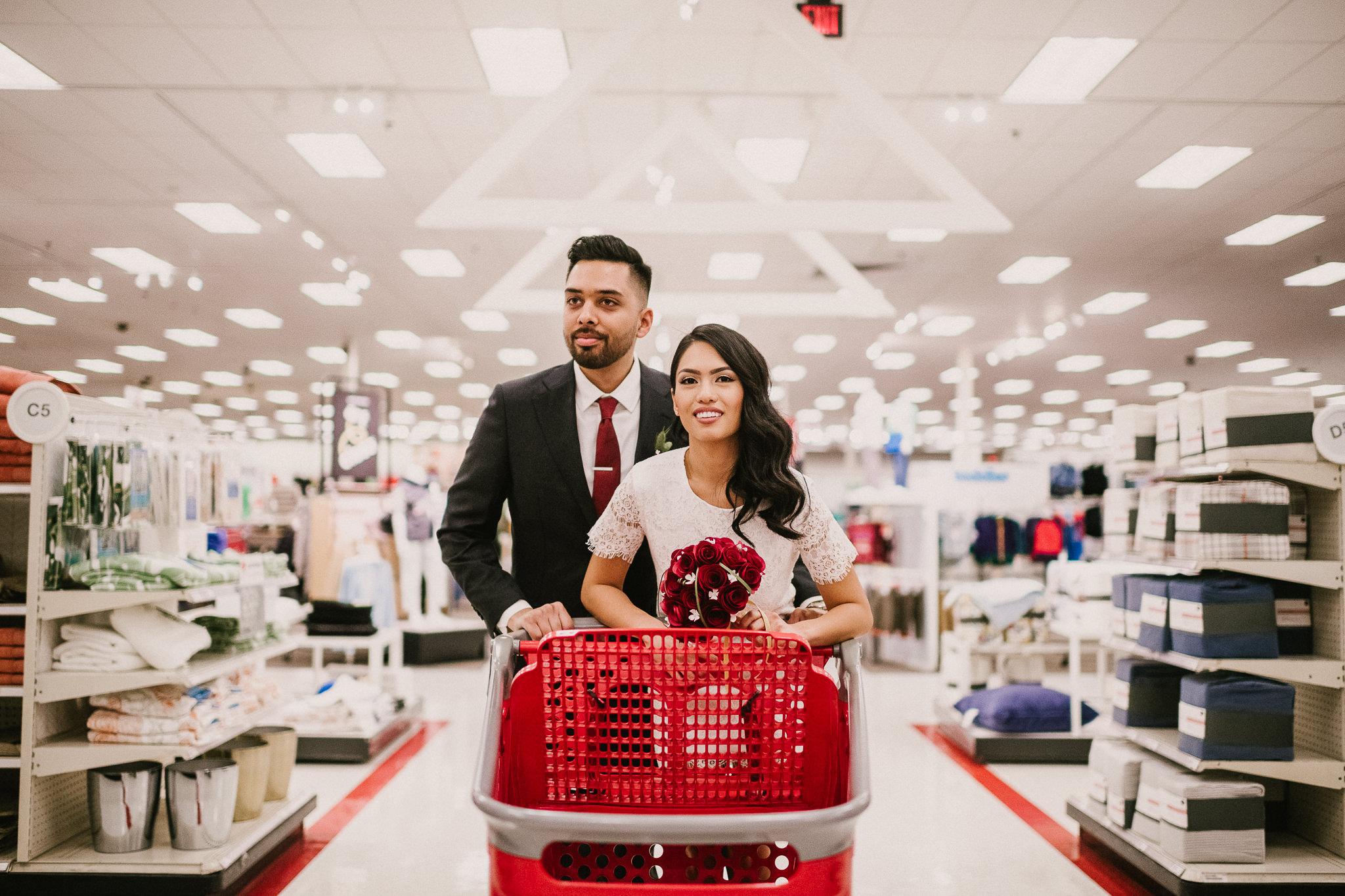 Also a great place for snacks: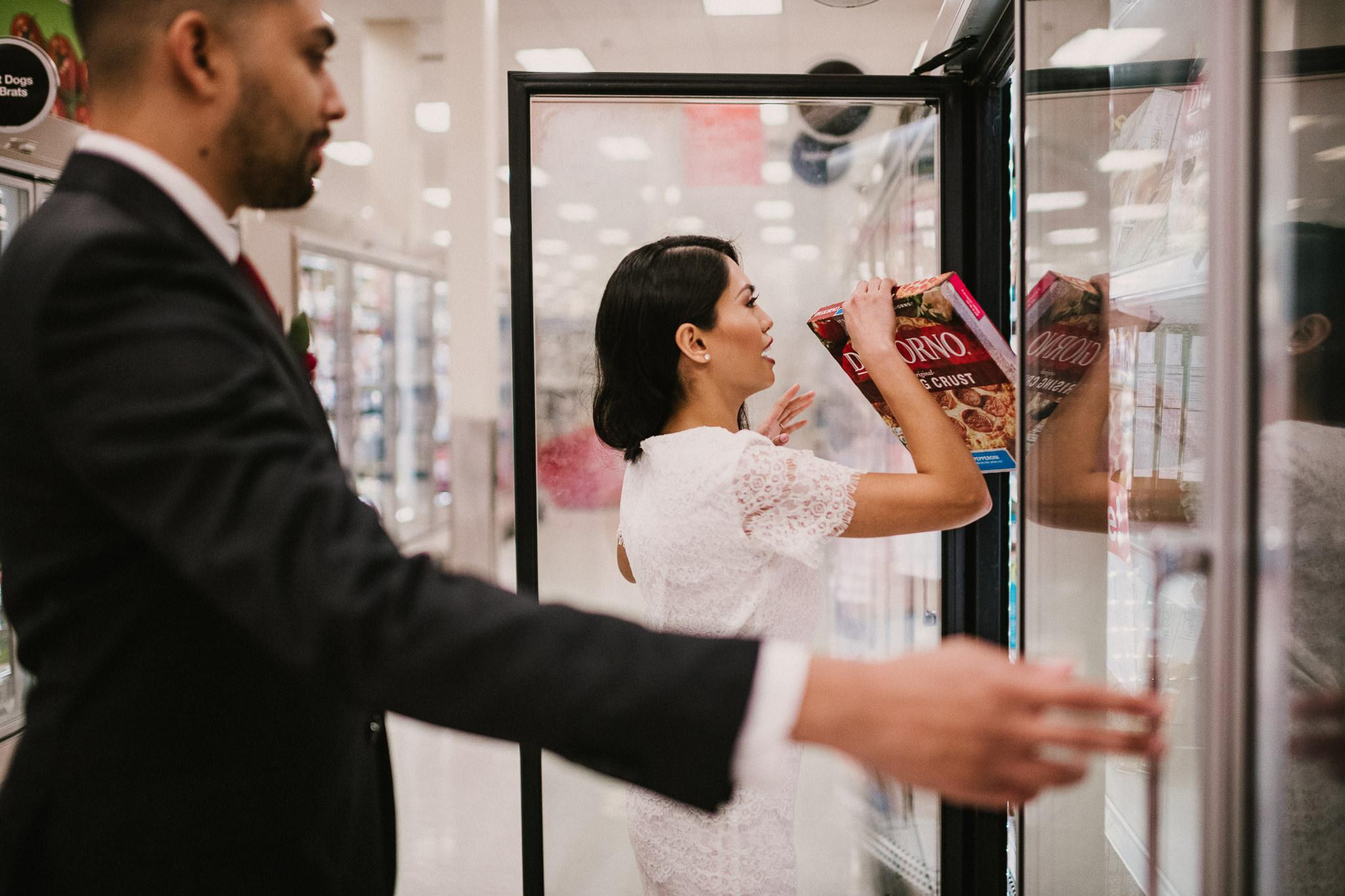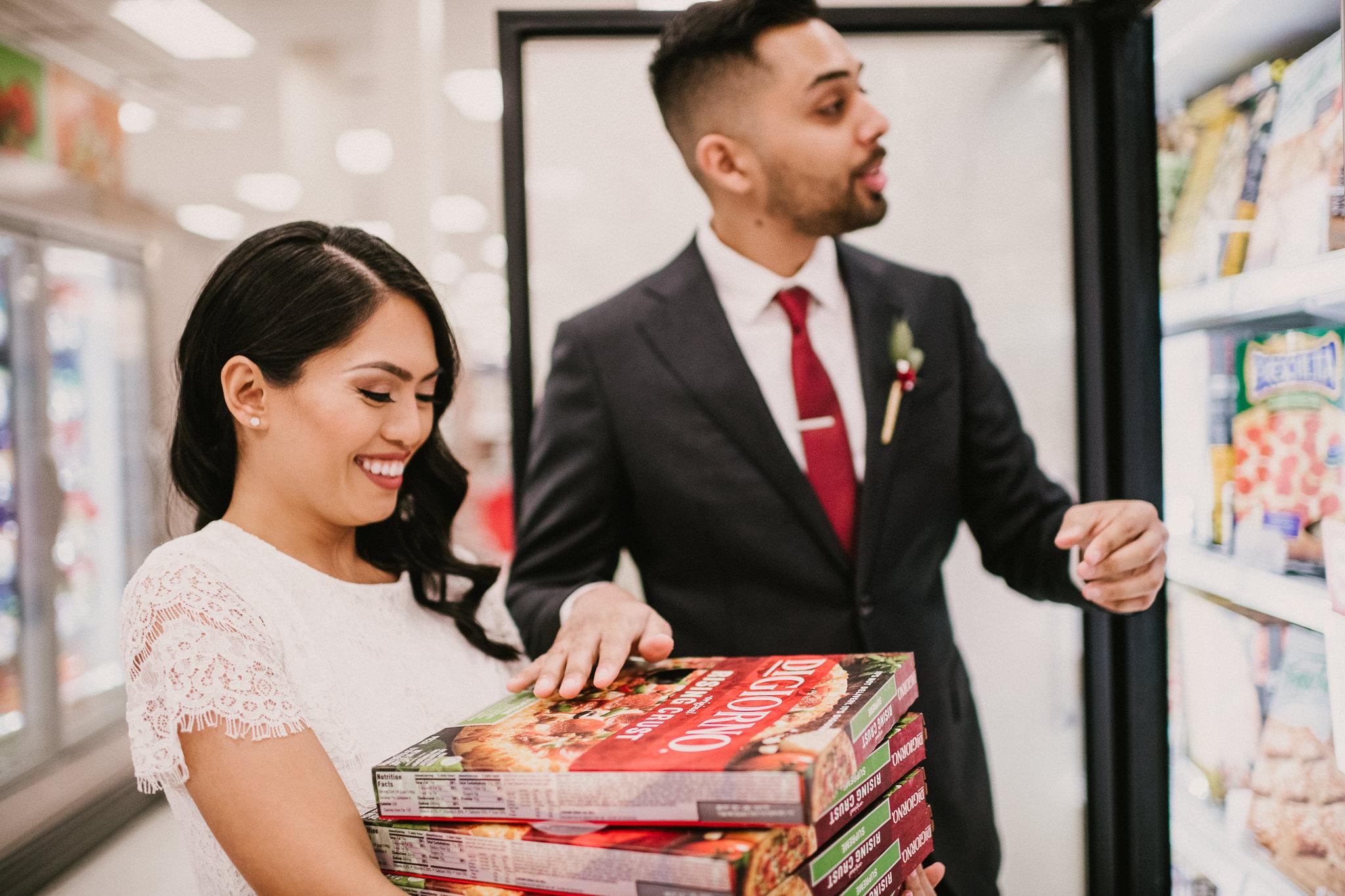 Maybe a romantic dinner in the cafe?
These two look like literal Lady and the Tramp sharing spaghetti as they slurp their sodas out of straws. It's cute that they're enjoying their soda while being so smitten.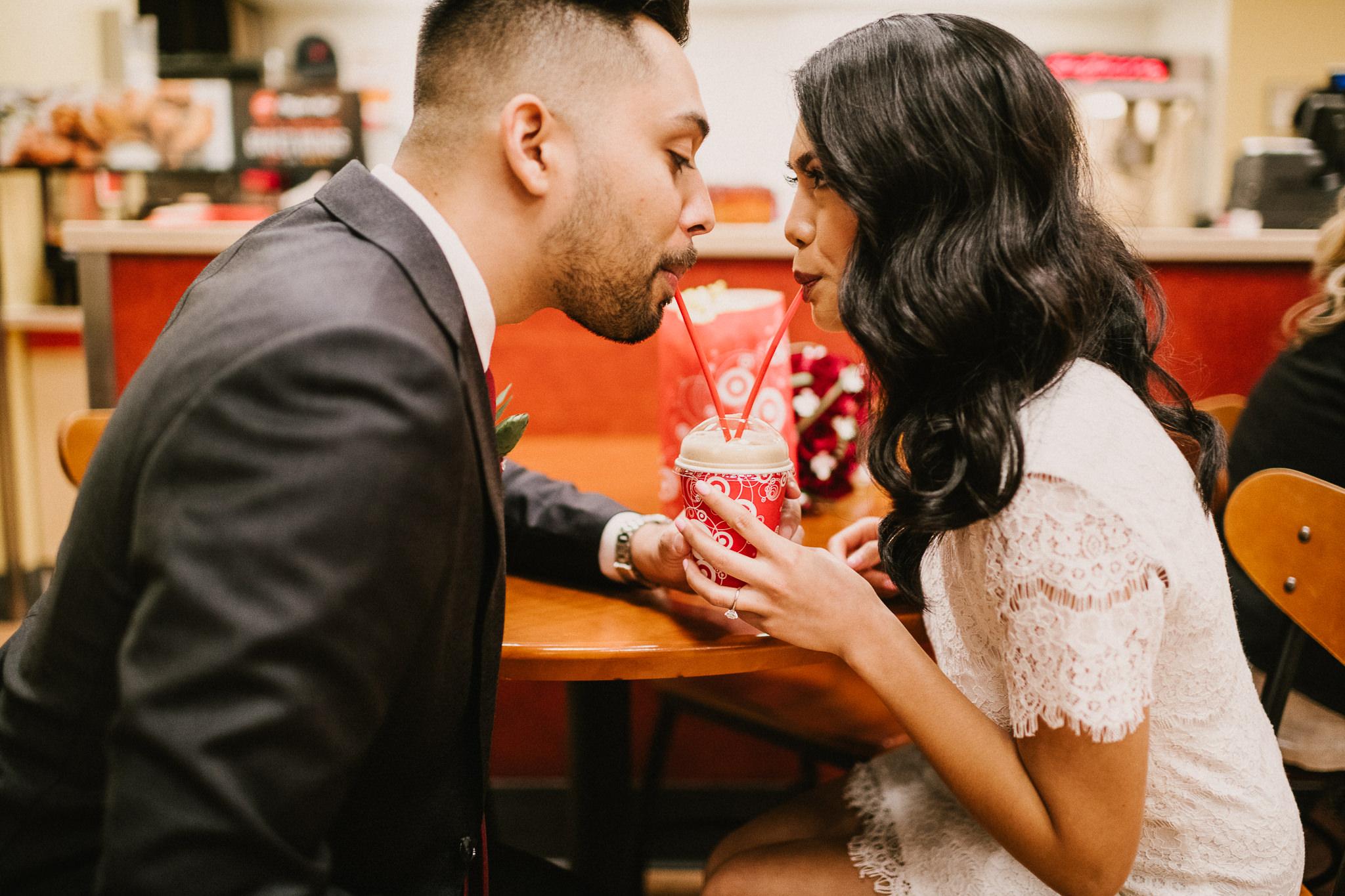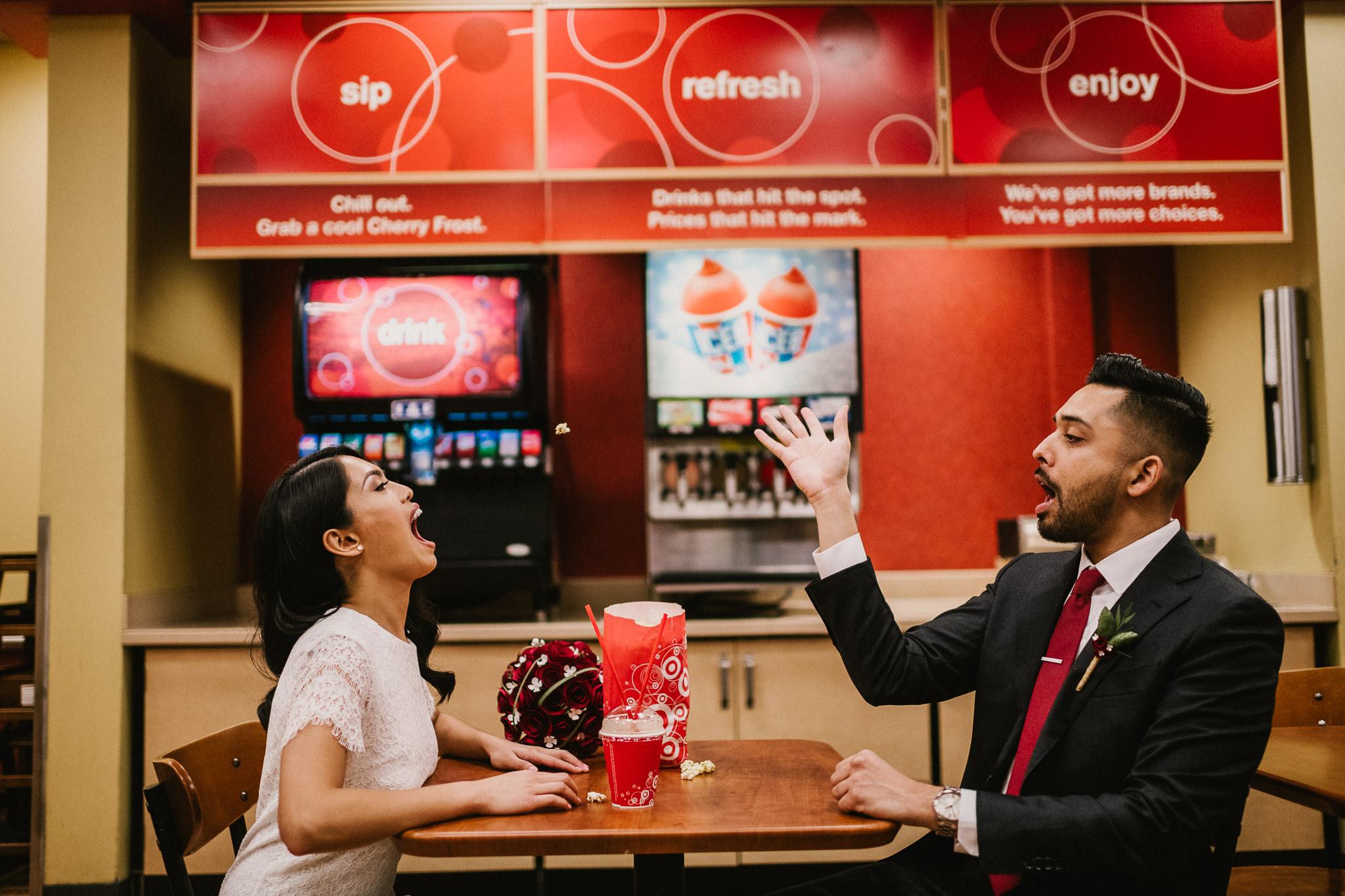 And of course, actual home decorating. 
I mean, just look at them with their cute sun glasses posing in front of all those beach chairs. It's almost like they're on a permanent vacation.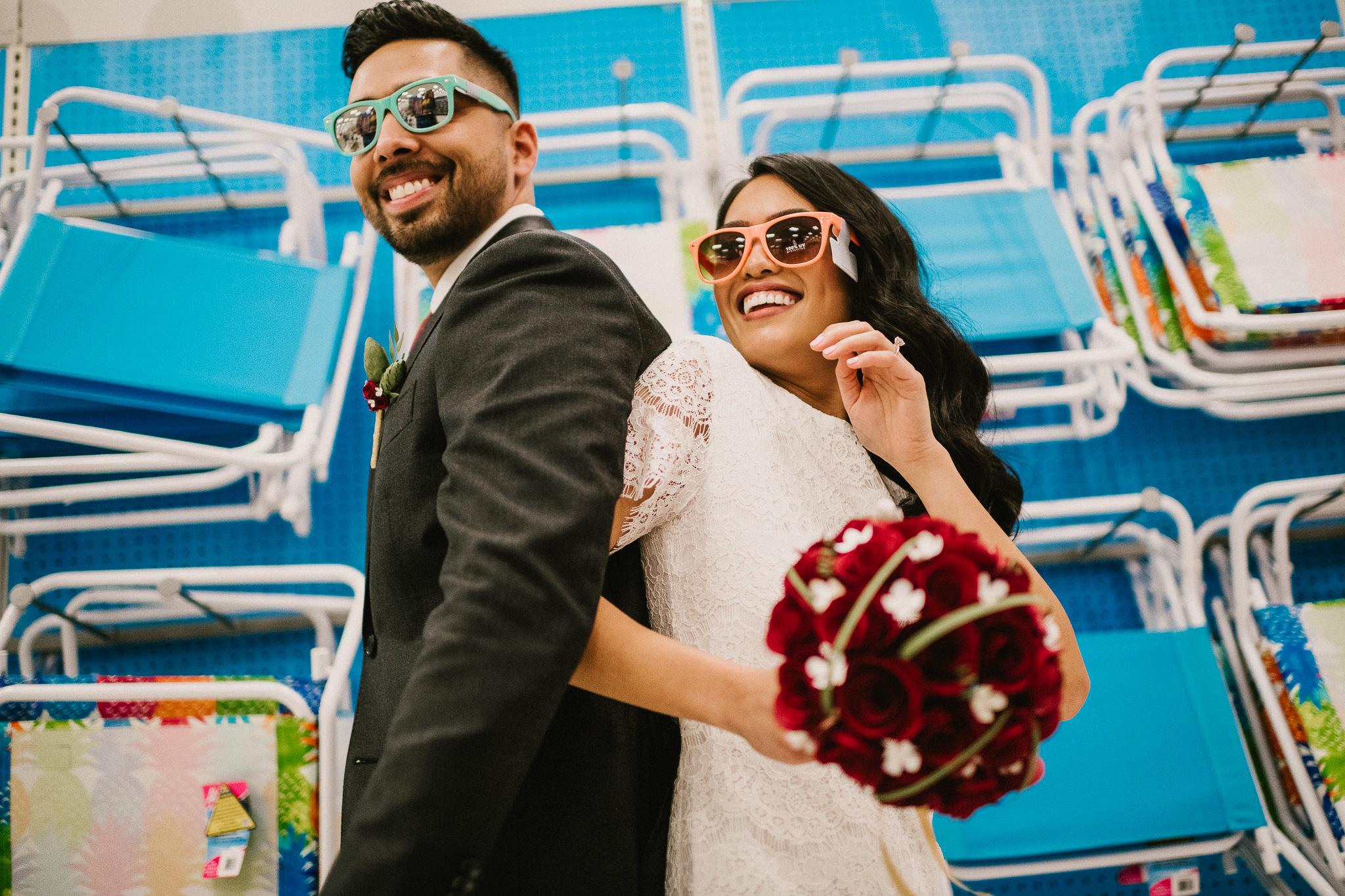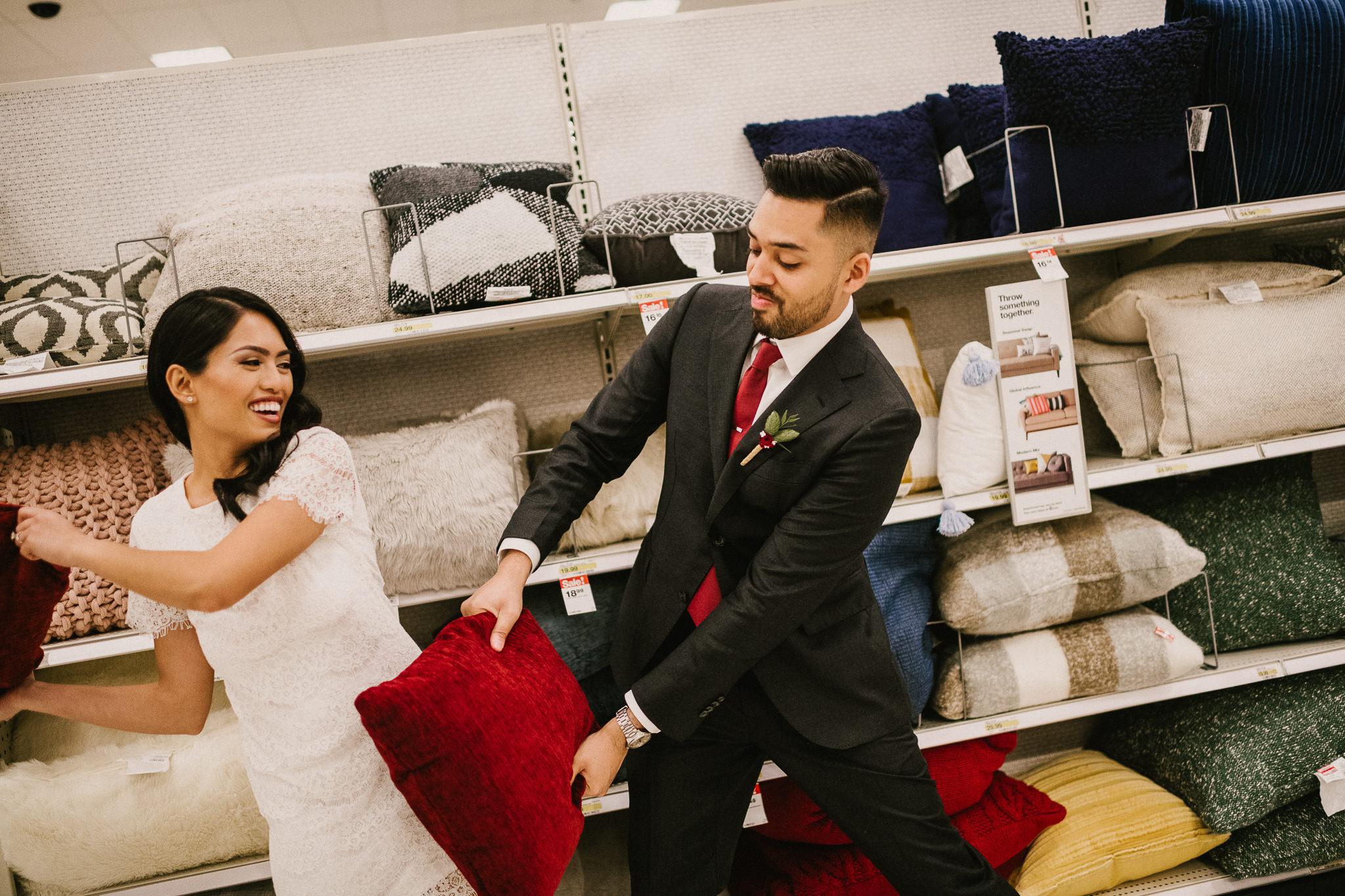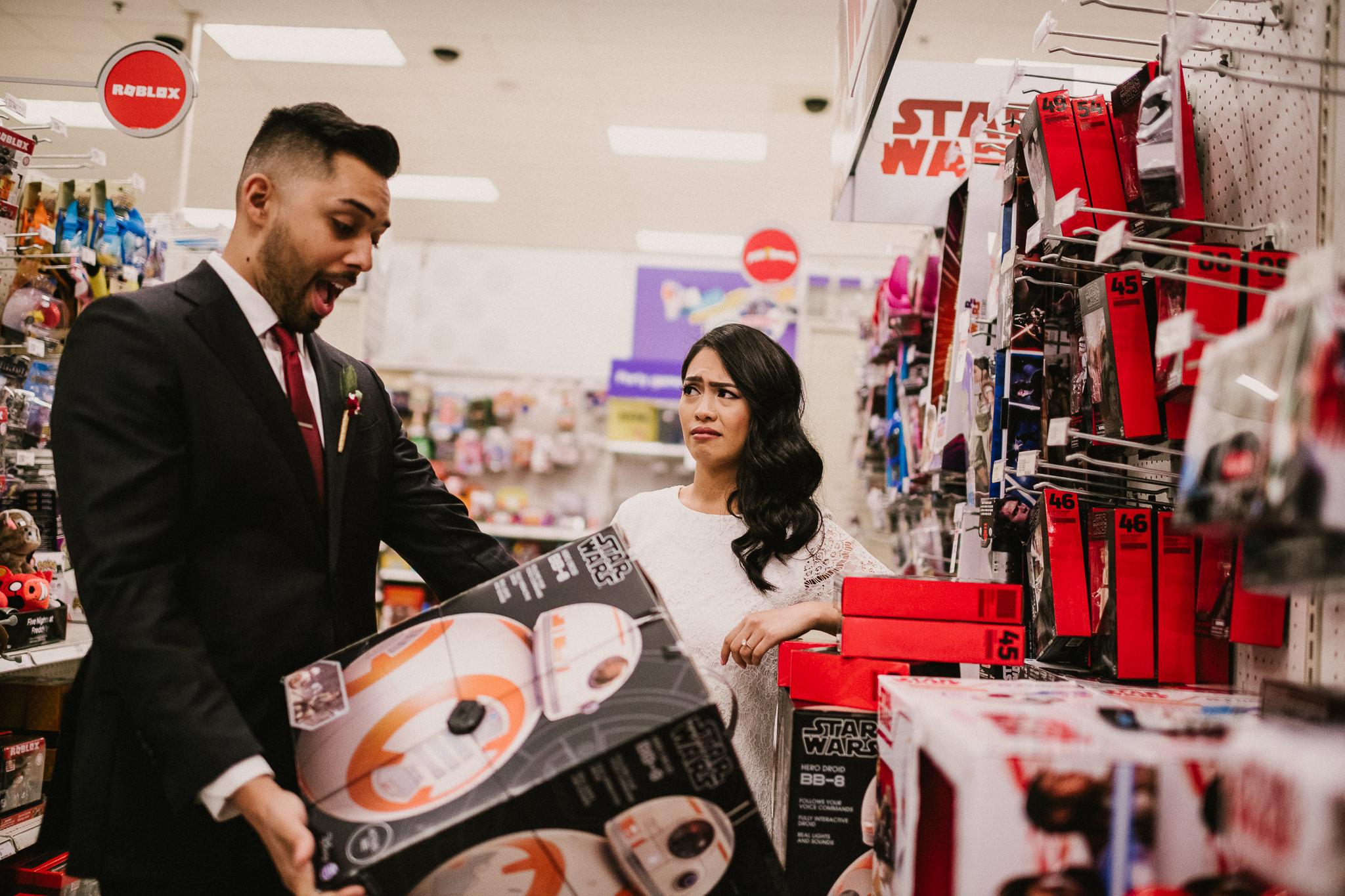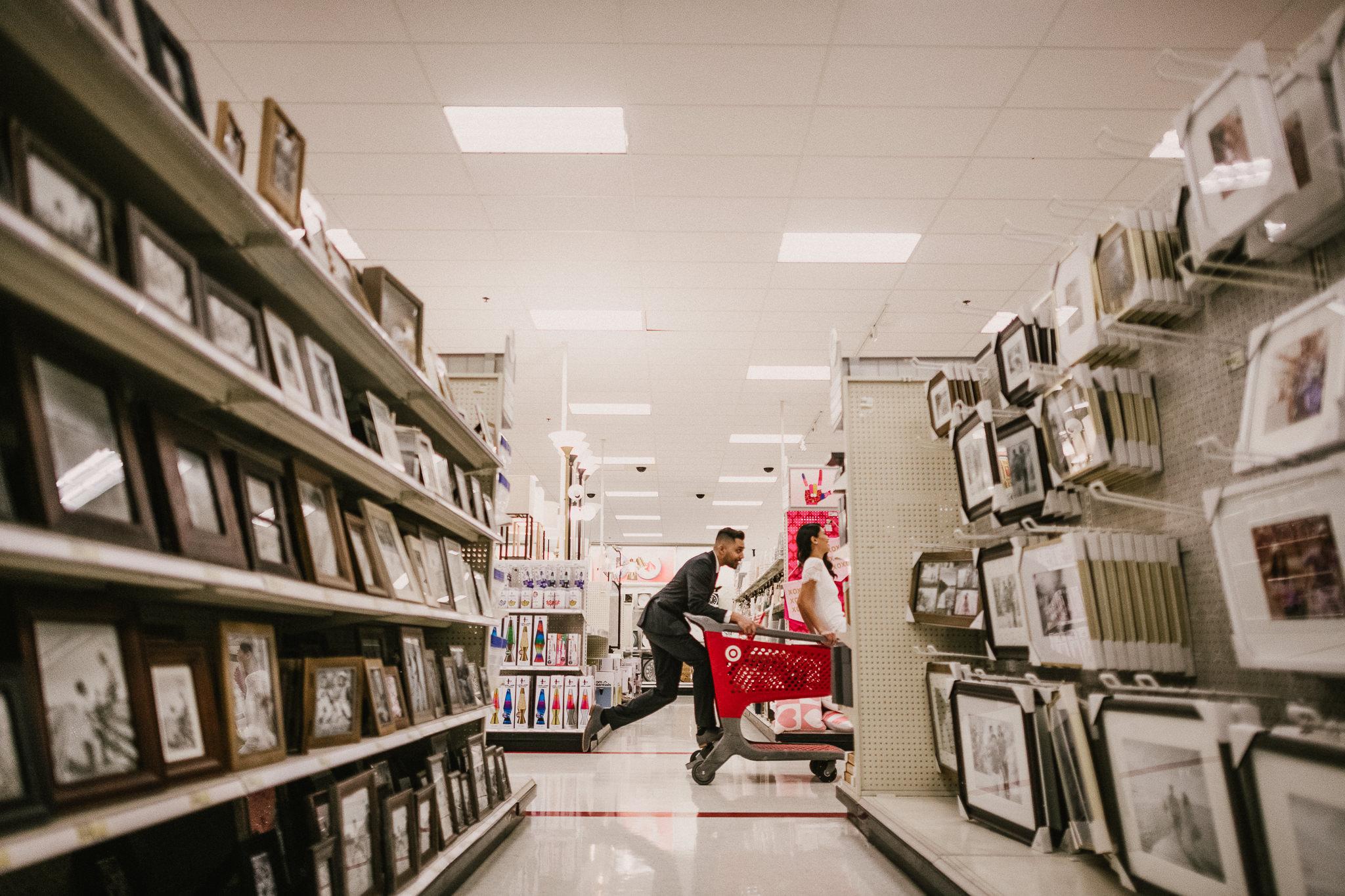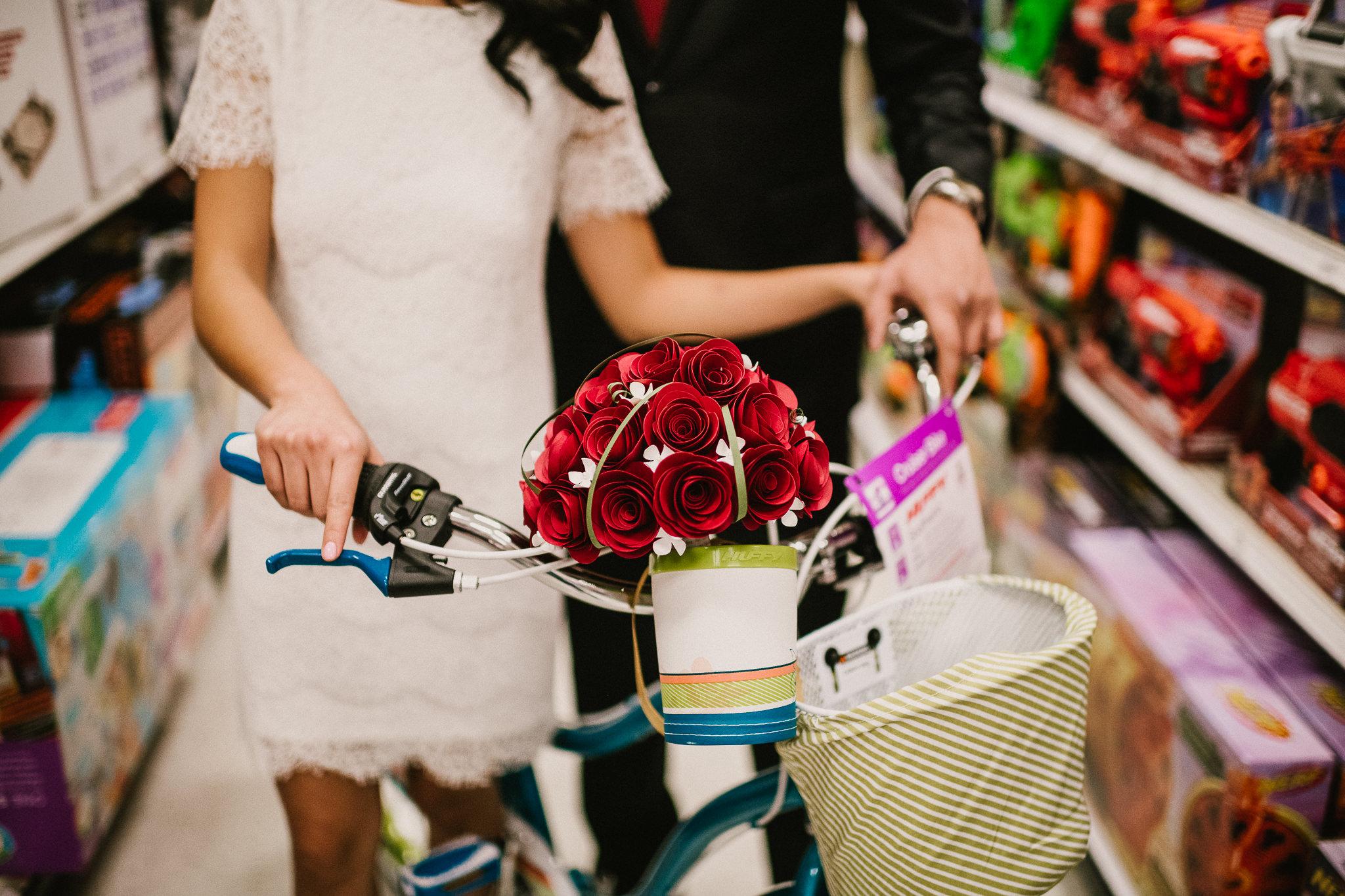 But, honestly, with a couple this good looking, you're gonna have amazing wedding photos wherever you go: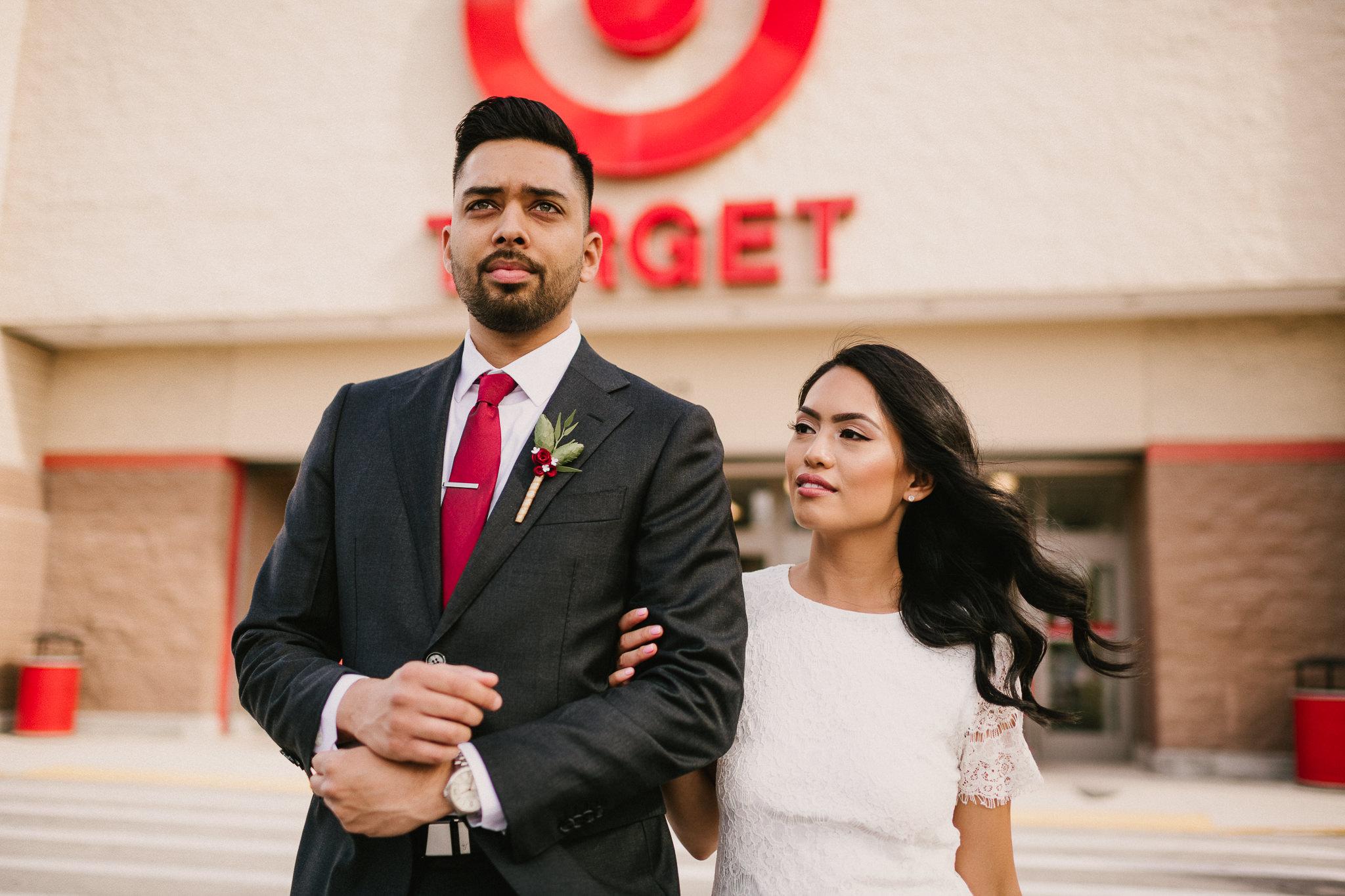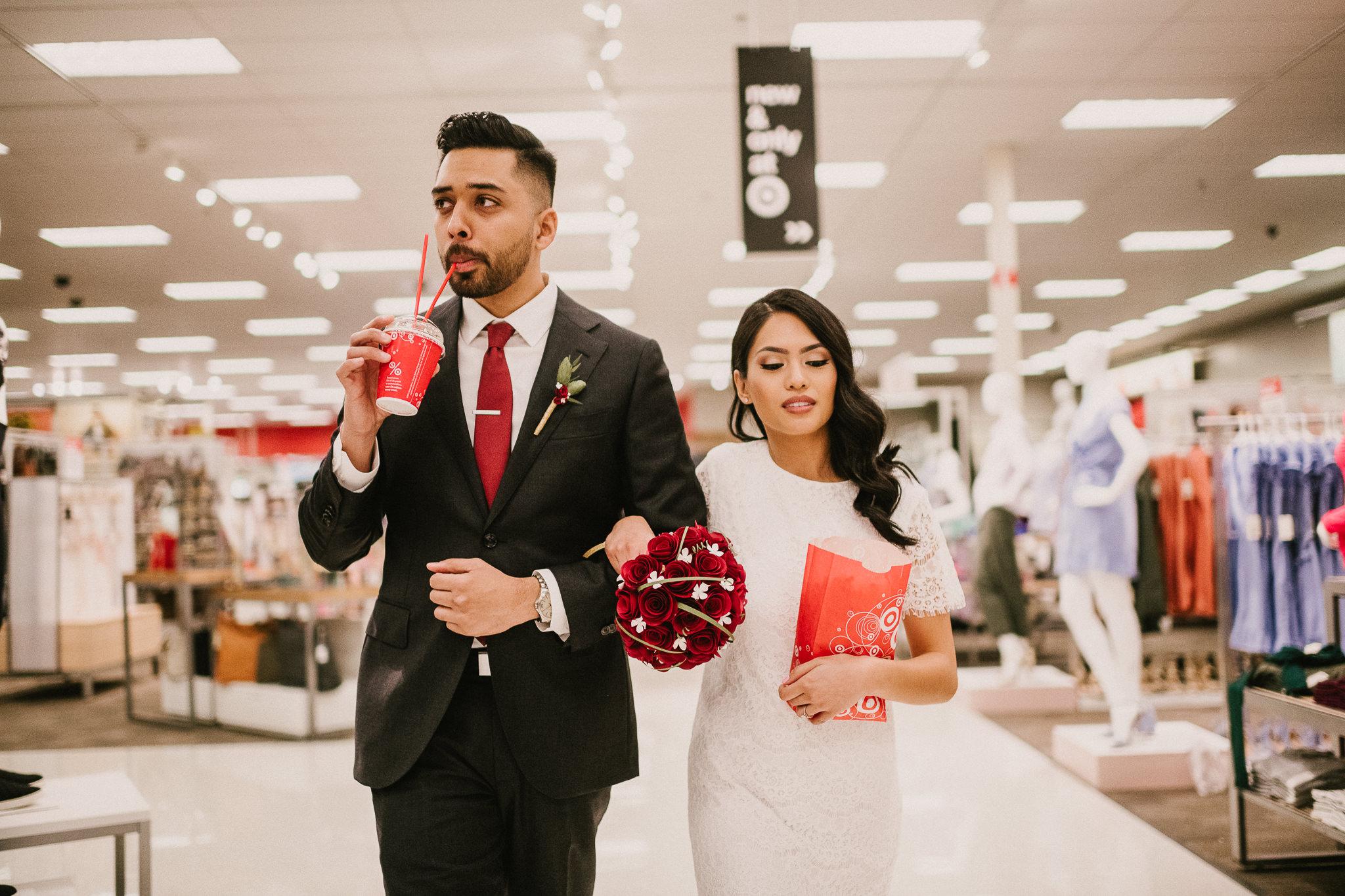 But it looks like all they really need is each other: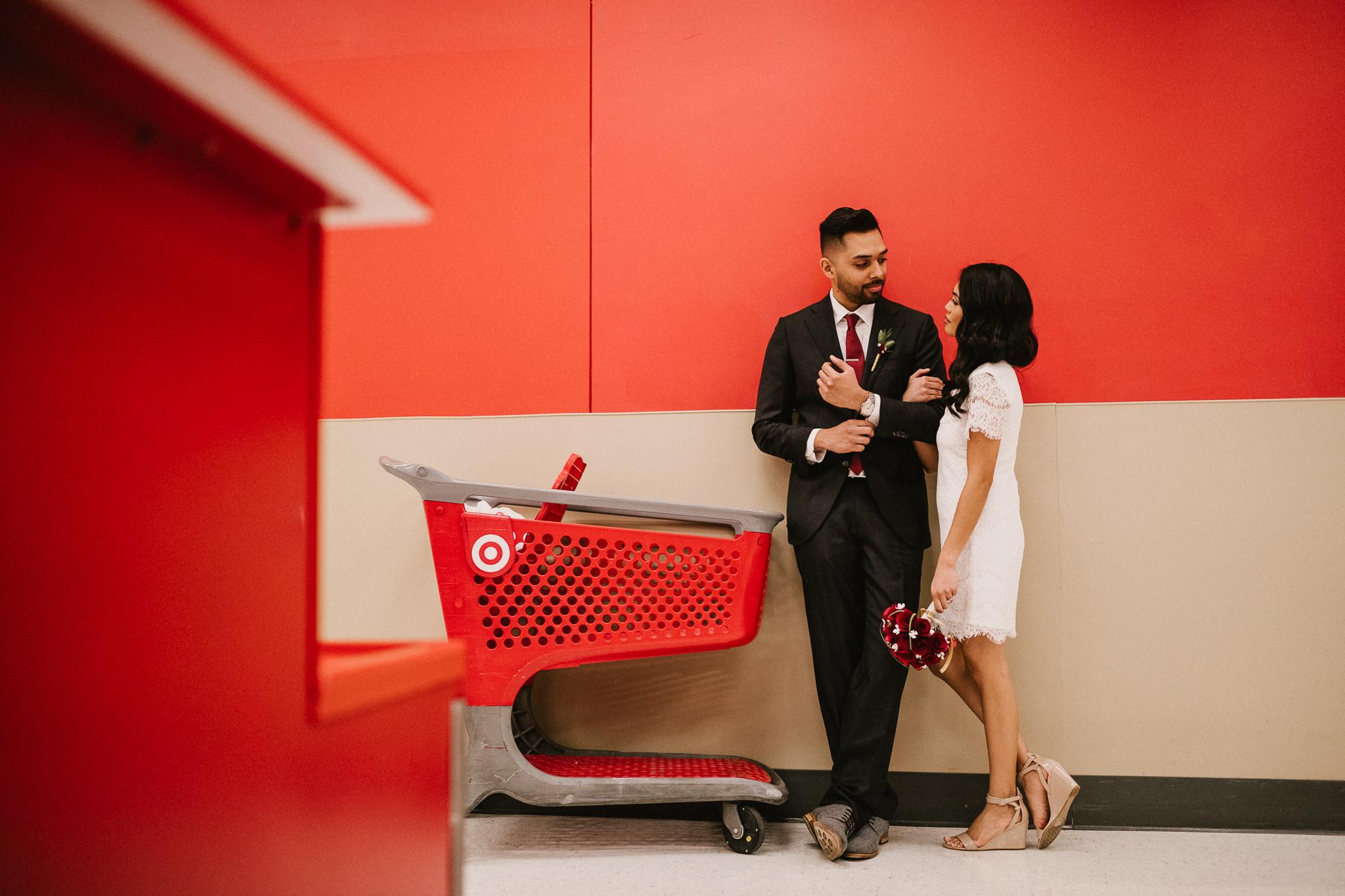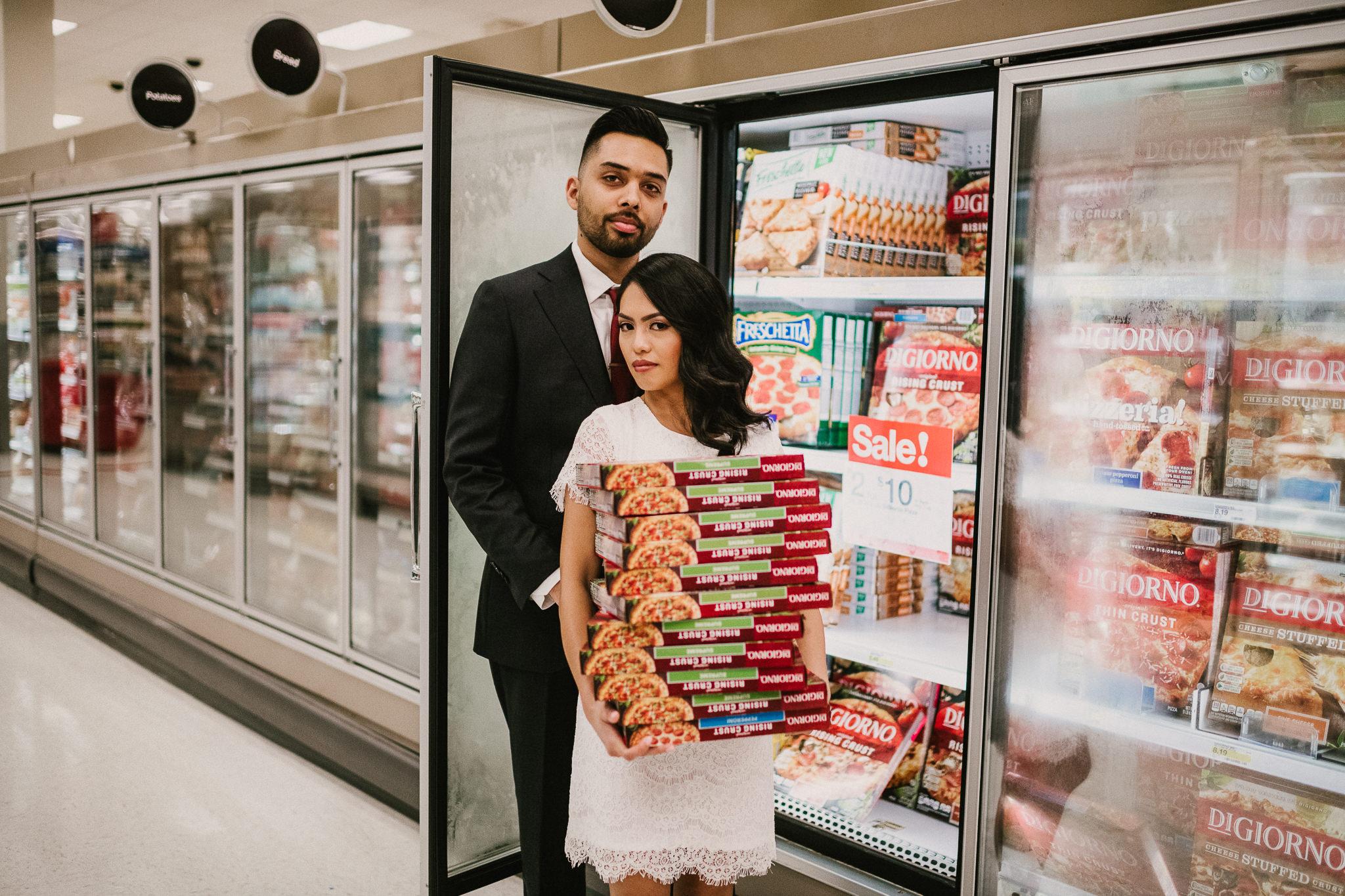 And THAT'S what makes a good wedding photo.