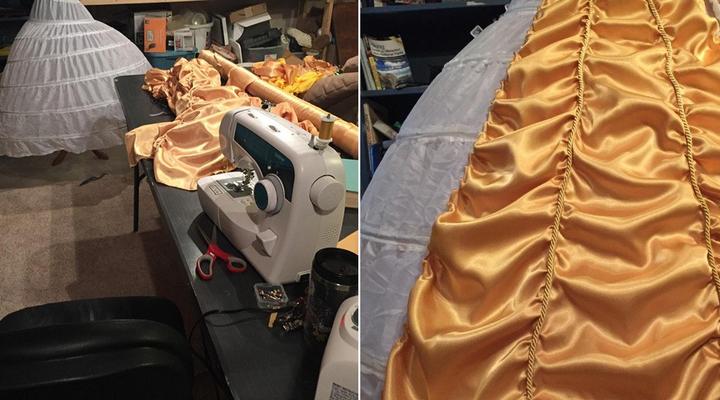 Guy Proposes To Girlfriend By Recreating Belle's Dress From 'Beauty And The Beast'
By Mark Pygas
People have found some pretty impressive ways to pop the big question. Especially when their loved ones happen to be major fans of a movie or book. But Imgur user jel2930 easily blows them out of the water.
His "best friend and partner in crime," Cara, grew up absolutely obsessed with the Disney classic Beauty and the Beast. So he decided to give her a night she'll never forget by spending a month recreating Belle's yellow dress.
"This is how the project began," he explains. "In a basement with a cheap sewing machine and a dream. And coffee. Lots of coffee." jel2930 added that creating the dress took "trial and error... and covert measurements." He also notes that he learned how to sew for the project and that this was a very much a one time deal. "Kinda sewing burnt out, so I think I'm hanging up my bobbins for awhile," he admits.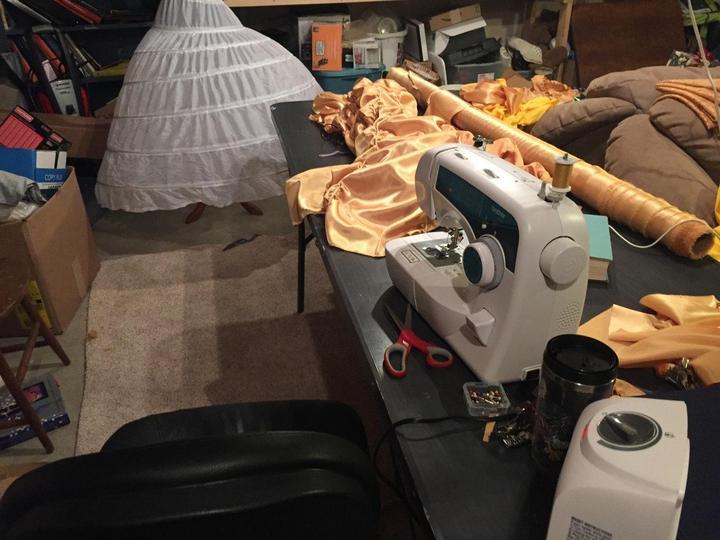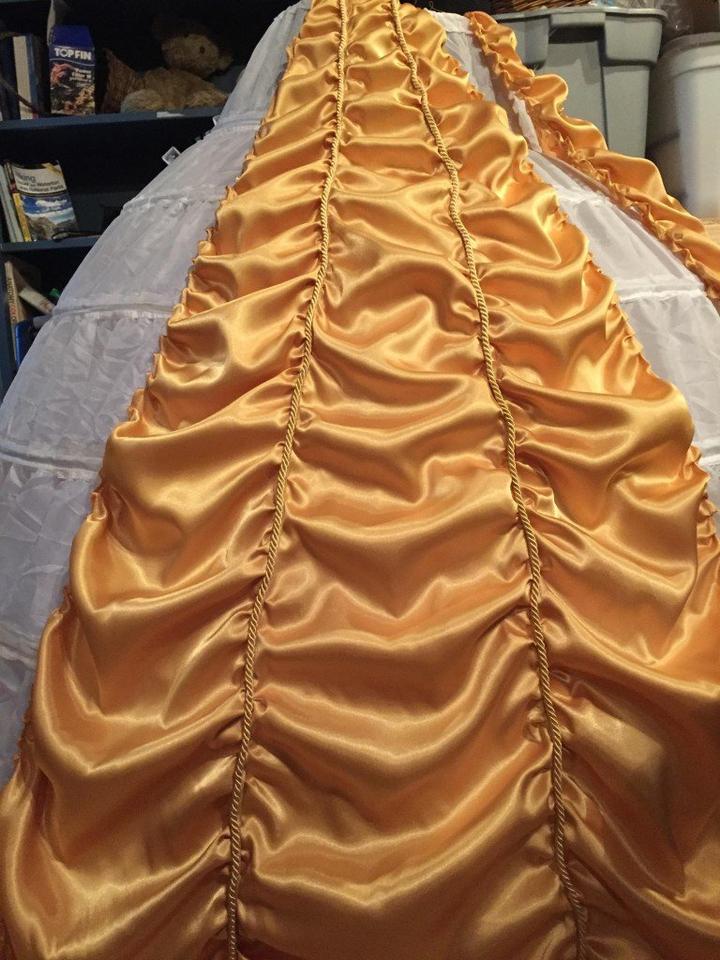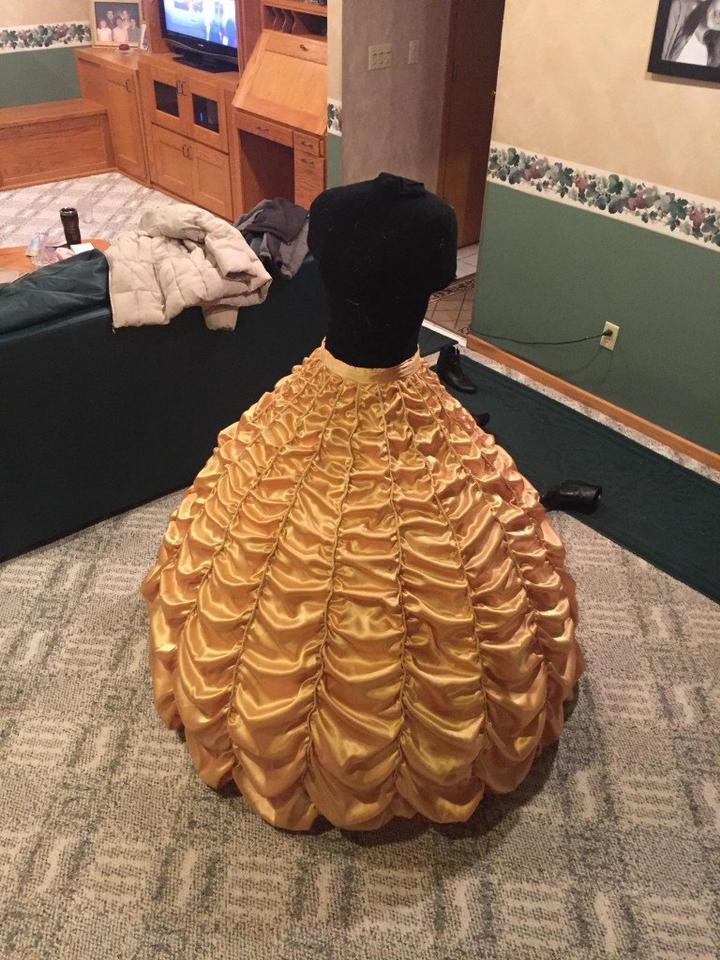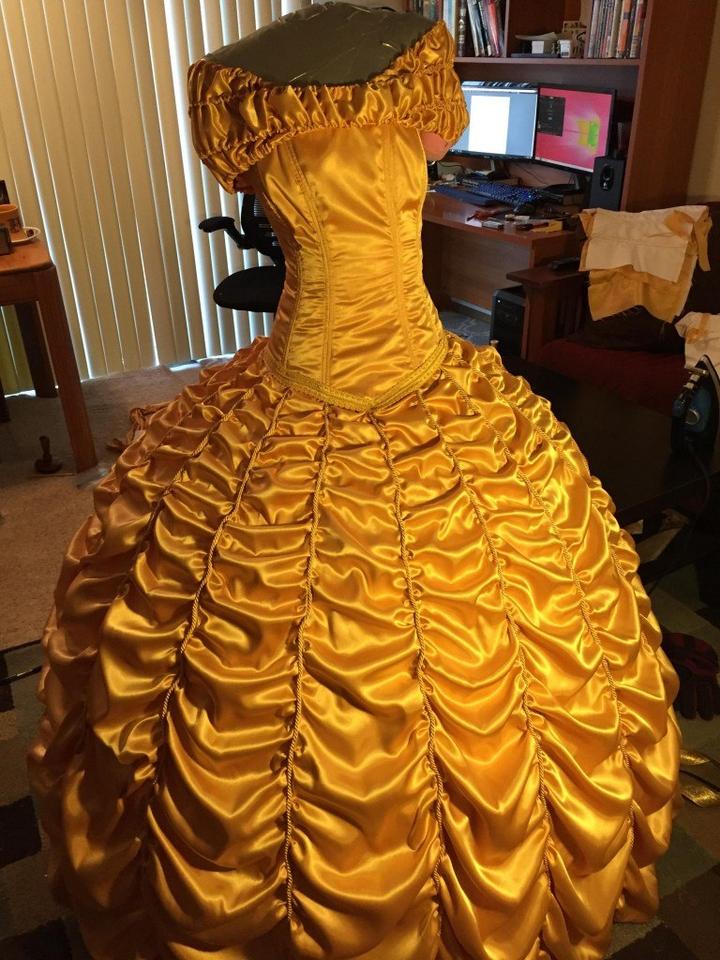 It took jel2930 30 days to construct the intricate skirt.
Then it was on to the Iowa State Parks Library, where the actual proposal took place. "She's an aspiring librarian, so luckily she mentioned she wanted to check out some books that evening," the soon-to-be-hubby shares of why he chose the locale.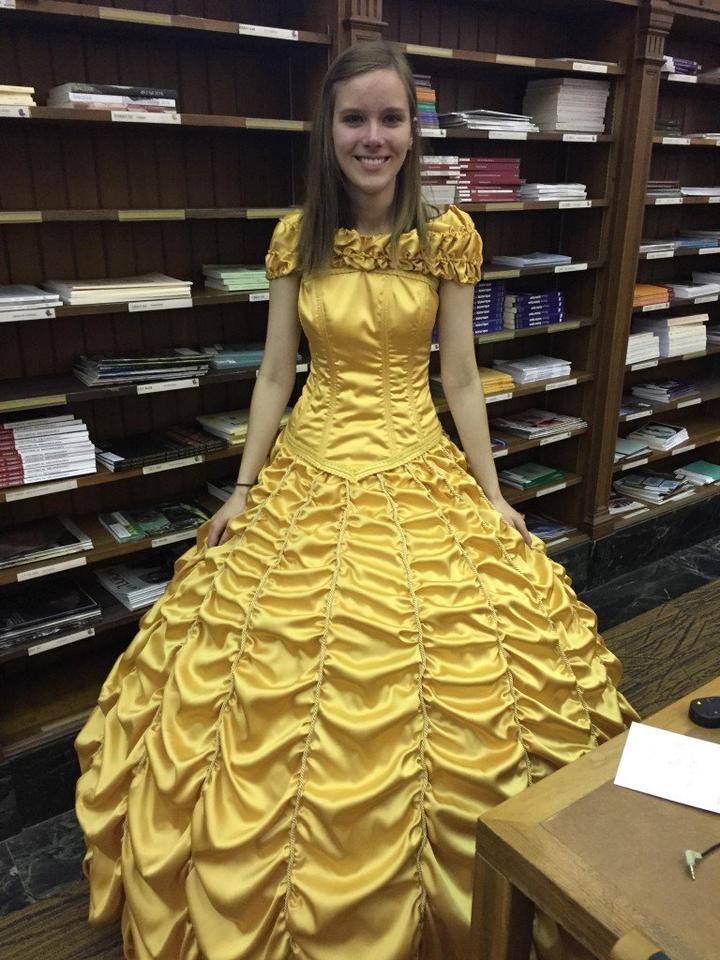 She said yes. And he even wore a blue shirt (similar to the Beast's jacket in the ballroom scene) to stay on the "Beauty and the Beast" theme. One Imgur commenter noted, "Nice touch on the decision to wear a royal blue shirt. A subtle but excellent reference."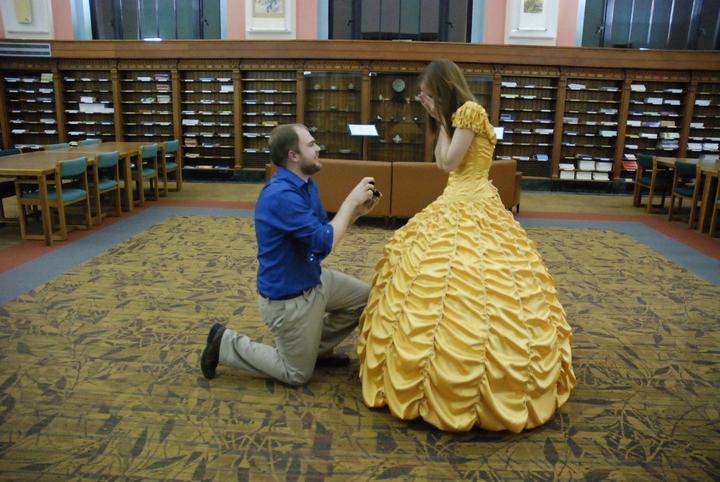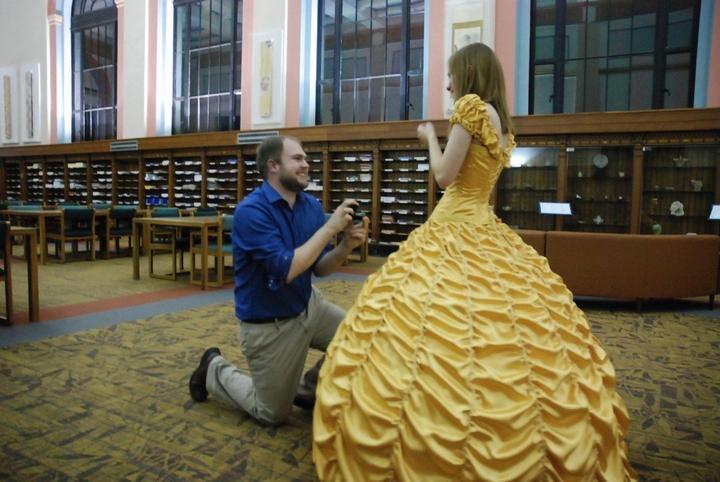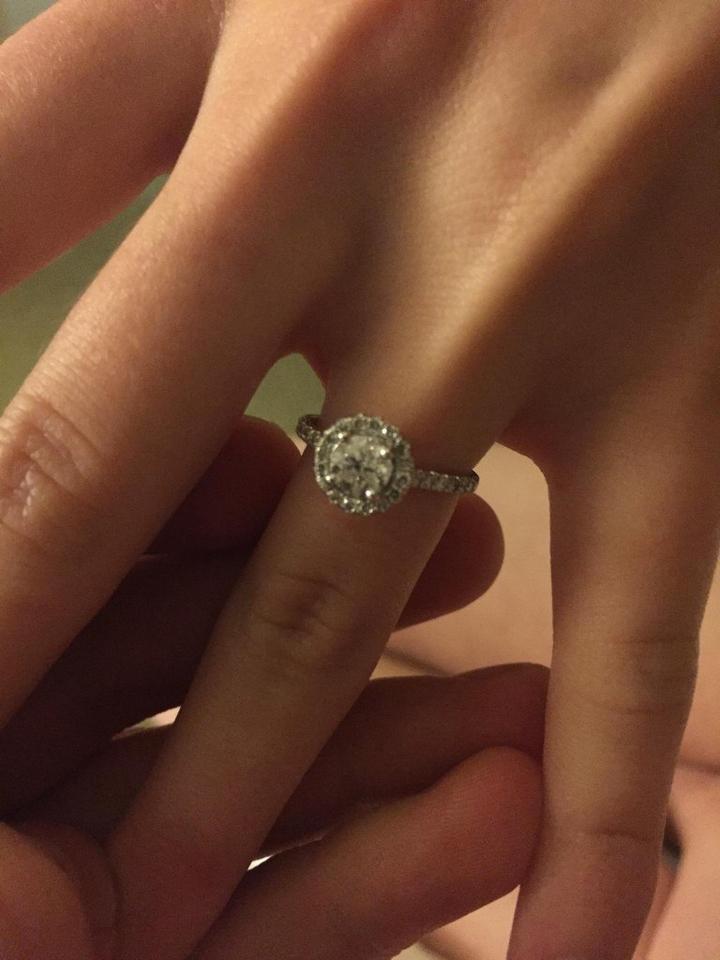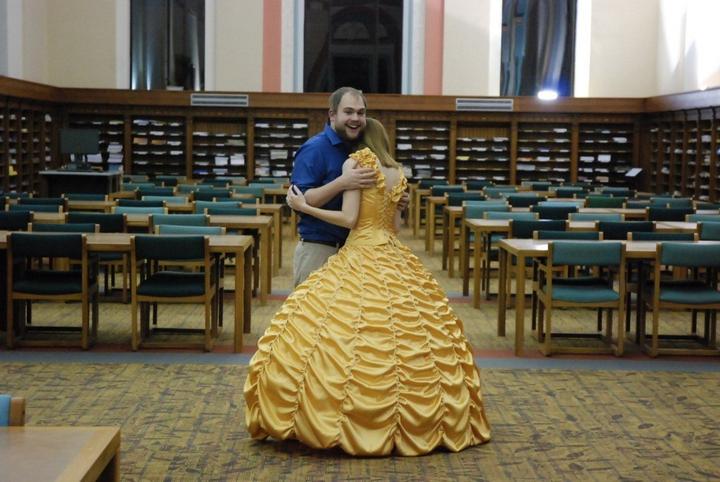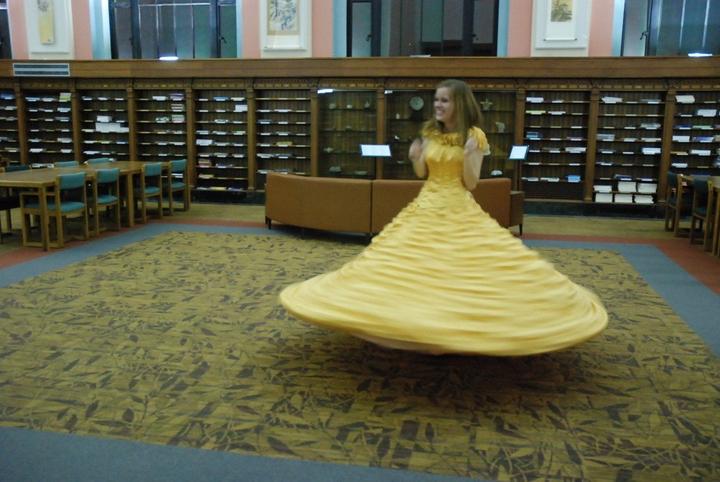 Plenty of people were impressed by his efforts, with one person commenting, "Thanks Bro. Make the rest of us look like lazy bums over here." Another person added, "All the ladies (myself included) are glaring at our husbands."
We'd call this a slam dunk.