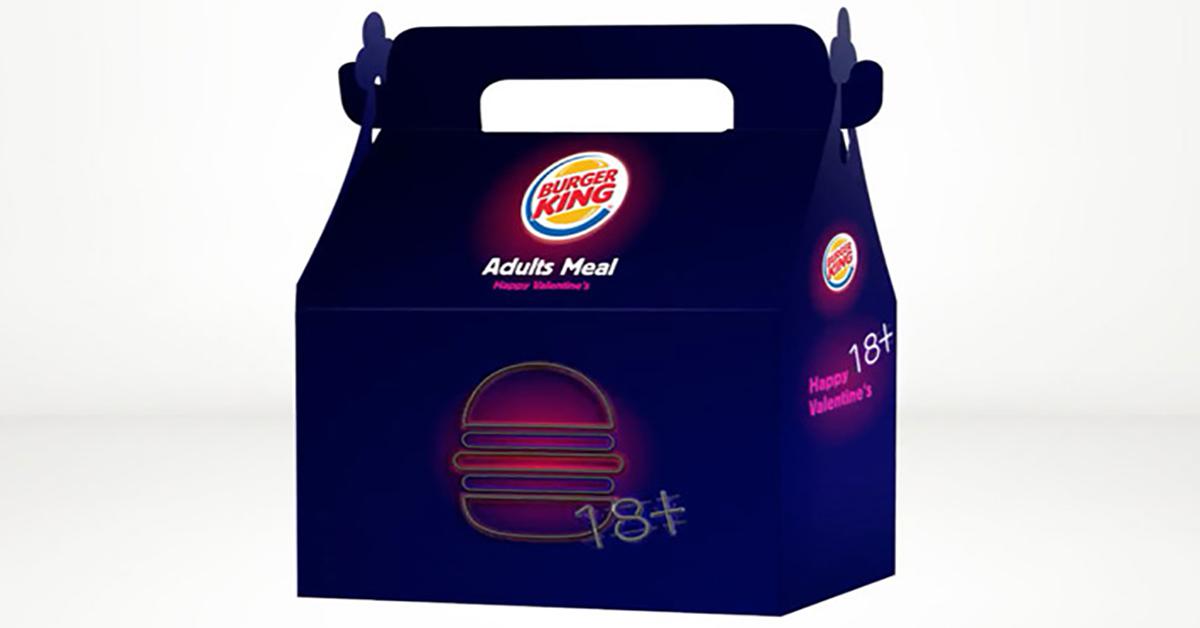 Burger King's 'Adult Meals' Come With A Toy To Make Valentine's Day Special
Looking to have it your way this Valentine's Day? If you happen to live in Israel and stop by Burger King this February 14, you and your romantic partner could end the night with an "Adult Meal" containing a Whopper and fries for you each, a couple beers, and a toy only people 18 and older should enjoy. This is either the most brilliant idea ever or a landmark fail waiting to happen.
Article continues below advertisement
The phrases "Burger King" and "adult toy" should never be used in the same sentence. Unfortunately, this Valentine's Day, that's all changing. If you've ever had a Happy Meal, you already know that most of the appeal is in the toy. In an attempt to appeal to adults, Burger King is putting a different kind of toy in their meals; one that would spice up your evening, if you know what I mean. And I don't mean with a Spicy Chicken Jr. Or maybe I do, I don't know your sex life and I'm not going to judge what turns you and your partner on. Do you.
Is this a brilliant move or destined to find a place in the Marketing Fail Hall of Fame?
Burger King locations in Israel are offering "Adult Meals" from 6 p.m. until close on Valentine's Day. As long as you're over 18, that is. The meal includes everything you need for a saucy night in: two Whoppers, two French fries, two beers and an "adult toy."
Article continues below advertisement
The adult toy options are a feather duster, head massager, or a blindfold, by the looks of their advert.
Article continues below advertisement
As you can imagine, social media is loving the idea.
Article continues below advertisement
Article continues below advertisement
Who wants to go halves? We could also pick up a fried chicken bouquet from KFC because that's true romance.