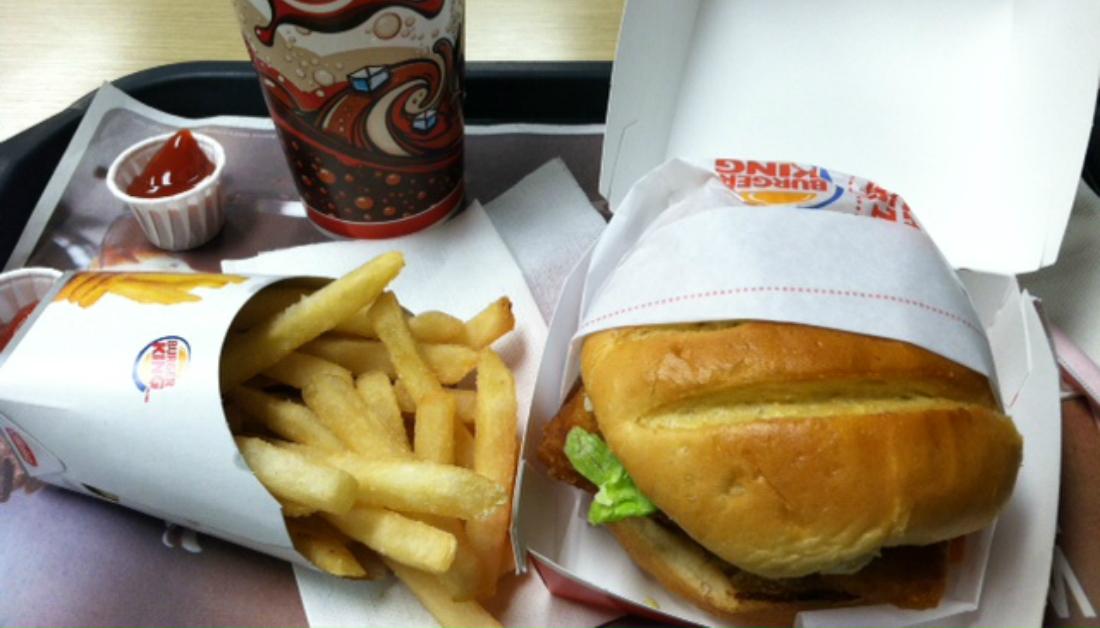 Burger King Worker Wins $46,000 After Being Fired For Taking Home A Fish Sandwich Meal
By Mustafa Gatollari
When it comes to the placement on the totem pole of jobs, fast food joints are notoriously low.
They aren't really known for having great benefits or providing their employees with that many great incentives. You're working on your feet all day, you deal with unruly customers, you smell like greasy food by the end of every shift, and pay isn't all that great.
One of the few benefits you do enjoy, however, are free food and meals. Obviously, an entire staff isn't going to eat enough food to bankrupt their spot, but letting workers take home extra stuff from time to time is a nice way to help them cope with the fact that their job isn't the best.
But this Burger King manager decided to be all kinds of petty when they fired an employee for a misunderstanding over a BK Big Fish Meal.
55-year-old Usha Ram finished a Boxing Day shift in a Vancouver, Canada Burger King when she asked her shift manager, Tayyaba Salman, in Hindi, if it was all right for her to take a fish sandwich meal home. She said she would have paid but forgot her wallet. Salman said OK, so Ram walked out with her food without paying.
Problem is, Salman thought that Ram meant just the sandwich and not a full meal.
After seeing Ram walk out with an orange soda and fries in addition to her sandwich, Salman went and told her boss, Mr. Mohammed. BK employees are entitled to free drinks while on the clock and a 50% discount on food. Mohammed approached Ms. Ram about her "theft" and when she offered to pay, he took that as an admission of guilt and sent her home, effectively firing her.
Ram worked at the Burger King for 24 years and was earning $21,000 a year at the time of her termination -- something Justice Lisa Warren took into consideration with her ruling.
She said that Ram's employers acted in an " unreasonable, unfair and unduly insensitive manner" and said that greater care should have been taken in considering Ram's age, limited English-speaking skills, and education. She continued:
"Had he [Mr Mohammed] simply turned his mind to the specific words that Ms Salman said Ms Ram used when she asked to take the food..''Or the fact that Ms Ram made no attempt to conceal what she was doing, he would likely have appreciated the significant possibility of a misunderstanding between Ms Ram and Ms Salman."
In other words, firing a fast food worker who's been employed at a location for 24 years for bringing home a free meal while getting paid a measly $21k a year to help run your business makes you a total scumbag. Ms. Ram earned every penny of that settlement money, but that's just what I think. (h/t metro)