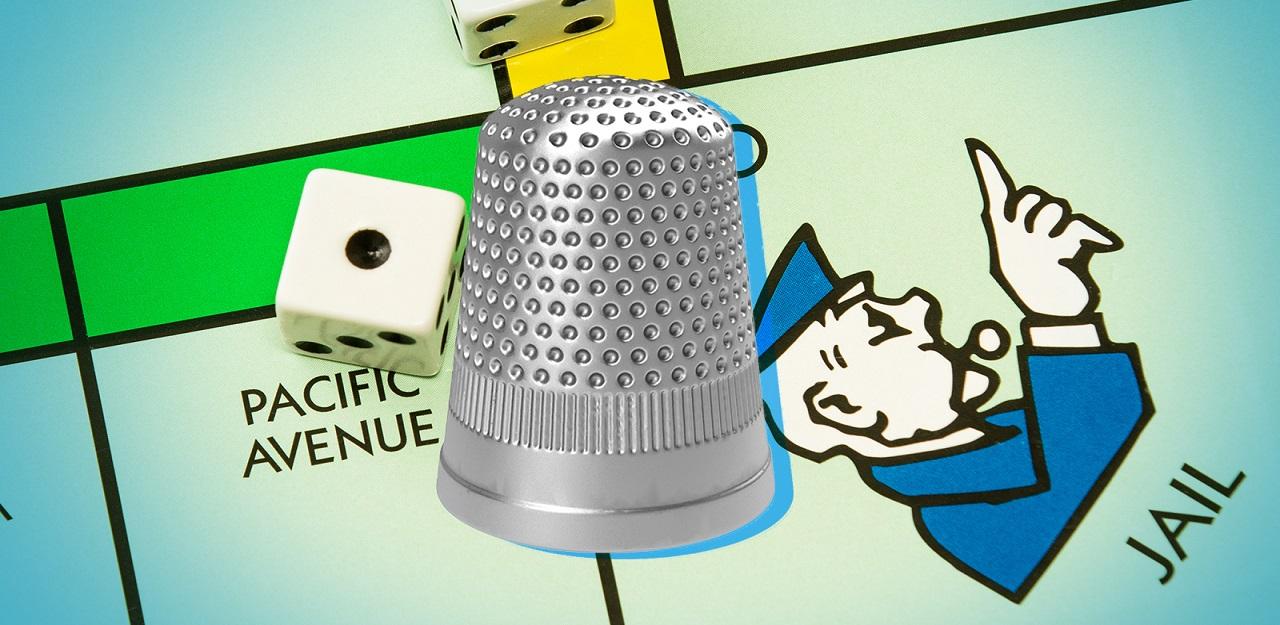 The Thimble Has Been Voted Out Of The Monopoly Box In Favor Of A More Modern Game Piece
By Omar Rimawi

Updated
Hot take: the classic game of Monopoly is just that, a classic, meaning you shouldn't mess with it. It doesn't need an update! However, purists like me will have to adjust to a life without one iconic game piece, because it has been voted out in favor of something more modern. So bye bye, thimble.
To be fair, I think I would be POed if I got stuck playing the thimble growing up. Everybody always fought over the car and the little Scotty dog in my family, and the worst would be ending up with the iron, wheelbarrow or, yes, the thimble. Oh, and I was also a big fan of the top hat. But in defense of the thimble, it's the one piece that's actually semi functional if you have very very VERY small fingers.
Does anyone even know what a thimble is anymore? The piece was part of the game since it debuted in 1935, but fans have voted for it to be replaced in favor of a more modern game token.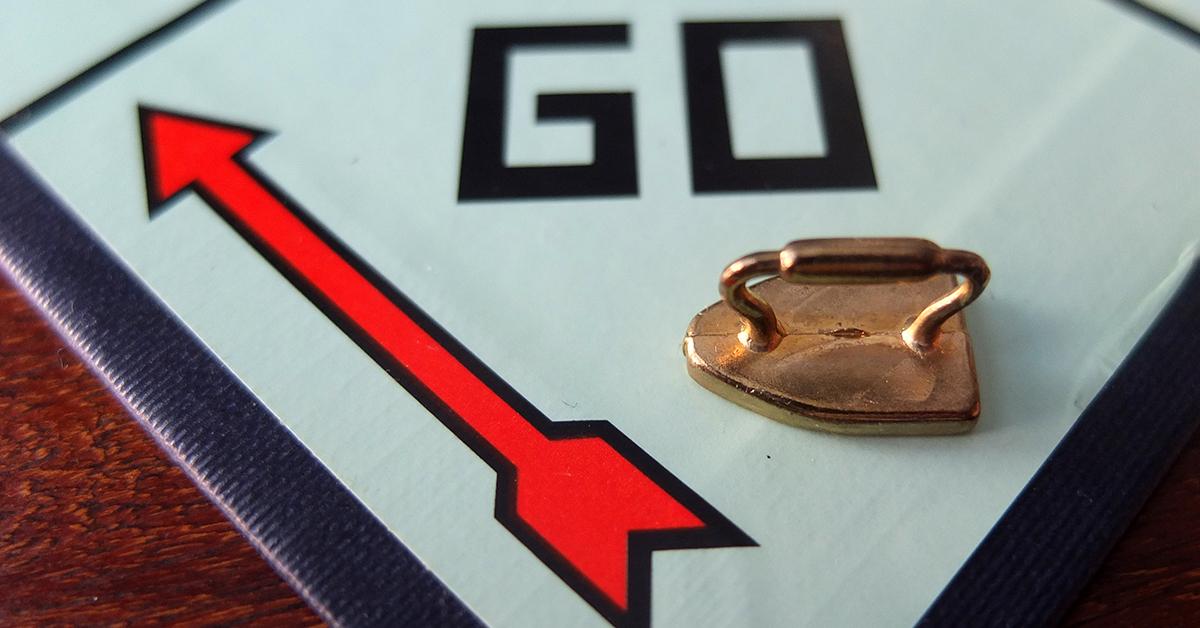 Back in 2013, a similar poll was held that led to the iron being retired and replaced with the cat token, which we're all pretty all right with. When Hasbro announced the upcoming change, people who are fans of the game relationship ruining game gave their thoughts on the removal of one of the original pieces from the game's debut back in 1935.
Some people are pretty broken up over it.
FIRST CLUE GETS RID OF MRS. WHITE AND NOW MONOPOLY DITCHES THE THIMBLE!!!!??? WHATS NEXT???? I DONT WANNA KNOW

— MR. J von beethoven (@Jessybah) February 16, 2017
Others don't see it as a big deal...
A few are just upset with the potential replacement options that will be announced next month.
Though not on the list, this might be the perfect write-in candidate for the thimble's replacement.
Now might be a good time to buy out every Monopoly set on store shelves to sell as collector's editions later this year.