Cops Swarm College Student In Dominoes 'Pizza Raid' After The Kid Fell For a Common Scam
Learn all about the pizza plug scam - and the potential consequences if you try to pull it yourself.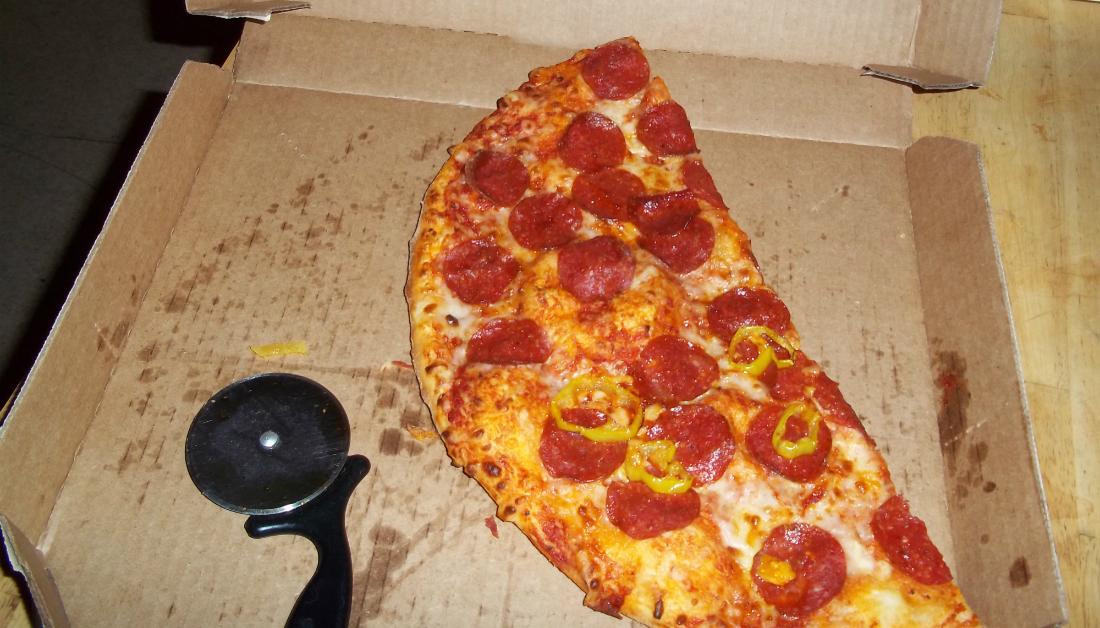 There are a lot of things law enforcement does that I don't necessarily agree with. Like the fact that in NYC, parking signs are made intentionally confusing or contradictory just so they could tow your car. Or the fact that police vehicles are designed to be stealthy and difficult to see.
Article continues below advertisement
There's also speeding tickets, parking tickets, towing fees, fees for pretty much anything and everything a cop wants to slap on you if they want. And for the most part, I can concede how they're useful. I can concede that maybe you don't want someone speeding through a school zone, that makes sense. Even on the highway, where people are gonna go the speed they want to anyway for the most part, I can kinda understand speed limits to prevent crappy drivers from going too fast and killing people in accidents. Fine.
But for the life of me I don't think I'll ever understand why in the hell a Police Department would punish someone just because they fell for an online scam. If anything, you should be going after the scammers, right?
Article continues below advertisement
Well that's not happened when this kid for a well-known and too-good-to-be-true fast food scam that'll apparently get you tons of food on the cheap.
Here's how the deal works: you paypal some money to someone, usually a small amount like $10 or $15 to some shady "connect" and they send you TONS of food from a fast food joint that's way over the value of what you ordered.
Article continues below advertisement
Normally, the scam works like this: you paypal someone money and you don't get any food - you're just out money because you're an idiot for sending a stranger money.
But some of these "pizza plugs" are working allegedly, and people have even been tweeting about the successes they've had with the plugs. But honestly if I was a scam artist, I'd just tweet that a plug came through, hope someone would ask me who I used and then send them their details. That "plug" would be me and I'd pocket the money and say, "Damn man it worked for me I feel bad for you."
Article continues below advertisement
The problem is though that these "plugs" are often using stolen credit card numbers to order pizza and are leveraging that for cash.
So technically if you're using these "Pizza Plug" services, you're unknowingly an accomplice to identity theft. Now the people doing the thieving are usually overseas, and it's not like the cops are going to be able to track whoever's stealing these credit card numbers. And if they are, it's not like they're going to charter a flight to whatever the hell-land to nab these people.
Article continues below advertisement
So who do cops focus on? Well, they nab the poor saps who are dumb enough to fall for the "pizza plug" scam. In this case, a poor college student who was a victim of a Dominoes Raid.
University of North Georgia student, Nick Thomas, paid $10 for $52 worth of food. He thought that it was an employee discount he was benefiting from.
Article continues below advertisement
Minutes later when he opened the door, he wasn't greeted by a delivery guy, but multiple officers brandishing tasers and guns ready to raid Thomas' place.
"...three police officers came up with tasers pointed at me from those steps, then two more from over there with tasers and guns pointed at me," Nick said in an interview with CBS 46.
Thomas was eventually able to produce the texts that proved his innocence, so he escaped arrest that day.
But it doesn't look like that'll stop police officers from knocking down doors and raiding unsuspecting Pizza Plug users anytime soon. There are tons of people overseas who are glad to steal credit card numbers for a few hundred dollars because depending on where you are in the world, a couple of hundred bucks can go a long, long way.
So if you're planning on using a "plug," just know that it's probably coming at the cost of someone's stolen identity. And if that doesn't make you feel bad, then just know that the next time you open the door for the pizza guy, you might get a taser jammed in your face. (h/t CBS46)