Restaurant Owner Blasts 'Privileged' Yelp Reviewer, Accusing Them Of Using 'Alternative Facts'
After receiving a negative Yelp review, this restaurant owner accuses the poster of reporting "alternative facts."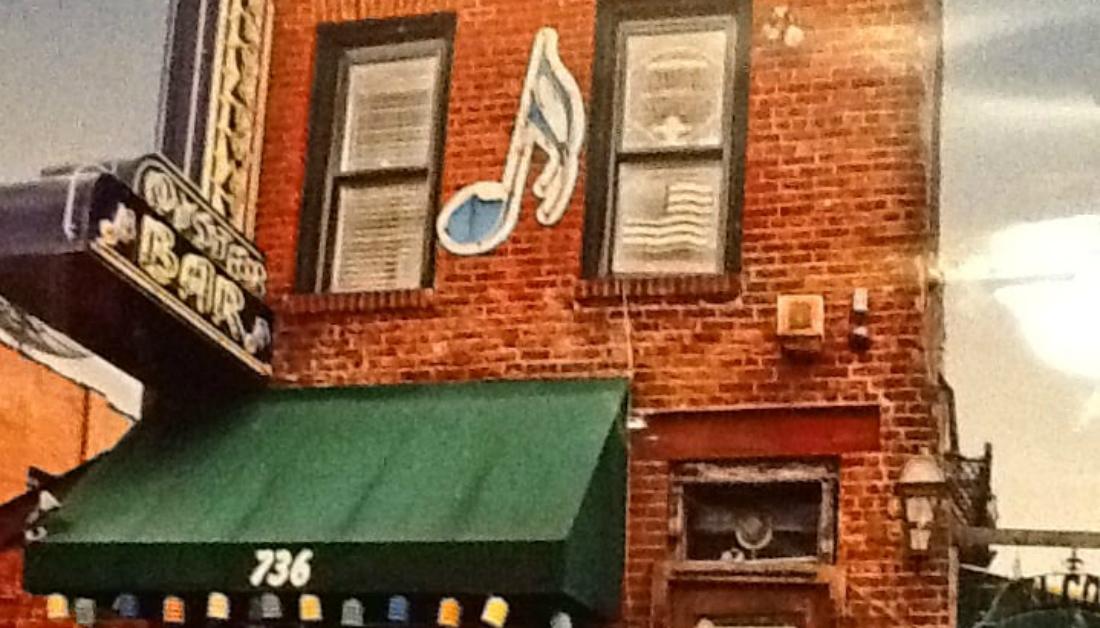 The truth about customer reviews is that the bad ones almost always outweigh the good ones. You have to do a whole lot to prompt most people to get on their phones or computers and write a positive review about your business. And even then, a good review isn't guaranteed.
Article continues below advertisement
However ,you can be sure that if you screw something up, you'll hear a high number of complaints. That's just the nature of the business of customer service.
Some businesses, of course, take it on the chin. When they mess up, they do everything in their power to make things right. Sometimes, however, customers get way ahead of themselves and start straight-up lying or exaggerating about the "poor" service they received.
Article continues below advertisement
And well, some restaurants just won't have it. Like this one Yelp reviewer who this restaurant claimed was lying about her poor experience at their eating establishment.
Mary S. lamented her terrible experience and awarded Broadway Oyster Bar with a 1-star review.
Went there for a birthday dinner and had reservations for 9 people (and 3 additional people showed up) after a grueling 2 hr wait and several drinks we finally got seated only to be told that because we had 3 extra people that we would have to split our party up and they would have to wait for a table! The manager was unwilling to work with us and so we took our party of 12 very hungry ad upset people to another Soulard Restaurant (he-hem) right down the street and had a FABULOUS dinner with EXCEPTIONAL CUSTOMER SERVICE! Like my brother in law said, if he ran his business like BroadwayOyster ran theirs then he would be out of business ! I agree with him that it is our fault as a society for allowing this behavior to be accepted and to allow sub par customer service. That was my FIRST and LAST time at BOB for matter of sheer principle only. No matter how good their food may be, there are too many other great restaurants in The Lou to choose from that would have handled this situation much differently. #missedopportunities
Article continues below advertisement
But John J., the owner of the restaurant, gave his rebuttal accusing Mary of employing "alternative facts" in her review.
And now for the real rather than the alternative facts. You did not have a reservation simply because we do not take reservations. After your 1.5 hour ( not 2 hours ) wait for a table due to the fact that we were full and on a wait all day long, your party of 9 was seated at a table that is designed for 8 but where we occasionally seat 9 if the guests are comfortable with being that crowded. You said that was acceptable because you wanted to be on the music patio in order to listen to the band. Shortly thereafter, 5 more people, not 3 as you claim, showed up and wanted to be seated at your table that was already overcrowded. Instead of asking our staff for assistance, MEMBERS OF YOUR PARTY PROCEEDED TO GO TO ANOTHER PART OF THE RESTAURANT AND TAKE CHAIRS THAT WERE NOT BEING USED AND PUT THEM AROUND THE TABLE FOR THE EXTRA 5 PEOPLE TO SIT! Members of your party were literally sitting in the aisles and RIGHT NEXT TO guests at other tables around you. Your party was infringing upon the personal space of those guests seated around you. Our server told our floor manager about the situation and said that he did not feel that he could serve your table as it was now set up. Our floor manager interceded and tried to "work with you" and attempted to explain to you that what you wanted to do would not work but that we would try to find another table for the extra 5 people to be seated. Remember, you had asked for a table for 9, not 14. A member of your party, who had already been at BOB drinking since mid afternoon, proceeded to argue with my floor manager, dropping numerous F bombs in the process for everyone in the area to hear. We have a responsibility to ALL OF OUR GUESTS, NOT JUST YOUR PARTY, as well as to our staff. The guests seated around you were not comfortable with the 5 extra people who YOU seated at a table that was already over crowded. After Mr. F bomb finially realized that he was not going to get to do whatever he wanted and the heck with the guests seated around your party as well as our staff and manager, he decided to take your group elsewhere where I am sure you had a FABULOUS meal with EXCEPTIONAL CUSTOMER SERVICE. The funny thing is not all of your party left and went with you to Soulard. Several of your party stayed at BOB, apparently too embarrassed by your party's behavior to continue to be seen with you. We do have our problems in society, and many of those problems come from privileged people like you who think you can do whatever you want to because the customer is always right! Well, they are not always right. Sometimes they are loud, ignorant, rude and verbally abusive. We are not a restaurant that will put up with such behavoir from guests because their corporate office tells them to to do so. Please be true to your word and NEVER COME BACK TO BOB. Guests like you we are happy to do without. John
Mary provided a response to John in the second part of her review as well. It's worth mentioning that she doesn't really deny anything he said.
~~~~~~~~~~~~~~~~~~~~~~~~~~~~~~~~~
Regarding to Broadway Oyster owner :
Thanks John Johnson for giving social media a perfect example of EXACTLY what I am talking about. You clearly underestimate the power of exceptional customer service as well as the impact each customer satisfied or not, can make on a business. While I could rebuttal all your inaccuracies from your very soured response I ask myself, why? However, I will say this one thing. The couple who "stayed behind" as you said did no such thing. She was actually the first one to suggest we just leave but they had already ordered their food so instead of sticking your restaurant with the cost of the food they waited for their order and took it to go and met the rest of our party of 12 (not 15 as you previously mentioned) just a few minutes later for her Moms birthday dinner. The rest of your inaccuracies are really not even worth debating. I can't help to think what someone like Jon Taffer host of Bar Rescue would think of all this. Hopefully, something like this is will never be a concern.
Who do you think was in the right?