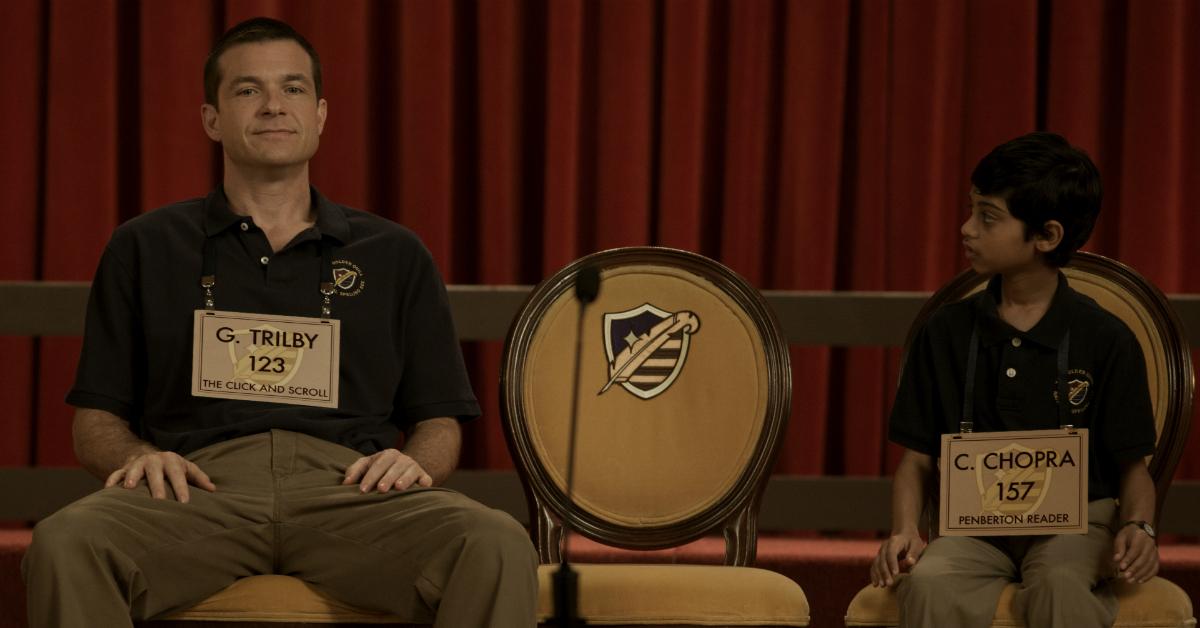 This 5-Year-Old Just Qualified For The National Spelling Bee, And Her Winning Word Was A Doozy
By Mustafa Gatollari
When I was a kid, I used to love vocabulary and spelling. Mostly because it was an easy subject that required tons of memorization, but also because I didn't learn how to read until the end of the second grade.
Which, in the amazing public school my parents took me to as a kid, was rather unusual. Kids knew enough at Link Elementary (thank God) to not publicly ridicule someone for not being as smart as the other kids, so with my extra lunch lessons, I learned to read fairly quickly and then soaked up anything and everything I could get my hands on to prove to people that I could read.
What drew me so much to spelling that it was basically like math without all the funny business of numbers. Every book report or summary I wrote in school was different, but with spelling, all of the words were the same. It was basically a mathematical equation, but for every single word. I wasn't spelling bee contestant material or anything, even as I got older and more obsessed with the subject.
So I'm absolutely floored by this 5-year-old girl who qualified to be the youngest National Spelling Bee contestant of all time.
Edith Fuller, from Oklahoma, just took home the first prize at her regional competition this past Saturday, laying the smackdown on 50 other elementary school students.
The words she spelled were insanely difficult, too. "jnana", "nisei", and "perestroika" were a few of the 37 words she correctly spelled to get the win.
In an interview with Tulsa World, Annie Fuller, Edith's mother, said that she had only recently learned that her daughter was a spelling genius a year ago when Edith spelled "restaurant." Here's the thing though: no one ever taught her how.
"We knew there was something special there," Fuller said. So Annie sat her daughter down and started preparing for the regional Spelling Bee. They whipped out the dictionary and words Edith couldn't spell on the first try, they learned how to correctly spell them along with their definition. "Learning the words was so educational. She was able to learn about different countries and cultures and different kinds of food," Fuller said. What impressed Annie the most was the fact that her daughter managed to stay up on stage for four hours without getting antsy. "She likes to move around," Fuller said. "I'm surprised she sat still for so long."
As for Edith, she's feeling pretty darn good about her win and the upcoming National Spelling Bee Competition.
Here are some highlights from Edith's amazing/adorable winning performance.
And in case you're wondering what kind of words a 5-year-old would need to know in order to win a regional spelling bee, here they are:
1. Dracula
2. Layette
3. Odori
4. Colloquial
5. Sevruga
6. Staccato
7. Panglossian
8. Troika
9. Picaresque
10. Lieutenant
11. Kama
12. Mesmerize
13. Tritium
14. Pernicious
15. Buddha
16. Minaret
17. Dahlia
18. Tamarind
19. Virgule
20. Eocene
21. Zephyr
22. Fuselage
23. Nisei
24. Philately
25. Euthanasia
26. Jacamar
27. Chauvinism
28. Alim
29. Perestroika
30. Fennec
31. Lahar
32. Weimaraner
33. Fete
34. Baedeker
35. Sarsaparilla
36. Croesus
37. Jnana