This Dentist Is Giving Back To Veterans With Free Dental Work, And People Can't Stop Smiling About It
This dentist is providing free dental work to U.S. veterans as a way of thanking them for their service.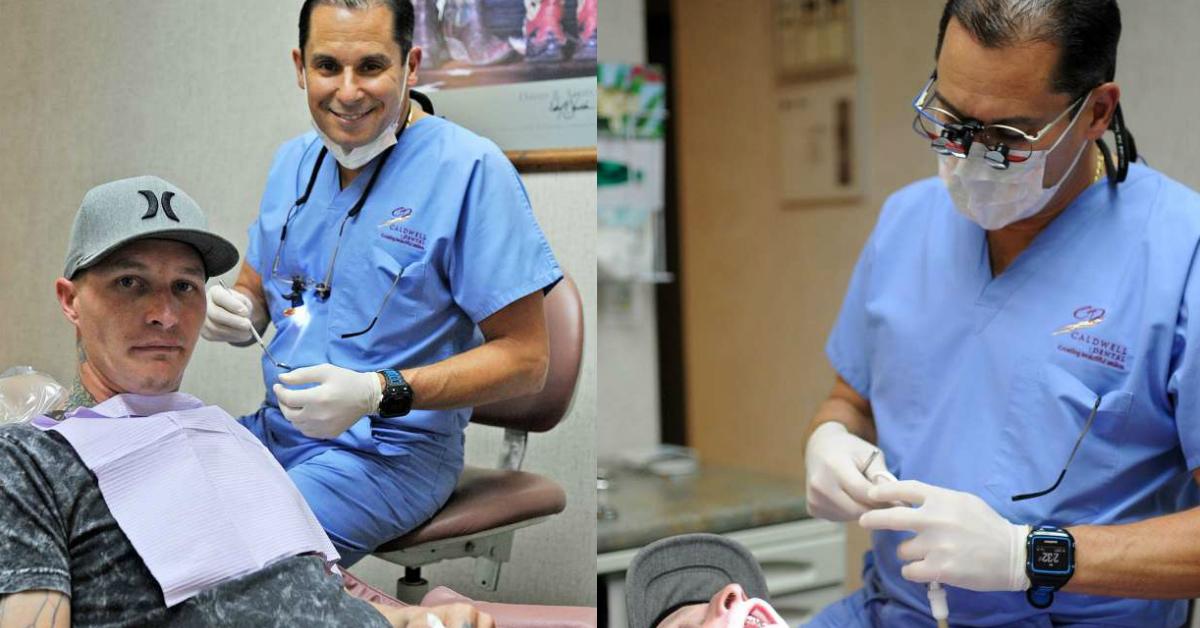 Article continues below advertisement
Their lives are used to further the interests of our country and when they return home they have little to show for it except injuries, post-traumatic stress disorder, and ever-reduced health benefits.
And since soldiers can't really count on their government to care for them, they oftentimes have to rely on the kindness of strangers to get by.
Article continues below advertisement
Dr. Thomas Campagna's one awesome dentist who is doing what he can for local veterans.
Campagna is a volunteer for Rebuilding American Warriors (RAW), a nonprofit that helps find free reconstructive surgery for US service men and women.
For Army Veteran Matthew Allgood, the Caldwell Dental Dentist's generosity is a game changer.
Article continues below advertisement
"He told me he was going to give me implants the best he could, no matter the time or cost... There's no comparison. I don't have severe toothaches anymore. Pretty soon, all my implants will be in and I will have my smile back." " Allwood said in an interview with MRT.
RAW President Maggie Lockridge talked about the embarrassment most soldiers with tooth decay face after coming back from a tour abroad.
"Some just stay home. They're embarrassed because of their mouths, so they grow a beard to draw attention away. They won't smile. Their teeth break off, and it's so painful,"
Article continues below advertisement
For Campagna, the service is especially fulfilling, as his father was a Marine.
"My father was a Marine. When he passed away, I noticed the military likes to take care of their own. It takes free work through charities to pick up where the government can't," he said.