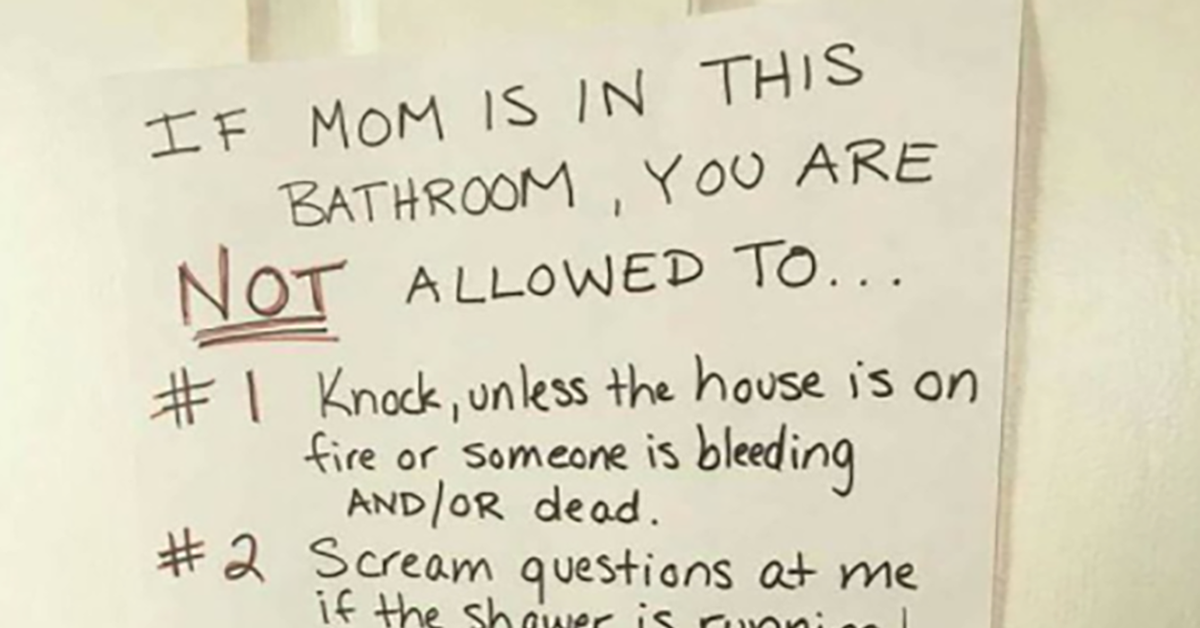 This Mom's List Of Toilet Rules To Try And Get Some Peace Is Way Too Relatable
When you become a parent, you lose any and all privacy in your life. You can't even do your business without one of the little monsters pounding at the door or injuring themselves while your pants are around your ankles.
Article continues below advertisement
Just ask the mother who had to write this list of rules for her kids to obey so that she can get 5 minutes to herself.
Article continues below advertisement
The post has since been shared thousands of times and it's proving to be pretty relatable for most parents.
One commenter had their own addition:
"Note: dad is in the lounge room, feel free to ask him!"
Article continues below advertisement
Another joked:
"This is the reason I don't bother shutting the door to the bathroom anymore. My two year old can't seem to be without seeing me for longer than a minute. And honestly the cats are just as bad."
And these moms know the pain...
"I remember being in labour with my first child. My sister gave me some sound advice....go and have a bath as it will be the last undisturbed one you have for quite some time!! "
Article continues below advertisement
"Annoying my 2.5 yrs old seems to expect privacy and orders me out of the bathroom if she's using it. 90% of the time she's on my lap if I'm on the loo. Locked herself in the bathroom yesterday though so she burnt the privacy bridge for another year."