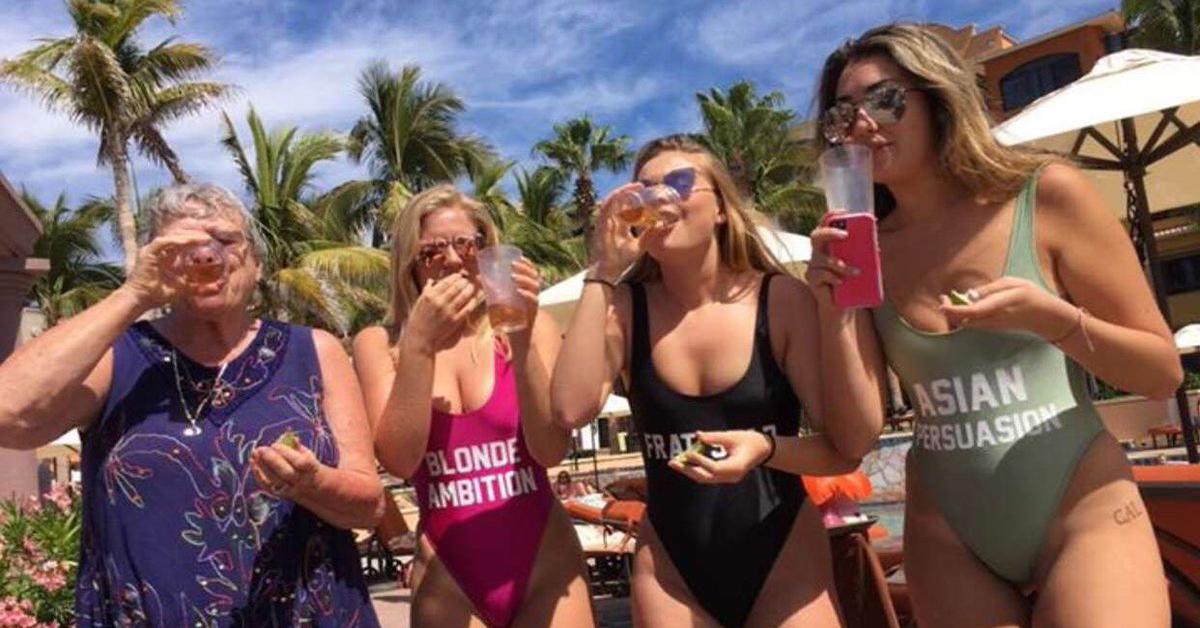 This Grandma Partied With College Kids On Spring Break And We're In Love
By Mark Pygas
Everyone has that one awesome grandparent who hasn't let the world bring them down and still lives life to the fullest. Just ask these grandkids.
Doreen Grett is one of those grandparents. Her granddaughter, Payton, was recently surprised when her dear old grandma posted photos from her vacation in Mexico to Facebook. Why? Because she'd made some unexpected (and much younger) friends south of the border...
Payton shared one of her grandmother's vacation pictures on Twitter with the caption: "My grandma is in Mexico taking shots with random girls on the beach and posting pics of it with captions like they're bff's.."
For example, Doreen captioned the above image, "Shots with the girls." The photo quickly went viral and one of the young women in the photo even found Payton's tweet and shared a video of Doreen in action, writing, "we love your grandma so much omfg."
Payton couldn't believe that her tweet went viral and reached one of the girls in the photo. It has since gotten over 19,000 retweets and 92,000 likes.
Unsurprisingly, people are in love with Doreen's hi-jinks.
Another Twitter user wrote, "this is hands down the greatest thing I have ever seen," while somebody else added, "I need to party with your grandmother okay thanks."
We'll have to wait and see what shenanigans Doreen gets up to next. We're sure there are a few clubs out there that would hire her as a promoter!