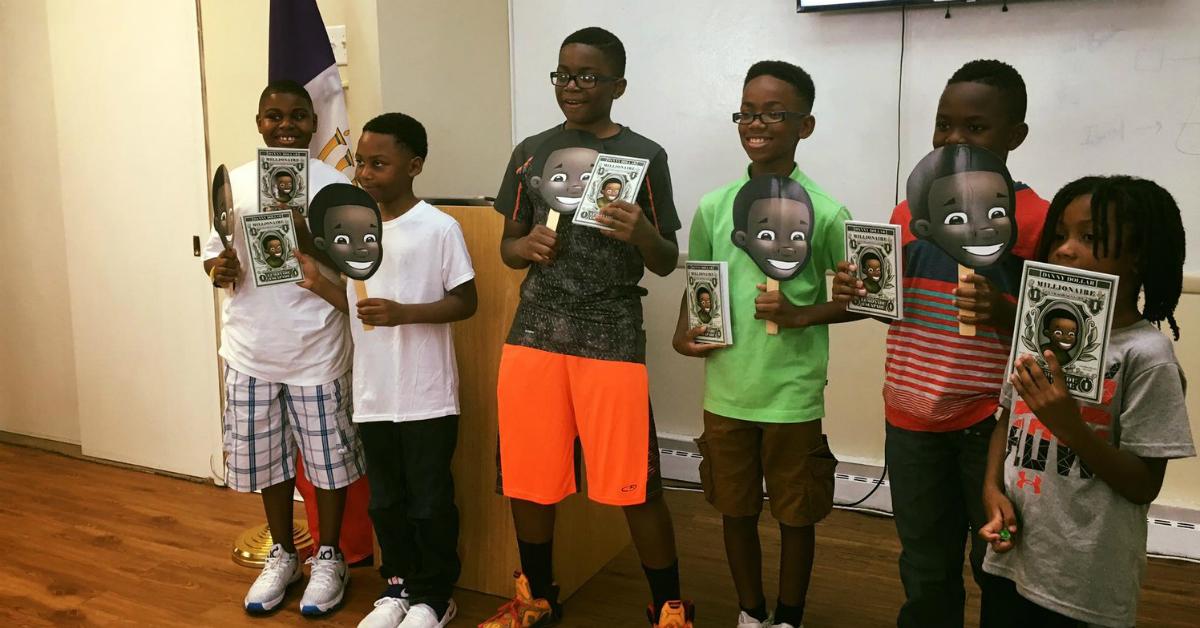 This 11-Year-Old Started 'Books N Bros' Reading Club To Promote Literacy In Children
Growing up, I didn't really see reading as cool. That's why I didn't learn how to do it until the end of the second grade. I was more interested in playing video games and kicking ass at hide-n-seek. I didn't really have time for books as a child.
Article continues below advertisement
But humiliation is a powerful too. After being outed in front of class during a very unfortunate page-skipping incident, I was put in extra lunch-time sessions to improve my reading.
And once I learned, it was hard for me to put the books down. I'd hide them in my desk during math, science, and history and try to sneak some extra story time.
Article continues below advertisement
But positive reinforcement of good habits can work just as, if not better, than being embarrassed in front of your peers in some situations.
And this 11-year-old student is trying to positively change the image of reading to promote literacy among his peers.
Article continues below advertisement
He calls the program "Books N Bros".
He came up with the idea while visiting the EyeSeeMe bookstore in University City, Missouri. The store is packed with African-American Children's literature.
Sidney got inspired and immediately started formulating ideas with his mom. They decided to make their demographic 8-10 year olds, which is the tipping point when kids start to fall behind their peers when it comes to reading.
Article continues below advertisement
"Every time I go to the library at my school, there aren't many African-American literature books there," Sidney said in an interview.
With a simple $20 membership fee, the boys get a book, worksheets that ask questions about the work they're reading, and refreshments.
He started the program in September and they've already read three books, "Danny Dollar", "Hidden Figures", and "Supah Dupah Kid".
Article continues below advertisement
They meet monthly to discuss the books and Sidney hopes that even more of his peers will join in on the fun.
Local organizations are helping out the cause too.
Serving the Badge donated 200 books to Sidney's program so members can bulk up their personal libraries.
Article continues below advertisement
Hopefully the idea catches on and even more kids do the same thing in their local communities. Because books are cool.