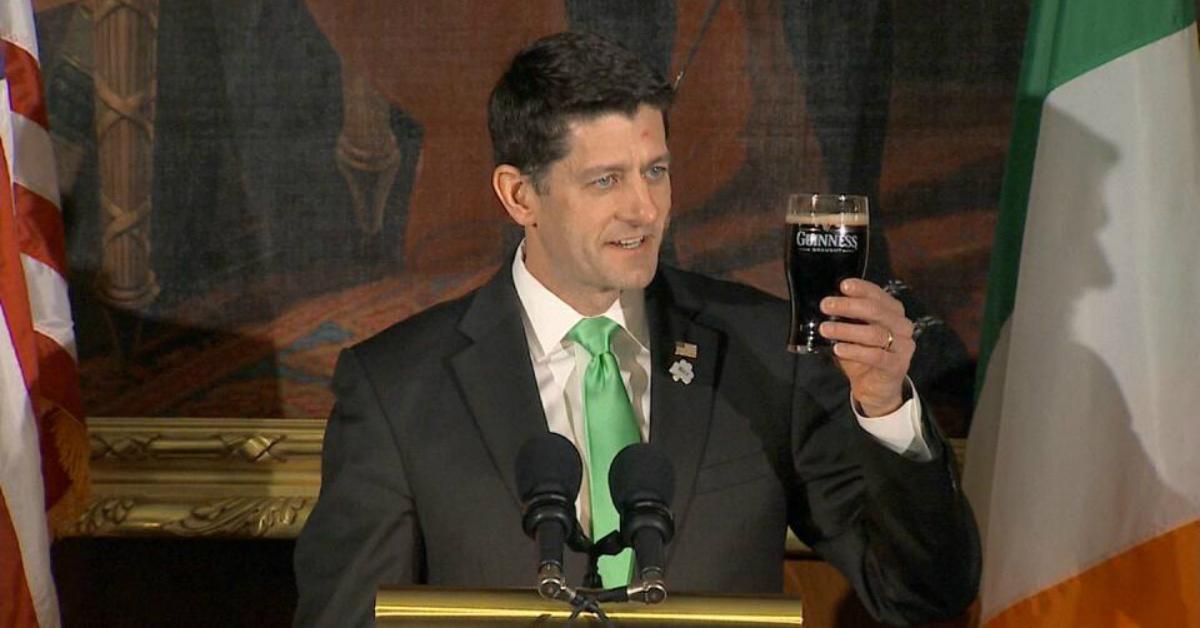 Ireland Is Not Happy With Paul Ryan's Pint Of Guinness On St. Patrick's Day
By Mustafa Gatollari

Updated
Admittedly, I have been culturally insensitive, but after looking stupid a bunch of times, and building a big reaction to that to hate myself for being such a jerk, I hope that one day I can stop making myself look like such an idiot.
Until then, I'm subject to, and deserving of, the ridicule and criticism comes my way as a result of my stupid comments. The thing is, though, I'm a relative nobody in the grand scheme of things, so my foibles go largely unnoticed.
But when you're a major political leader for arguably the world's most powerful nation, people will notice when you screw up.
Like this Irish journalist who blasted Trump and his administration during the Friends of Ireland luncheon they held in Washington, D.C.
Irish people were absolutely appalled at the politician's attempts at embracing Irish culture.
Specifically, Paul Ryan holding a pint of Guinness.
And they started roasting Ryan and co. mercilessly.
Not sure about Pence, but Ryan has definitely given up any chances to be allowed to enter Ireland ever again... https://t.co/1oZxCU83fh

— Matteo Lanzafame (@MatteoLanzafame) March 16, 2017
This is definitely a man who's never had to hold a Guinness while watching his Premier League team break his own heart in a pub at 6am. https://t.co/ZwITP4rbvD

— Damien Sorresso (@EBADTWEET) March 16, 2017
Some said he shamed an entire nation.
Others, an entire gender.
It wasn't long before people started making comparisons to a U.S. political figure who knew how to handle a proper pint.
All in all, people weren't impressed with Ryan or his pint.
And that it may very well have caused a strain in US-Irish relations.
OK, that last tweet is definitely an exaggeration, but you have to admit the whole thing didn't look good.