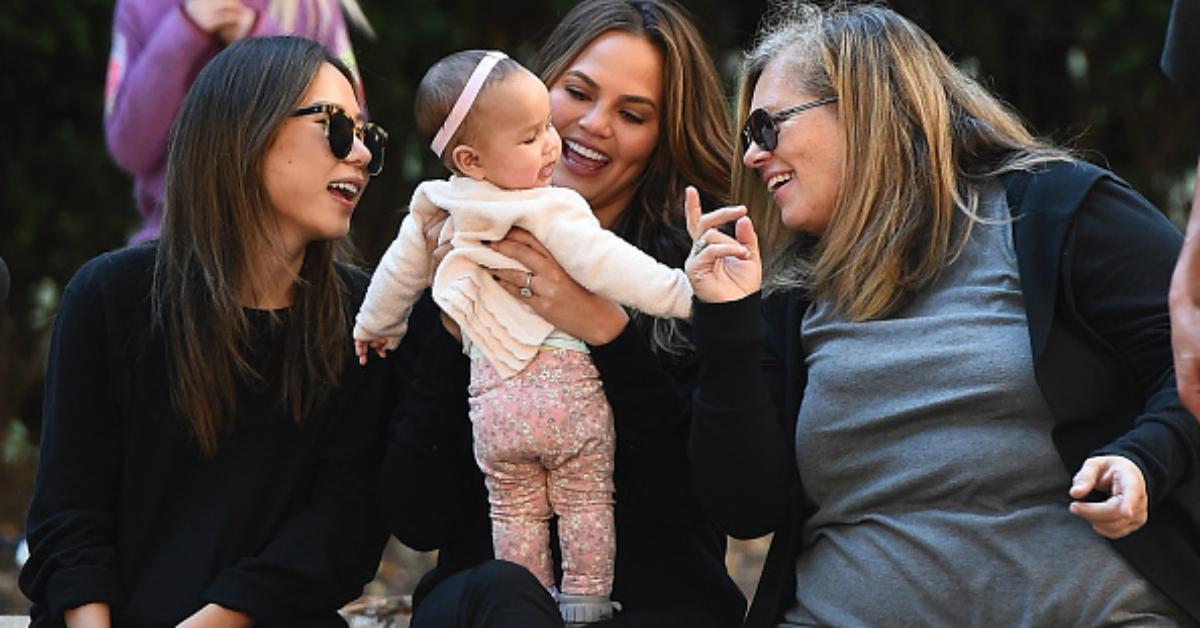 Chrissy Teigen And John Legend's Baby Said Her First Word And It's Priceless
By Mustafa Gatollari
An example of a perfect animal is a cat. It's the internet's mascot. Their combination of silliness and cuddliness makes them the epitome of animalistic excellence.
An example of a perfect couple is the union of Chrissy Teigen and John Legend. Seriously, they always look like they're having an amazing time.
And they have a perfect little baby. I mean seriously, just look at Luna chilling with her bulldog right here.
Luna's approaching her first birthday, and is currently celebrating with Mama Teigen and Papa Legend in Morocco. The unbelievably cute tot was born on April 14, 2016, and has been a consistent staple on both of her parents' social media accounts.
The trip is packed with "firsts" for this little ball of adorableness. Like her first time reading a book without pictures.
And the first time she wore a bow.
But most exciting of all: Luna's first word.
Yes, her first word wasn't "mama," or "dada," but "cat." Well technically "caa"- but still, it's pretty awesome. Babies are the best, as are cats. Win-win, am I right?
In a recent interview with Cosmopolitan, Teigen recalled the hours leading up to Luna's birth. "Honestly, it was the life, lying in bed watching Bravo, not feeling a thing!" the brunette beauty, who opted for an epidural, admitted. "But I find the most random things to be fun. John actually had a performance that night. He was like, 'I don't have to go,' but I said, 'Just do it. I'm gonna be sitting here eating popsicles for the next 24 hours. It's fine.'"
The model added, "I was so hungry, but you can only have soup in case you have to go into surgery. So I texted John while he was performing and was like, 'Please bring me something!' He said all they have is rack of lamb. I was like, 'Bring it to me!' My doctors are gonna hate me but I was eating lamb chops, popsicles and watching Bravo. Then I woke up and they were like, it's time."
We can't wait to see more photos and videos from these proud parents.