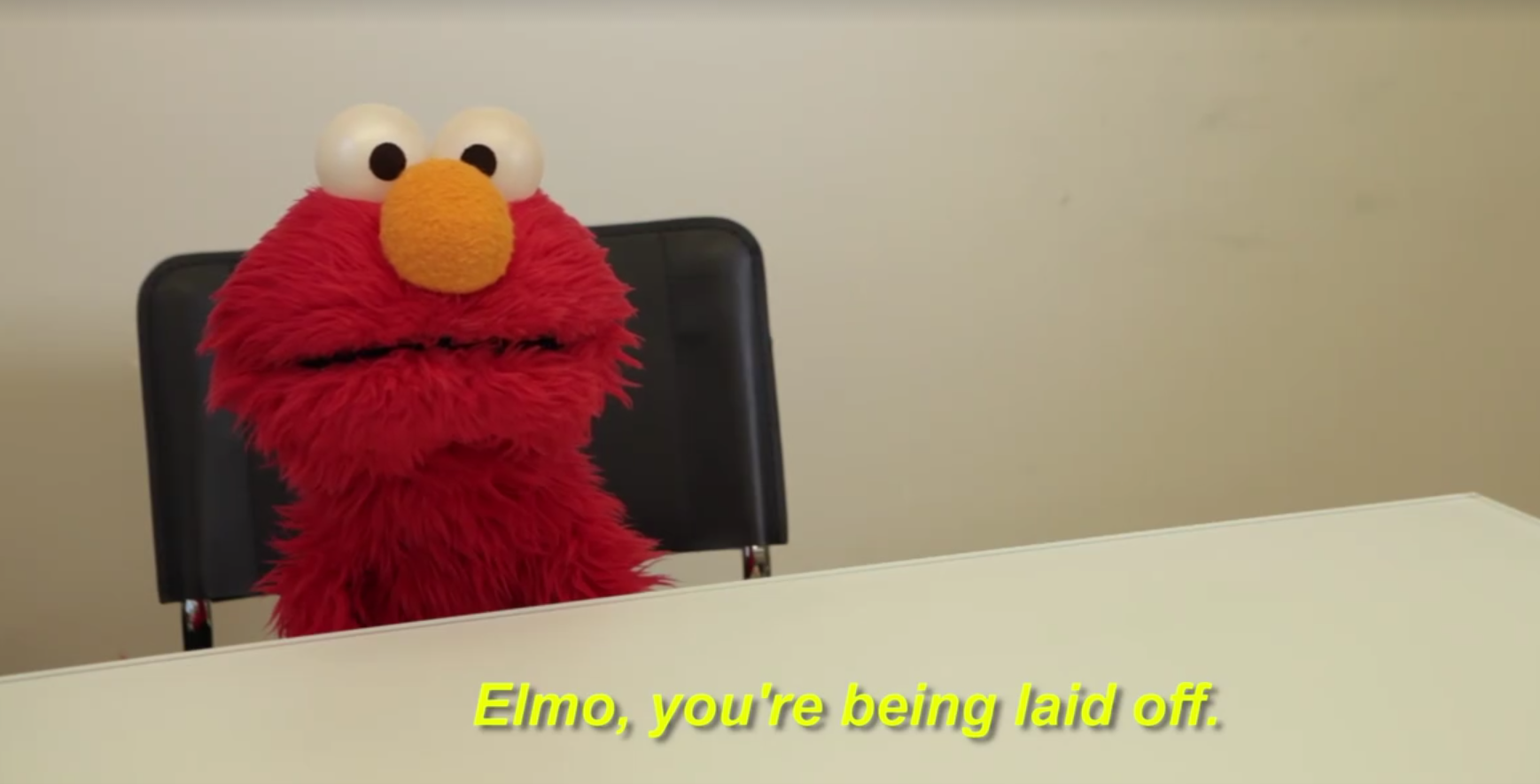 Elmo From 'Sesame Street' Learns He's Fired Because Of Donald Trump's Budget Cuts
President Donald Trump recently unveiled his first proposed budget. If passed, dozens of government organizations, including the Environmental Protection Agency, National Endowment for the Arts, and the Public Broadcasting Service, would see severe cuts in favor of increased military spending.
Article continues below advertisement
Perhaps one thing that nearly all Americans have in common is Sesame Street. The series has been running since 1969, and has been a pivotal part of most childhoods. But as this hilarious parody video from What's Trending shows, not even Elmo is safe from budget cuts.
Article continues below advertisement
While the video is undeniably hilarious, it's a terrifying look into how things could actually turn out if Trump's budget is approved. And commenters weren't too happy with the idea of losing their favorite furry friend.
"This started out being funny... but turned quite sad and dark. I mean, WTF? You wanna save costs? Stop going on vacation every damn weekend, force Melania to move into the WH.
Article continues below advertisement
"If trump had spent time watching Sesame Street and other informative and learning shows on PBS, maybe he would have acquired enough early childhood learning to have prevented him from being such an imbecile as an adult. And maybe he would have been able to make an adult informed decision while he is occupying the presidential seat in the white house."
Others shared their experience growing up with Sesame Street:
"I remember when it first started my 51 year old brother went to an elderly neighbor's house and watched it every morning. Sesame Street was something that made America great!! Oh that's right we're getting rid of all those things..."
Article continues below advertisement
And in case you didn't already love Sesame Street, the show has been brutally parodying Donald Trump for years.
Article continues below advertisement
Ronald Grump has appeared on the show three times since 1988. In his first appearance, he tricks Oscar the Grouch into letting him build Grump Tower on his lot with a contract that required payment of 40 bags of trash ― which Oscar loves ―should he want Grump to leave.
In 1994, Joe Pesci played Ronald Grump and attempted to evict the entire population of Sesame Street so that he could rebuild the neighborhood.
And as recently as 2005, Ronald Grump made an appearance on an episode titled "Grouch Apprentice." In that episode, he started mistreating puppets while looking for a helper and yelling "You're fired."