Guy Gets So Many Likes On His Proposal Photo That He Keeps Proposing To Random Women
Guy proposes to multiple women after receiving a ton of likes on his original proposal picture.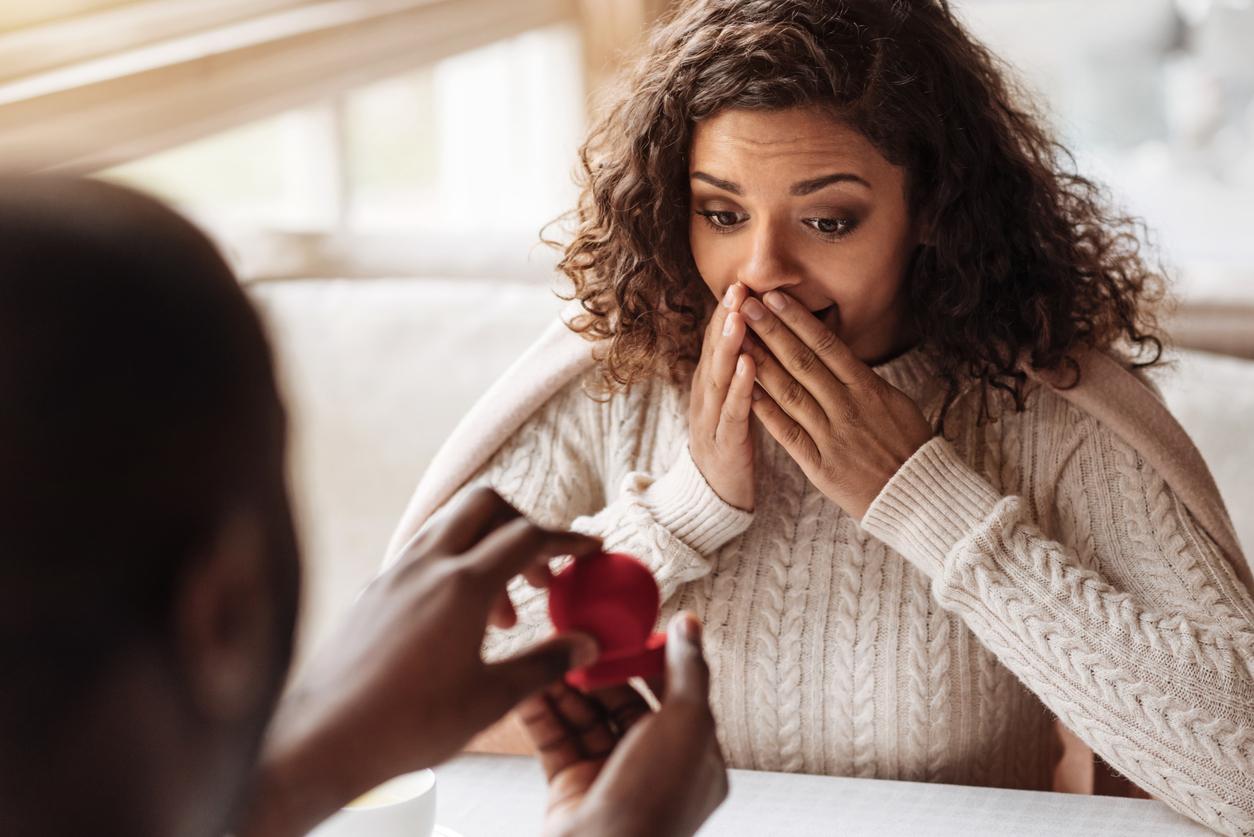 Imgur user Christig recently shared something hilarious that they found while browsing Facebook. Their friends, Zach and Somaly, had just announced that they'd gotten engaged, and as is standard with this kind of announcement, everyone came out if the wood works to the show their support.
Article continues below advertisement
But apparently the newfound fame went to Zach's head, because later that day he posted another photo of him proposing to another woman. All for the likes, obviously.
Article continues below advertisement
And then it happened a third time. Somaly doesn't look pleased.
Article continues below advertisement
Article continues below advertisement
And one final time, just for good measure.
Article continues below advertisement
Better hide anything sharp.
Article continues below advertisement
Zach then created a fake GoFundMe campaign to help him pay for his nine weddings. Here's what the description says:
"Hey guys. Yesterday I proposed to my girlfriend and, if I'm totally honest, things got a little carried away. I got so many likes on our initial engagement that I proposed again, this time to a different woman. In the short term it really paid off. I got twice as many likes for getting engaged twice, but I didn't realize that I would have to pay for two weddings! Most people might have stopped at two or three proposals, but in my haste to get likes and shares I proposed to 9 different people!
The average wedding in America costs $35,000, multiply that by 9 and the costs balloon up to $315,000!!!! But I did some research on google, and I think if I have destination weddings in war-torn Yemen, I could afford to marry all 9 of these people for just under $16,000 (catering and DJ included). I lowered the price to $15,000 though because I'm pretty sure the first girl I proposed to refuses to marry me now. (Thank goodness because anything beyond 8 wives seems hectic).
If I reach my goal of $15,000, all funds will go directly toward paying for my polygamist weddings. All money raised above $15k will go directly toward inevitable divorces and legal fees.
If I fail to reach my goal of $15k, any funds that I do raise will go toward purchasing a gun that I'll use to blow my own head off to escape this hell I've created. Help spread the word!"
Article continues below advertisement
Imgur users obviously found the whole thing hilarious. One wrote:
"Loved the background reaction shots."
"I like the real one, her background reactions make this..."
Article continues below advertisement
A couple that laughs together stays together.
More from Distractify