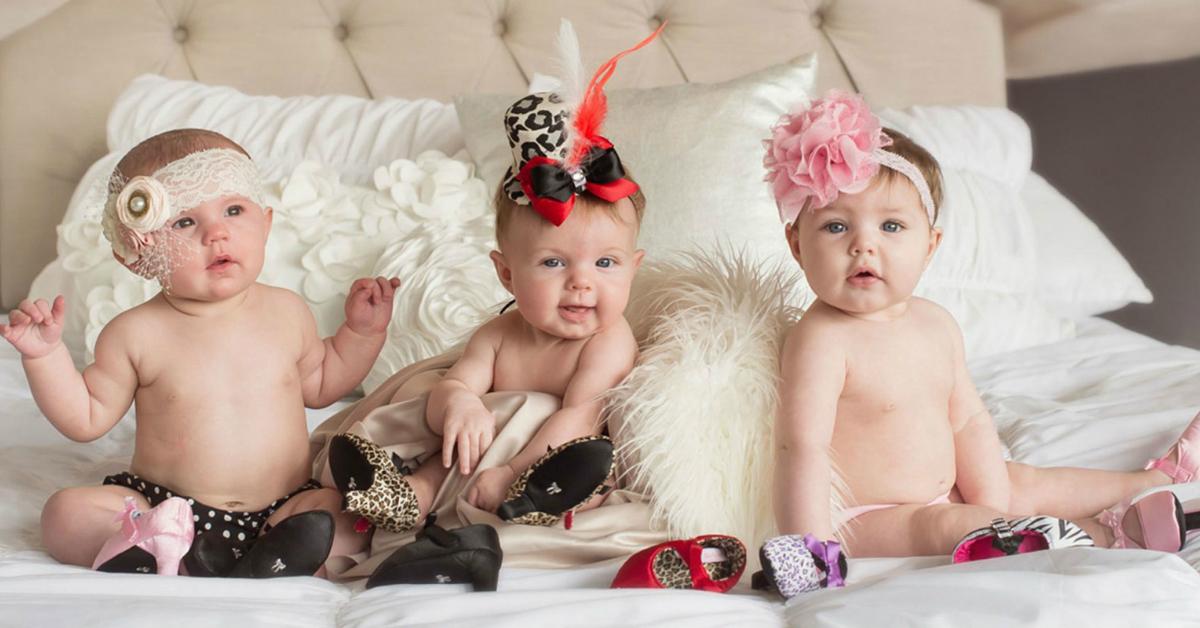 You Can Now Buy High Heels For Your Baby, And Parents Have Serious Concerns
By Mustafa Gatollari

Updated
My year and a half old son the other day spoke his first full sentence to me the other day and I almost bawled. It seems like it was just a few days ago I was changing his diaper delicately, making sure not to agitate his umbilical cord wound. Now, he's throwing sentences at me? It's bananas.
Even if you look at the kid's clothing aisles in stores, you see clothes that sexualize children who don't even know what the function of a semi-colon is, and it's kinda infuriating.
But this company that's selling high heels for infants is getting blasted on social media for crossing the line.
This kid's footwear company, Pee Wee Pumps, is getting a fair amount of backlash for not only the sale of their heels for babies, but also for photoshoots that feature infants and toddlers rocking feathers and pearls.
Commenters on the Let Clothes Be Clothes Facebook page said that the pumps and photos were "sexualizing" children.
Creator of the shoes, Michele Holbrook doesn't seem to be phased by the outcry against her baby-heels.
"They look at it like you're sexualizing babies. That's their opinion if they want to take it, but they are intended as a photo prop, and mothers want to use it as a fashion accessory. ... It's like putting a baby into a cute romper or tutu — it's an accessory and there's no more to it," she said in an interview with Footwear News. 
The shoes are sized up to six months only, and aren't intended for young children to walk in.
She went on to say that "there's no such thing as bad publicity" and all of the social media outrage is only helping her brand even more.
The harmful effects of wearing high heels for prolonged periods of time are well-documented by orthopedists.
Do you think these pumps for tots are just gearing little girls up for a lifetime of harming themselves to adhere to dominant fashion norms? Or are people making mountains out of molehills?