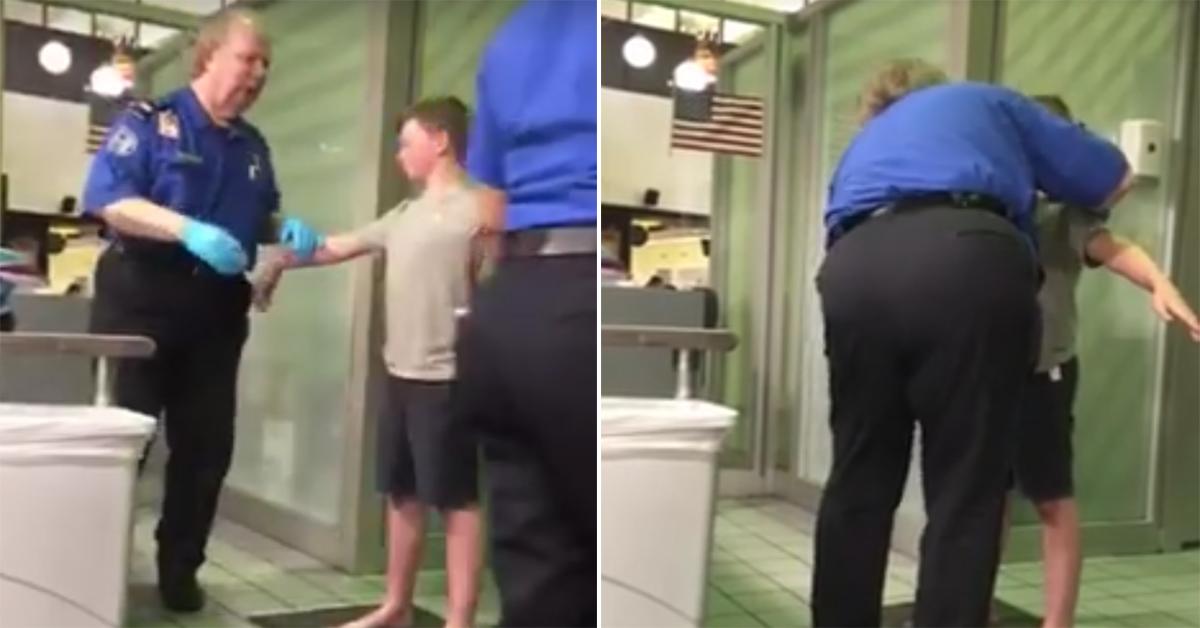 Mother Takes To Facebook After TSA Check Leaves Disabled Son 'Traumatized'
The TSA have a muddied record. While they work to keep us safe every day, some agents have been known to overreach their power. Last year, a 9-year-old boy with a pacemaker was held by dozens of agents for hours and reportedly told that "some terrorist plots user children with pacemakers."
Article continues below advertisement
And just how effective they are is questionable at best. In 2015, the TSA failed undercover security tests at airports across the country at a rate of 95 percent. And now, Texas mom Jennifer Williamson says that one agent have her teenage son, Aaron, a "horrifying" pat down that left him traumatized for several hours.
Williamson explained on Facebook that she requested her son not have a pat down because he suffers from sensory processing disorder (SPD.) The condition makes it hard for the brain to receive and respond to information that comes in through the senses. Many of those that have the condition don't like being touched.
Article continues below advertisement
But Williamson alleges that after this request, the TSA agent started the pat down and took two minutes to do so. In video that Williamson posted to Facebook, the agent appears to pat the boy on areas that he has already checked.
Article continues below advertisement
In a caption alongside the video, Williamson says she and Aaron were held up for several hours, while the TSA said in a statement that they were held for 35 minutes.
"We were treated like dogs because I requested they attempt to screen him in other ways per TSA rules," Williamson wrote.
Article continues below advertisement
"He has SPD and I didn't want my child given a pat down like this."
"Let me make something else crystal clear. He set off NO alarms. He physically did not alarm at all during screening, he passed through the detector just fine."
Article continues below advertisement
"He is still several hours later saying 'I don't know what I did. What did I do?' I am livid."
Williamson went on to allege that two police officers were also called, and flanked her son on each side.
Article continues below advertisement
"Somehow these power tripping TSA agents who are traumatizing children and doing whatever they feel like without any cause, need to be reined in," she continued.
The TSA told the Dallas News that the two officers had been called in to help reassure Williamson.
Article continues below advertisement
"The video shows a male TSA officer explaining the procedure to the passenger, who fully cooperates. Afterward, the TSA officer was instructed by his supervisor, who was observing, to complete the final step of the screening process."
What do you think? Does it seem like the TSA crossed a line, or were they just doing their job?
More from Distractify