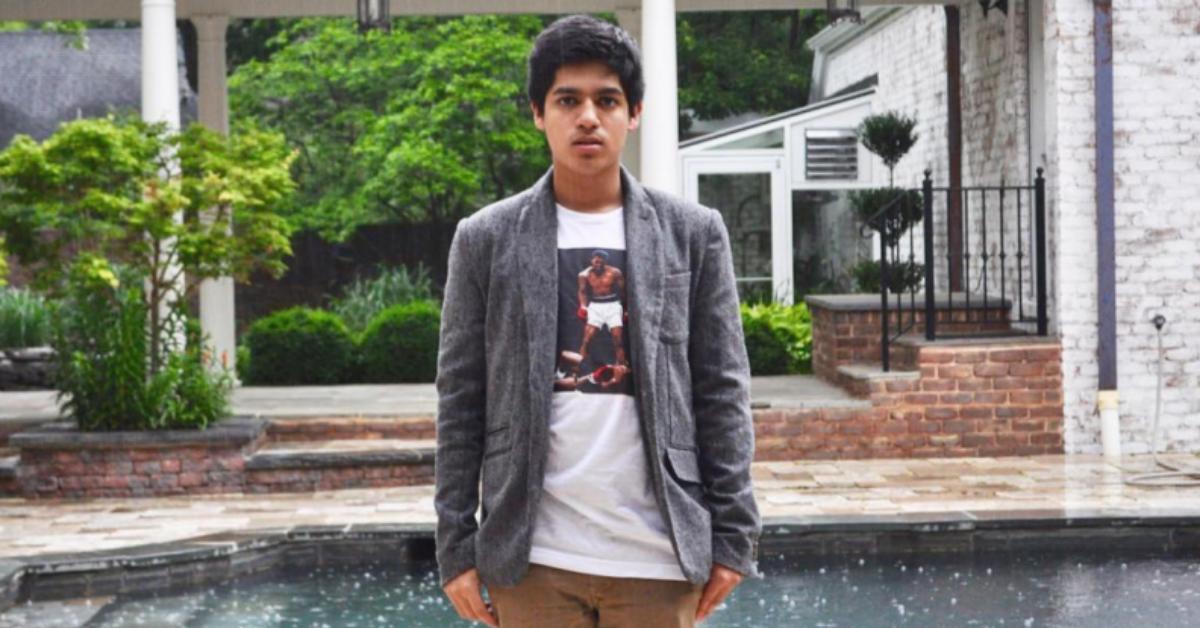 Muslim Teen Writes About Black Lives Matter In College App, Gets Into Stanford
By Mustafa Gatollari

Updated
I don't remember what I wrote for my college applications, but it was definitely a handwritten mess. I recapped the plot to Fight Club, talking about the plot of the book like it was the most revelatory thing that's ever been written in the modern era.
Sure, Brad Pitt's obliques had a lot to do with why I'd initially become so obsessed with Chuck Palahniuk's book in the first place, and I kind of cringe when I look back at what I was obsessed with back then as an angsty teen, clinging to anything that could be viewed as "edgy." But as stupid as that essay was, I do remember writing it with a lot of feeling. As deluded as I was when I wrote it, I definitely believed in what I was doing.
I guess I thought I was making some kind of grand political statement that ended up not paying off. Like, at all. The truth was, I wasn't really all that excited to go to college, mainly because I was put off by how expensive it was. I also didn't want to settle for a school that wasn't my first choice. There are times, however, where I wonder what would've happened had I gotten accepted to Yale, or if I never attended college at all.
But this teen's risky college statement to Stanford, which asked the question, "What matters to you, and why?" paid off in a huge way.
Ziad Ahmed, a high school senior at Princeton Day School, decided that he would extend his passion for activism into every aspect of his life, including his college applications. While most students would fold under the pressure and probably submit another McEssay that highlights a story about a time they did something meaningful (and a chance to rattle off how amazing they are), Ziad demonstrated his amazingness by taking a huge risk and showing how seriously he takes his activism.
"I was actually stunned when I opened the update and saw that I was admitted," Ziad said in an interview with Mic.
"I didn't think I would get admitted to Stanford at all, but it's quite refreshing to see that they view my unapologetic activism as an asset rather than a liability."
Ziad received tons of praise from other notable Muslim activists and his tweet has been liked over 5,000 times.
The young student went on to say that his Muslim faith compels him to be a social activist, and that turning a blind eye to the issues that African-Americans face on a daily basis goes against his religious upbringing.
"To me, to be Muslim is to be a BLM ally, and I honestly can't imagine it being any other way for me. Furthermore, it's critical to realize that one-fourth to one-third of the Muslim community in America are black … and to separate justice for Muslims from justices for the black community is to erase the realities of the plurality of our community."
If Ziad looks familiar, it's because the 18-year-old has already been acknowledged on a National level for all of his activism.
He's given a TedxTalk about the stereotypes Muslim teens face, was invited to the White House's Iftar Dinner, was put in charge of Martin O'Malley's youth presidential campaign, and worked for Hillary Clinton's presidential campaign as an intern. Not to mention, he's already founded two youth organizations and has been accepted to Princeton and Yale, in addition to Stanford.