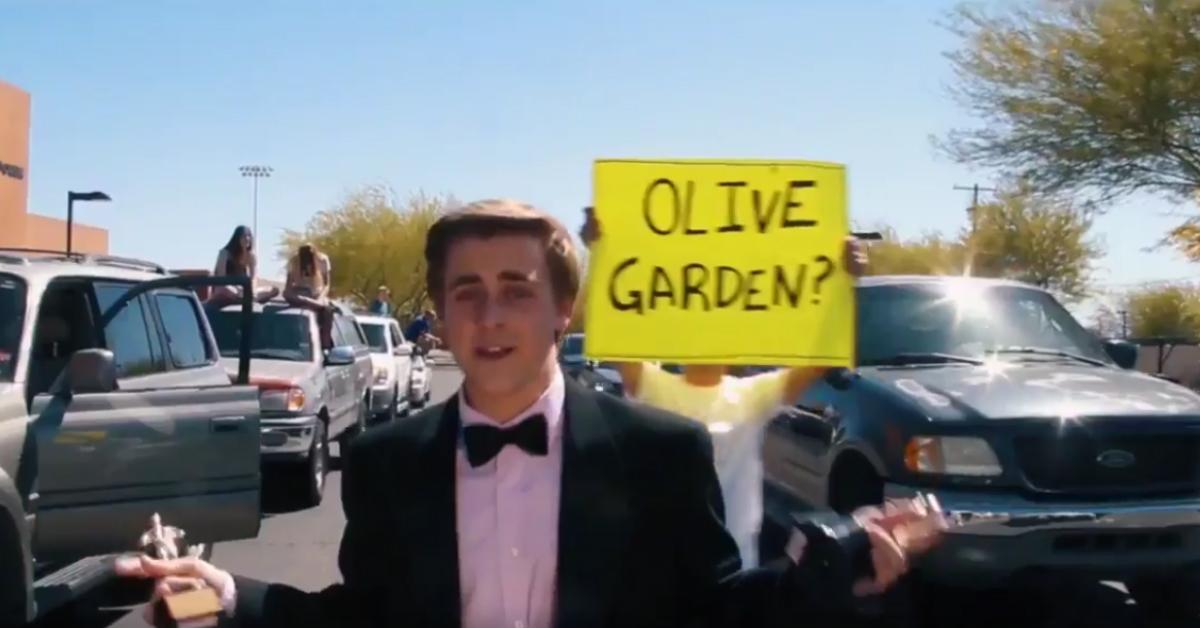 Teen Asks Emma Stone To Prom By Recreating The Opening Scene From 'La La Land'
By Mustafa Gatollari
I've got a few problems with the movie La La Land, but I'm not going to go into them here because it's not like I'm a wildly successful filmmaker or actor, so who the hell am I to criticize it?
What I did love about the movie, however, was the insane amount of chemistry between Ryan Gosling and Emma Stone. They were absolutely incredible in the film. And I'm not just talking about the dance numbers and scenes where everything was hunky-dorey. Even the their fights had enthusiasm and passion in them, and it made me appreciate Emma Stone as an actress even more.
It's hard not to love Stone, who manages to make audiences fall in love with her no matter what role she plays. I mean, even as an angsty daughter in Birdman, who was making out with a guy in a committed relationship, she was pretty damn cool. So it makes sense that tons of young men all around the country would love a chance to date the charming actress. And thanks to modern social media, it's pretty easy to get your message seen by a star.
But this kid went above and beyond in asking Emma Stone out for the prom by epically recreating La La Land's opening sequence.
Jacob Staudenmaier's tongue-in-cheek and technically masterful recreation of the film's opening scene is getting a lot of love on Twitter. After all, what he did was no small feat.
It's been retweeted over 4,000 times and has almost 9,000 likes.
Other people think that Jacob should have set his prom sights elsewhere.
But others are holding out hope for Emma.
And others are just straight impressed with how awesome it came out.
The ball's in your court, Ms. Stone.