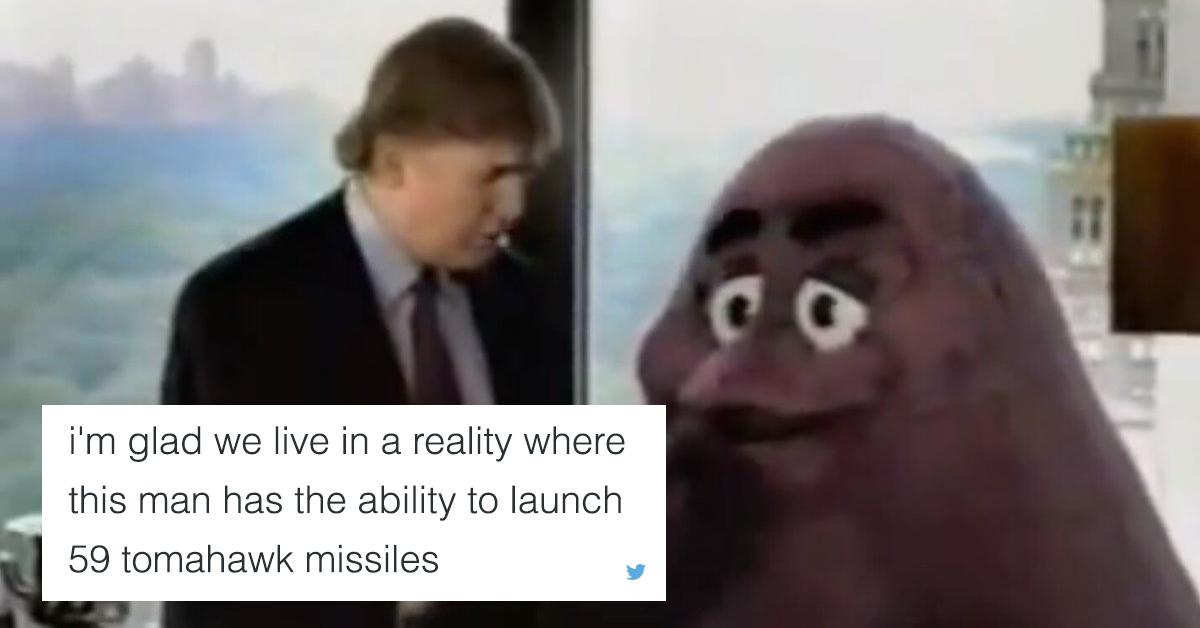 The Funniest Tweets From People Who Are Convinced World War III Is Happening
By Mark Pygas
Late last night, President Donald Trump ordered 59 Tomahawk cruise missiles to be fired at Shayrat airfield in Syria. The White House said that the attack against the regime of Syrian President Bashar al-Assad was retaliation following a chemical weapon attack which killed 80 civilians in a rebel town. The planes that dropped the nerve gas are believed to have taken off from the targeted airfield.
In response to the missile attack, Russia, which backs Assad, has promised to strengthen Syria's anti-aircraft defenses and suspended a deal with the U.S., which was intended to prevent altercations between the aircraft of both nations over Syria.
The heightened tensions have led some social media users to suggest that World War III is around the corner. The hashtag #AmericaIsOverParty started trending, and despite the very real threat, people still have a good sense of humor...
For any conscription officers that may be reading this, I can't be drafted...I have a foot thing.
Donald John Trump is the 45th and current President of the United States. Before taking office on January 20, 2017, having beat opponent Hillary Clinton in the electoral college but not the popular vote, Trump was a real estate mogul, and a former reality TV star.
Born in Queens, New York, in 1971 Trump became involved in large, profitable building projects in Manhattan, under the guidance of his father, real estate developer Fred Trump.
In 1980, Donald Trump opened the Grand Hyatt New York, making him the city's best-known developer.
In 2004, Trump began starring in The Apprentice, a hit NBC reality series, and later in a spin-off series, The Celebrity Apprentice.
In 2015, Trump announced his candidacy for president of the United States running as a Republican. Trump win a majority of the primaries and caucuses, becoming the official Republican candidate for president on July 19, 2016. That same November, Trump was elected the 45th President of the United States, after defeating Democratic candidate Hillary Clinton.