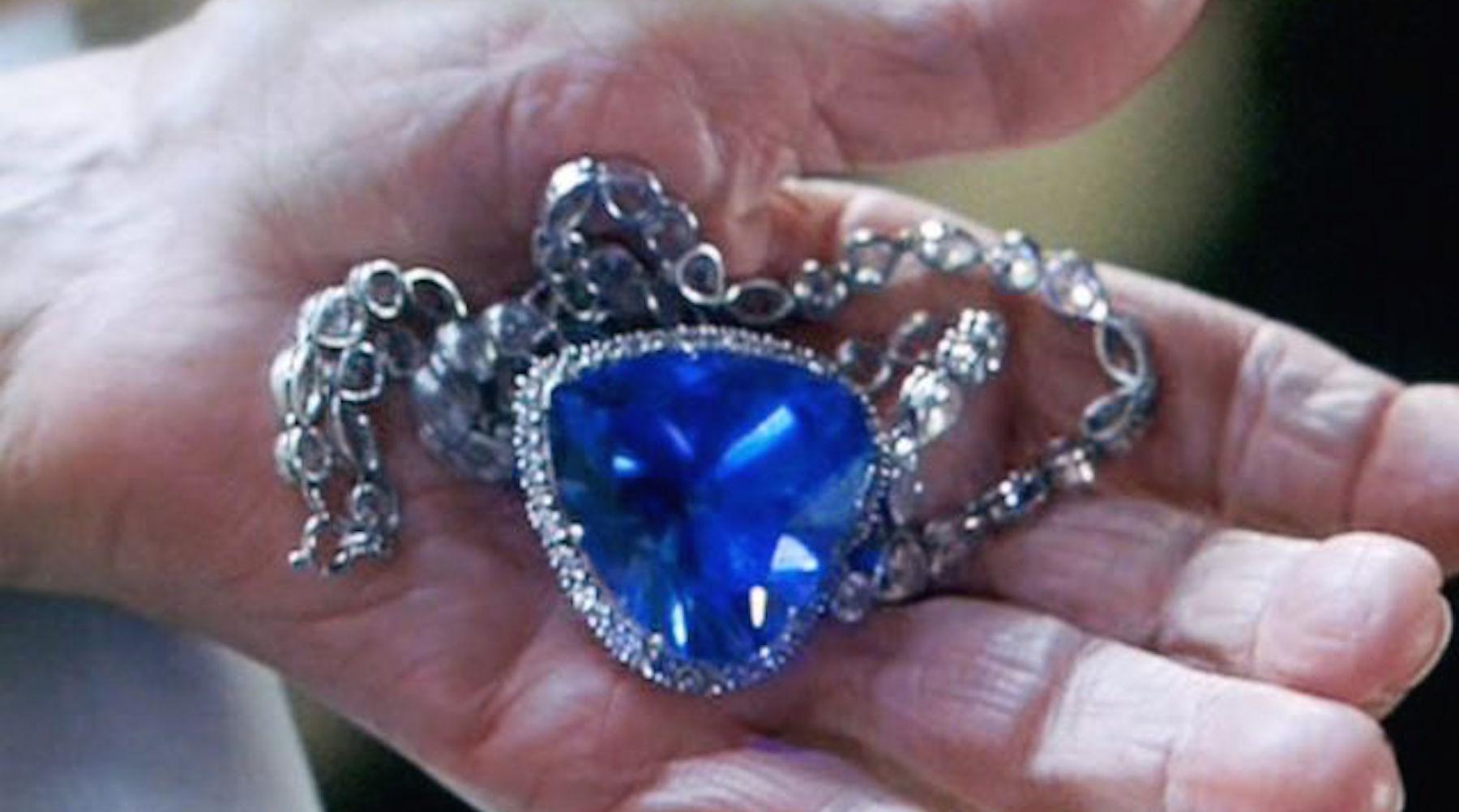 Necklace Found On Ocean Floor Reveals True Love Story From The Titanic
If you saw "Old Rose" casually toss the Heart of the Ocean overboard at the end of Titanic and gasped, then you'll appreciate this story. As tragic as the fictional story of Rose and Jack's brief love affair aboard the ill-fated Titanic may be, it's nothing compared to the real life story of Virginia and Walter Clark, who were aboard the boat when it hit that iceberg. The couple had been on a belated honeymoon, according to USA Today, when they decided to take an early trip back home so they could be there for their son's second birthday. A locket belonging to Virginia was found in a suitcase by deep sea divers, which they traced back to the Clark family, unveiling their sad tale.
Article continues below advertisement
The Luxor Hotel & Casino in Las Vegas is hosting The Artifact Exhibition on April 15th, to commemorate the 105th anniversary of the unsinkable boat sinking. Virginia Estelle McDowell Clark and her husband Walter Miller Clark were first class passengers, and their suitcase was recovered, its items now displayed for the curious. In the suitcase was a cufflink, a few gambling chips and the locket, inscribed with "VC." Alexandra Klingelhofer, vice president of collections for Premier Exhibitions, Inc., told USA Today that only Virginia survived.
Article continues below advertisement
When the boat hit the iceberg, Virginia went to find her husband who was seated at a gambling table. He eventually helped his wife onto lifeboat 4. "The boat was supposed to lower and gather more passengers, but couldn't take passengers from the gangway door, so it continued being lowered," said Klingelhofer, "There was quite a bit of room on the boat, so there would have been a spot for [Mr. Clark] if it had worked out differently."
Article continues below advertisement
The Clarks were related to railroad owners, who built the track between California and Utah. They met in Montana while growing up, and later married. At the time of the disaster, the cousin of Walter spoke for her, saying to reporters that the "distressing impressions left upon the mind of his widow" made it impossible for her to talk about the experience. Virginia was 26 at the time of the crash, and she died in 1958.
Article continues below advertisement
You can see the locket below. Much simpler than a blue diamond, but just as priceless.
Article continues below advertisement
More from Distractify