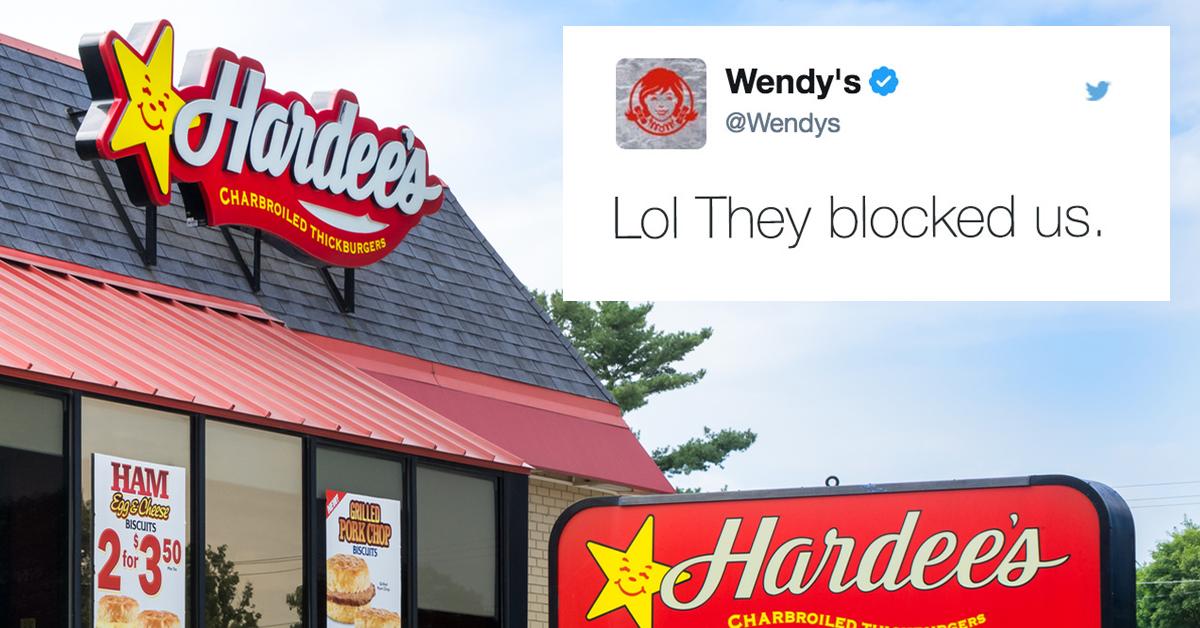 Wendy's Trolled Hardee's So Hard On Twitter They Got Blocked
By Mark Pygas

Updated
With most television shows on their break, watching Wendy's Twitter account roast just about everyone has become a favorite pastime for many in recent months. But the same can't be said for their competition. For example, they've already trolled McDonald's over their plan to use fresh beef, and now, they have their sights set on Hardee's. 
Wendy's is really the king of trolling social media.  They have literally burned everyone for any little comment they could on the internet.  But sometimes they go to far or at least the other party thinks they have gone too far.  Which is what happened here as Hardee's was extremely offended by a small argument over who has a better 4 for $4 deal.  Now we all know that the king of cheap fast food is McDonald's you cannot beat their prices.  You can walk in an get 60 chicken McNuggets a couple big macs a fillet o fish and a McFlurry for about $15.  This is especially useful after a night out on the town with your friends there always seems to be one of these wonderful stores on the walk home.  Don't get my wrong I do love the square burgers you can get at Wendy's and the frostee that tastes delicious with french friends.  Still not sure why that tastes good, but depending on your taste buds there is something cheap for you at either place.
After two Twitter users got into a fight over who has a better 4 for $4 offering, Hardee's took a quick jab at Wendy's, but was quickly shut down. 
And of course, Wendy's replied to this tweet about their own tweet. 
And as usual, people loved the Wendy's burn.
For reference, Alan Bean was the fourth person to walk on the moon.
@seanludwig @Wendys Not exactly dispositive, but I knew that the fourth person to walk on the moon was Alan Bean, without Googling.

But maybe that's just me.

— Robert Tracinski (@Tracinski) April 14, 2017
Keep on trolling, Wendy's.