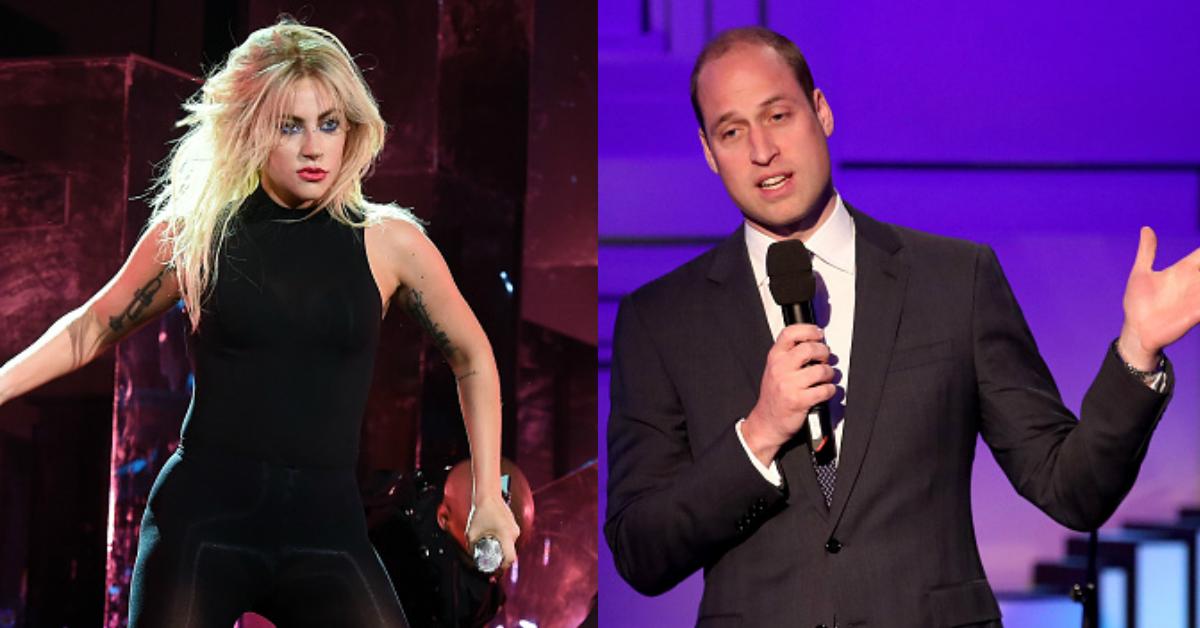 Prince William And Lady Gaga Get Personal In Discussion About Mental Health
Prince William and Lady Gaga have a discussion about mental health issues
In my opinion, in order to be a political figurehead, you have to be a little bit of a maniac, and a little bit callous to truly be good at your job. How else are you going to be able to make hard decisions and separate the human part of yourself when helping to decide the fate of millions of people?
Article continues below advertisement
At the end of the day, though, we're all humans and are susceptible to the same emotional hang-ups, just some people are more affected by certain things than others.
So when Prince William revealed he struggles with his mental health, it garnered a lot of attention, particularly because the whole "stiff upper lip" English mentality doesn't allow for such candid talk about one's own feelings. And when it comes to a member of the royal family? Forget about it.
Article continues below advertisement
In order to raise mental health awareness, William opened up about his struggles on a video call with Lady Gaga.
Article continues below advertisement
In the call, William called for the end of "stiff upper lip" culture in England, following his younger brother Harry's confession about how he struggled to cope with the death of his mother. For years, Harry didn't address his personal demons following the passing of Diana and confessed that he felt like he was on the "verge of punching someone" to try and cope with his loss. Prince William went on to say that he and Kate will raise their children to be emotionally available and open, and feel like they can discuss any feelings they may have, good or bad.
Article continues below advertisement
"For too long there has been a taboo about talking about some important issues. If you were anxious, it's because you were weak. If you couldn't cope with whatever life threw at you, it's because you were failing. 'Successful, strong people don't suffer like that, do they? But of course – we all do. It's just that few of us speak about it. There may be a time and a place for the stiff upper lip but not at the expense of your health," Prince William said.

Gaga also brought up the Heads Together mental health awareness campaign, founded by Prince William, Princess Kate, and Prince Harry.
Article continues below advertisement
They've coined the catchphrase "OK to Say" and want to encourage people all over the world to openly discuss their mental health issues without fear of judgment. The high-profile nature of the campaign is drawing the attention of a lot of celebrities and media outlets.
Article continues below advertisement
The response to Lady Gaga and Prince William's conversation on Twitter was epic.
Article continues below advertisement
Mostly because they touched on some hard-hitting subjects.
Article continues below advertisement
The royal family is going all-in on the Heads Together campaign, too.
Article continues below advertisement
It's pretty great to see that people who are in positions of power, I mean, we're talking about literal royalty here, are willing to cast aside the shame from stigmas associated with openly talking about their mental health. And whenever known celebrities get in on the action to raise awareness, that just helps matters even more.