Disney's New 'Avatar' Ride Has The Most Realistic Robots Ever
The new animatronics on Disney's Avatar Navi River Journey ride are so life like it's freaking people out.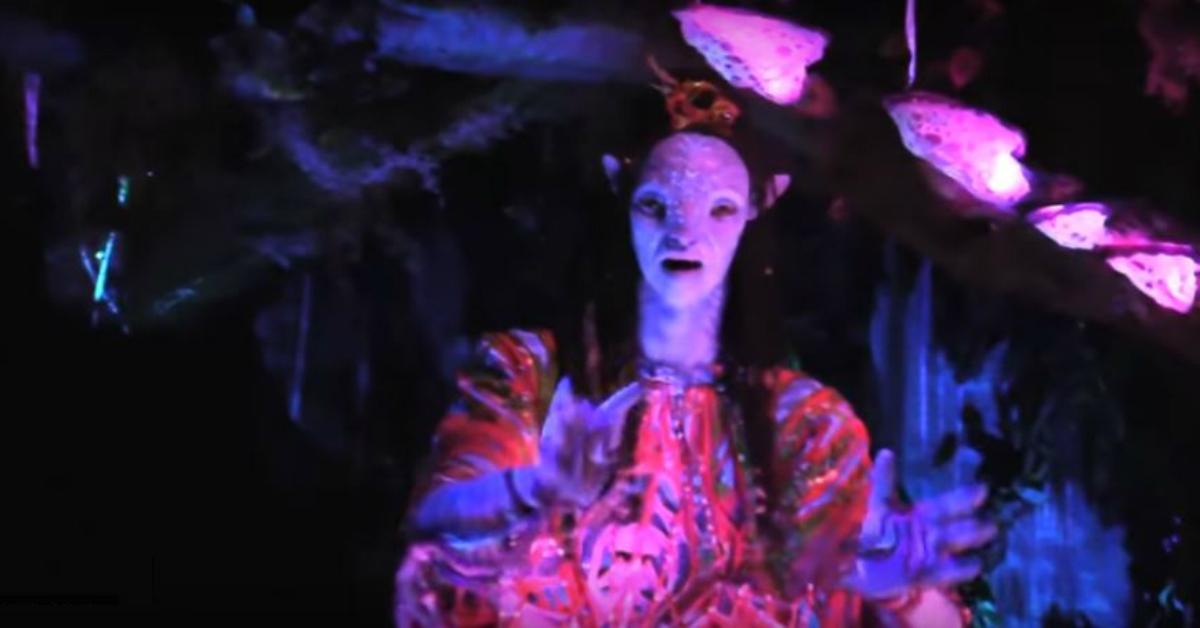 Avatar made like a billion dollars because the movie was revolutionary with the insane amount of CGI, 3D technology, and over-the-top, not-so-subtle commentary on American imperialism. Sure, it was basically Pocahontas with giant blue people, but whatever.
Article continues below advertisement
Despite my feelings on the movie's plot, I'm not gonna sit here and lie to myself and everyone reading this that I wasn't blown away by the film's crazy 3D experience. Watching the movie on a regular TV screen is super lame, but in one of those big fantastic theaters with all that blue and purple and animal loincloth action going on, it is trippy as hell. The film kinda made me want to visit Pandora, if I could.
Which is why it makes sense that Disney decided to turn the world of Avatar into an attraction at the Animal Kingdom theme park in Florida. Now it officially opens on May 27th, 2017, but there was a soft opening where select guests got to see some of the attractions the world of Pandora has to offer. And there were some crazy ones.
Article continues below advertisement
Like this eerily real animatronic Navi creature that I'm actually starting to doubt is a robot.
Article continues below advertisement
Seriously, look at the way this thing is moving about, because animatronics have gotten really friggin' good over the last few decades, apparently. These are the kind of animatronics I'm used to:
Article continues below advertisement
I know what you're thinking: how do you get access to the world of Pandora before the release date? Well, there are a few ways.
If you happen to be an annual ticket holder, then you get first dibs before everyone else. Check your email or spam folder and there should be an invite in your mailbox waiting for you. If not, get in contact and let them know you're an annual ticket holder. If you're not, then you can register and hopefully they'll put you "on the list." You can do that by following the link here.