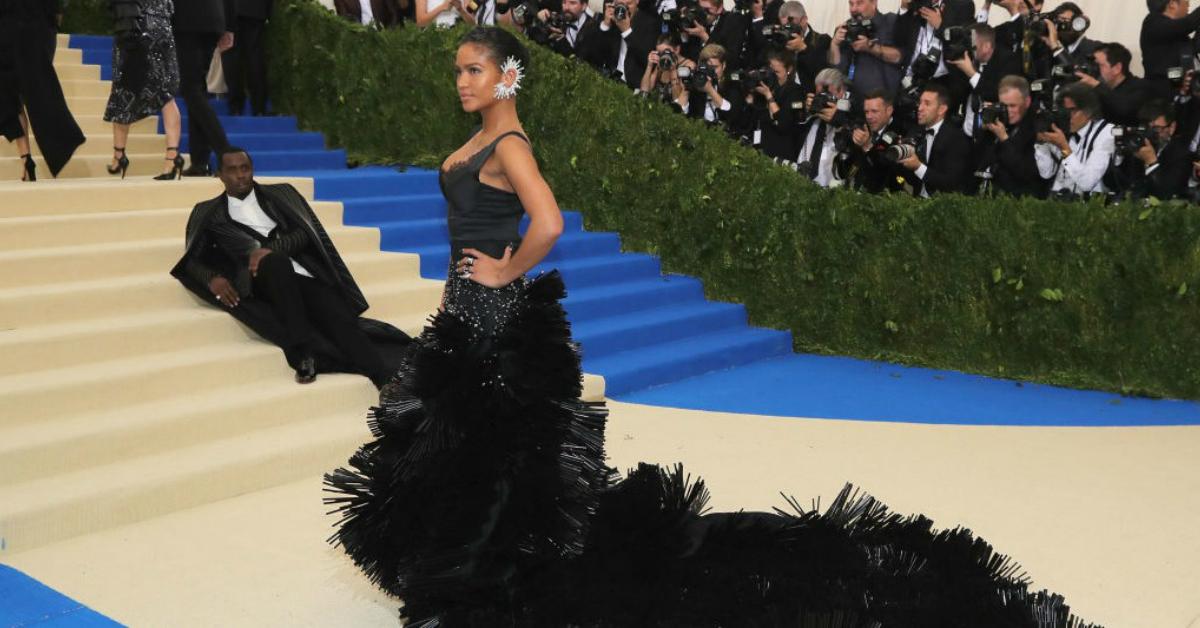 Diddy Lounges On The Stairs At The Met Gala, Becomes Instant Meme
By Mustafa Gatollari

Updated
I've never been to the Met Gala, and to be honest, I don't even know what it is outside of a super fancy event where celebrities get dressed up and have their pictures taken. Which pretty much seems like every hoity-toity event I'll never be invited to.
Which is a bit upsetting, but then I remember that I'm not really someone who photographs well, nor do I like standing and taking pictures all day, nor do I particularly like dressing up. So the entire thing sounds like a nightmare to me.
Which is why I can totally relate to what Diddy did on the carpet of the Met Gala.
The rapper and business mogul just chilled on the steps while Cassie was getting her photo taken.
And of course, people started turning it into a meme because they were in love with Diddy's nonchalance.
Diddy really handed us may's addition to the meme calendar on the first like rent was due

— Mári (@_ItsMarisWorld_) May 2, 2017
Diddy laying on the stairs at the met gala with his coat caped over his shoulders is a forever mood.

— Wizard Willy (@waled_atwa) May 2, 2017
Let's be real: Who wouldn't want to just sit on those stairs and chill? Looks pretty comfortable to me.
In a recent interview with The Evening Standard, journalist Charlotte Edwardes explains how P Diddy got involved in politics:
"Puff was for a long time a voice in US politics. In 2004 he ran the Vote or Die campaign, urging people, particularly from poor black neighbourhoods, to get out and vote in order to change their lives. Today he seems to be disillusioned with the establishment and instead, like his friend Jay Z, is attempting to affect change on a grass roots level. He has not had contact with Obama since he left office, he says, and has given up being a 'political junkie'. 'Galvanising people to vote isn't top of my priority list. Me doing something for politicians isn't a priority. Me opening up my own school in Harlem, that is; me starting a scholarship fund at my alma mater; giving black colleges that are losing funding a million dollars, those are my priorities.'"