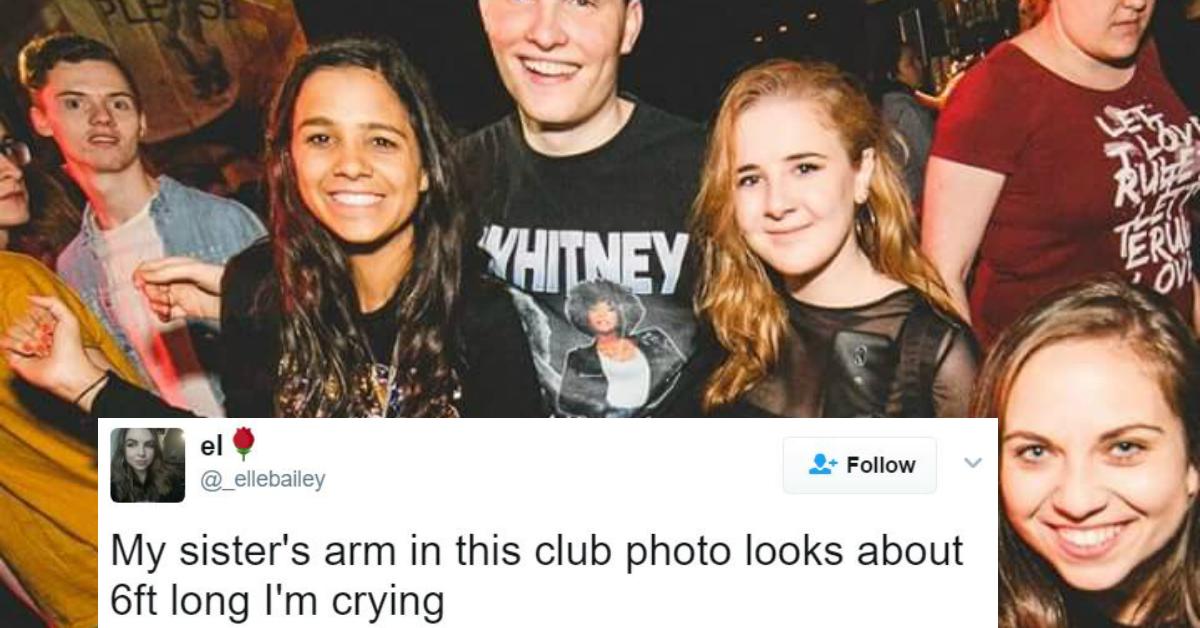 This Optical Illusion Of A Girl With An Insanely Large Arm Has Twitter Confused
By Mustafa Gatollari

Nov. 18 2019, Updated 2:30 p.m. ET
There are few things more awesome than a perfectly-timed photo that captures people doing something amazing. A diver as he's about to breach the water's surface. A boxer right as she lands that knock-out punch on an opponent. The look on your dog's face right when you drop a bunch of tennis balls on the ground - you get the idea.
Article continues below advertisement
But sometimes perfectly-timed photos don't just capture amazing moments; they yield some hilarious and baffling results.
Like optical illusions that leave us scratching our heads.
Article continues below advertisement