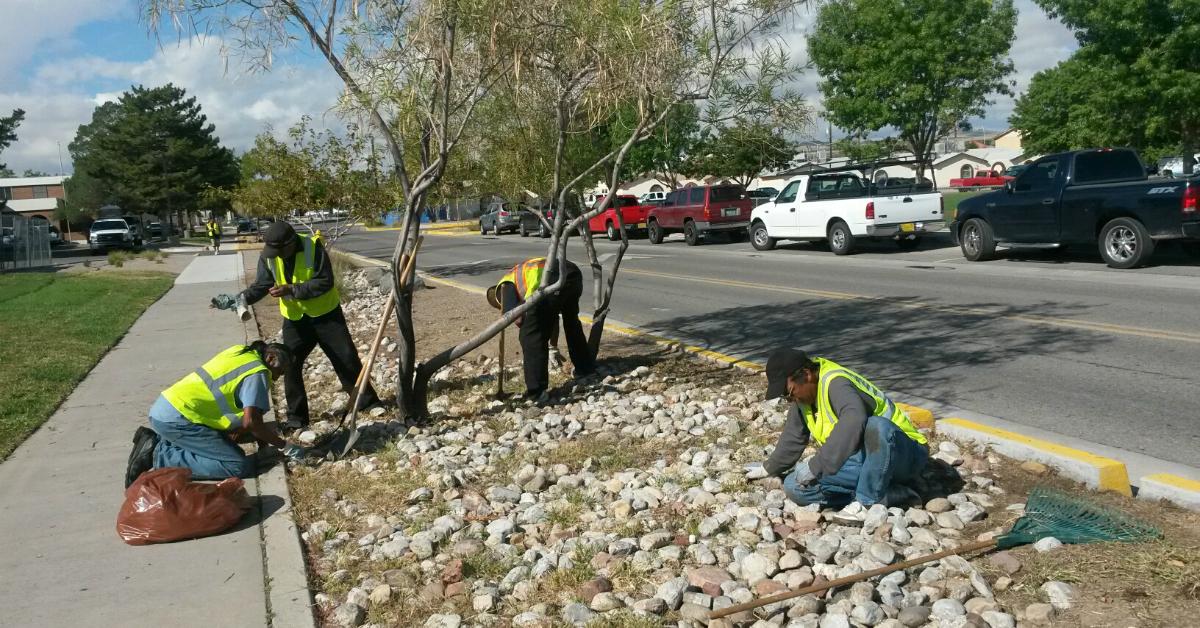 This City Is Putting Panhandlers To Work And The Response Has Been Tremendous
Since I went to college in Newark, and spend a lot of time in NYC, I'm very, very used to panhandlers and all the narratives they employ in trying to get money from you. There's the money for a train ticket to go to their mom's funeral. There's the war veteran. There's the guy who's just trying to get something to eat who suddenly isn't hungry when you offer them food, and so on.
Article continues below advertisement
I'm not saying that everyone who's begging doesn't actually need the money, or is necessarily a drug addict. I've tried getting clothes, shoes, and toiletries to people to help them try and get work, and I remember one kid I'd see in Port Authority who got a job at at Starbucks after I hooked him up with some interview clothes. I don't know what happened to him, but I was happy to learn that there are panhandlers out there who are willing to work.
And the latest initiative program created in Albuquerque, New Mexico is taking care of those who want to earn a day's wage without asking for a handout.
Article continues below advertisement
Mayor Richard Berry spearheaded the service that's now being offered four days a week that offers a variety of manual labor jobs to the city's homeless community.
Article continues below advertisement
The Better Way program is paying panhandlers $9 an hour, cash, with breaks for free lunch, to perform a variety of necessary functions in the city. Much of the work is basic clean-up or handy work.
The worker's labor is untaxed, and they are paid in cash, a process that Alan Armijo, director of constituent services for the Albuquerque's Mayor's office, believes in.
Article continues below advertisement
Since the initiative is funded through a nonprofit, the program can be liquid with its cash and can pick up panhandlers on the go and offer them payment immediately, which is a huge reason for the program's success, Armijo said. Other cities are showing interesting in launching similar programs, and Armijo hopes they follow Albuquerque's example of making it as seamless for the potential employees as possible.
Article continues below advertisement
"I caution people to not make it more complicated than it needs to be." - Tulsa World
The Better Way Program also gives the city's homeless community a chance to connect with social services workers.
Article continues below advertisement
In Albuquerque, employees are driven to the St. Martin's hospitality center to get paid, where social services workers are located. While there, they can ask about other programs they may qualify for but didn't know about.
Article continues below advertisement
Armijo says that the program isn't a cure-all for the city's homeless population, however.
Article continues below advertisement
"There are people out there that don't want to do this program. There are handicapped, elderly or people under the influence of drugs that can't work. Make sure that you let the public know this is just one component of trying to help people get into housing and get off the street."
He also encourages people to donate money to the United Way and other nonprofits that work toward helping the homeless instead of donating cash directly to panhandlers.
Article continues below advertisement
For example, Albuquerque residents have been happy with the results of employing the city's pandhandlers, donating over $60,000 to the nonprofit last year. Local businesses have actually been working with the program's workers to help them find permanent employment. The program's been so successful that Armijo is looking into enlisting a second van to drive around the city and do work around Albuquerque.
"We are looking at a second van. So many of those people want to work. They say, 'I don't want to be out on the street."