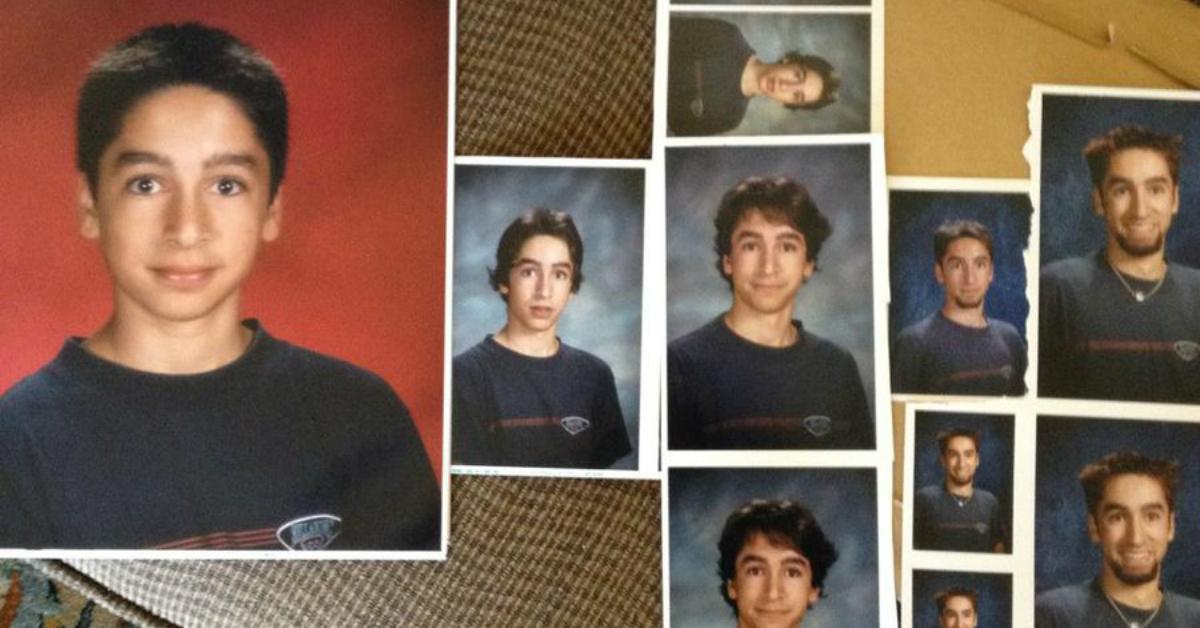 Guy Proves He Wore The Same Shirt For 7 Consecutive School Picture Days
By Mustafa Gatollari
Growing up, we all had a favorite outfit or shirt that was just our trademark. You couldn't really explain it, you just felt like "you" whenever you wore it.
The problem with that favorite piece of clothing is that it eventually got worn out. And as much as you wanted to hang onto it, you knew there was going to come a time, sooner than later, you'd have to retire the ratty thing.
However, some people are more careful than others with their clothing. Or maybe they decided that the record of their favorite t-shirt must live on by making some type of epic statement.
Like this guy who decided to wear the same shirt on picture day for seven years straight.
Twitter user Justin Taylor, aka @TheSmarmyBum, decided in the 7th grade that he would continue the habit of wearing the same Billabong shirt he wore the previous year. A tradition was born.
People were impressed by his forward thinking, even if his parents weren't at the time.
People started making similarities.
Others just thought it was a great running gag.
The best part? His shirt still fits after all these years.
Justin isn't the only one who's got yearbook photos with an epic back story.