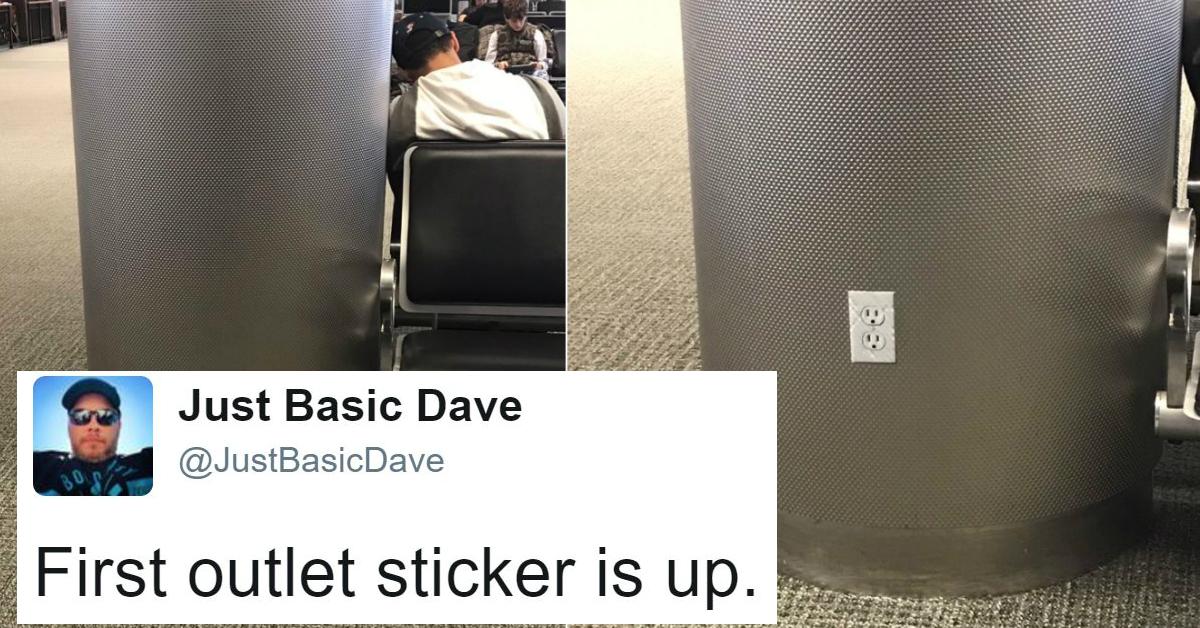 Guy Trolls Airport Travelers With Fake Outlets And People Are Not Amused
By Mustafa Gatollari

Nov. 13 2018, Updated 10:14 a.m. ET
There's nothing better than watching someone fall for a good prank, and they're always the best way to kill time. They've always said that a good prank arises when you probably have too much free time on your hands. That may be a good thing for people who enjoy watching them -- but for the victims...it could mean a lot of disappointment. 
Article continues below advertisement
And some of the best gags prey on our dependencies, as evil as that sounds.
Like people in airports who are desperately searching for power outlets to fuel their cell phone addiction, or make that ever-important phone call to a friend or family member. We've all been in a situation where we're at like 1% battery, just getting off our connecting flight with a short lay over -- we need to charge that phone as quick as possible. But sadly at some airports, outlets are a huge commodity and finding one can be an extreme challenge. Needless to say if you were to finally figure out where one is and find out it's a sticker...you'd probably be a little heart broken too.
Article continues below advertisement