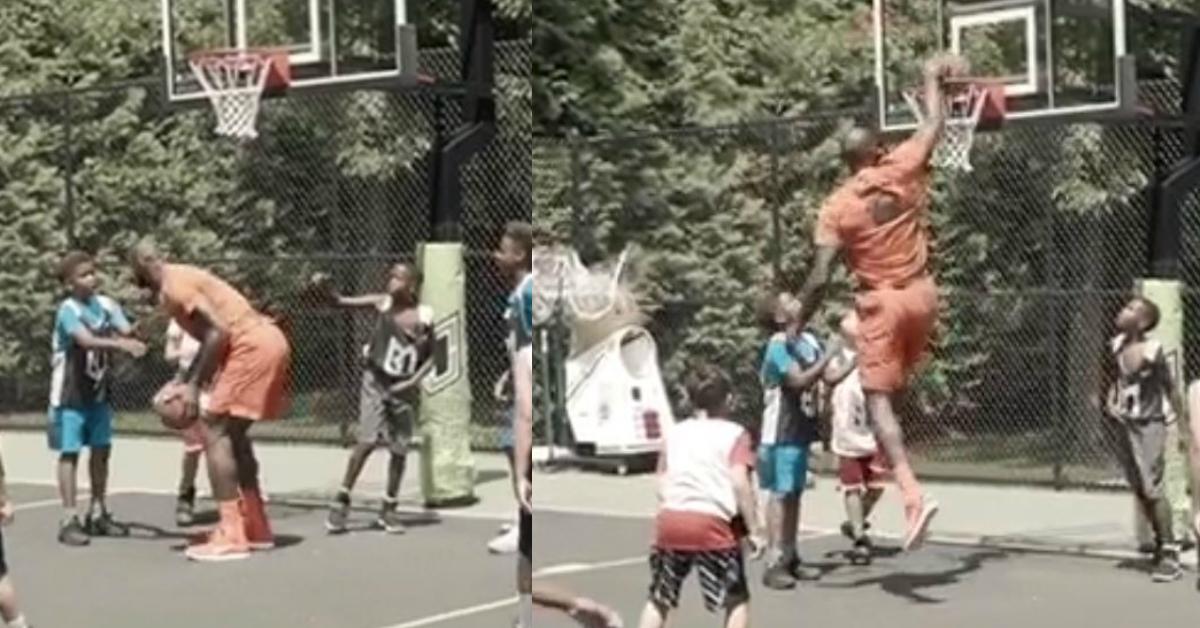 LeBron James Played Against Kids At A Birthday Party And Showed No Mercy
By Mustafa Gatollari

Updated
From the looks of social media, LeBron James is taking his NBA Finals loss pretty well. And by well, I mean he's getting back in the gym immediately, shaving his head, and going full-on serious ball-is-life mode.
It seems that his off-the-court intensity is already translating to his off-season games as well, and no pick-up game is safe from the King.
Just ask these kids at LeBron's son Bryce's 10th birthday party who learned a little lesson that you're not going to get a free win in life, even if you're playing your dad. LeBron didn't go easy on his ten-year-old son and his friends when they decided to hit the court for some ball. He wanted them to learn the hard way about winning.
Every game they played, from water balloons to tossing around a football - these kids were getting wrecked.
Some people are attributing it to his fully shaved head.
Others just felt for the children.
But mostly, seeing how happy LeBron was absolutely crushing the competition brought joy to people's hearts.
There were apt comparisons made to the famous Peyton Manning SNL skit about a pick up game of football.
LeBron was pretty much dad goals out there playing with his kids and just having a good time. It's definitely a day not many of these kids will forget.
In all seriousness, he is.
I mean how else are these kids going to lean that life doesn't go easy on them? It's better to learn to take your loses from one of the best NBA players to ever grace the basketball court at least. He's definitely showing them the hard way that winning in basketball isn't give, it's earned.
Greatness never takes a day off.