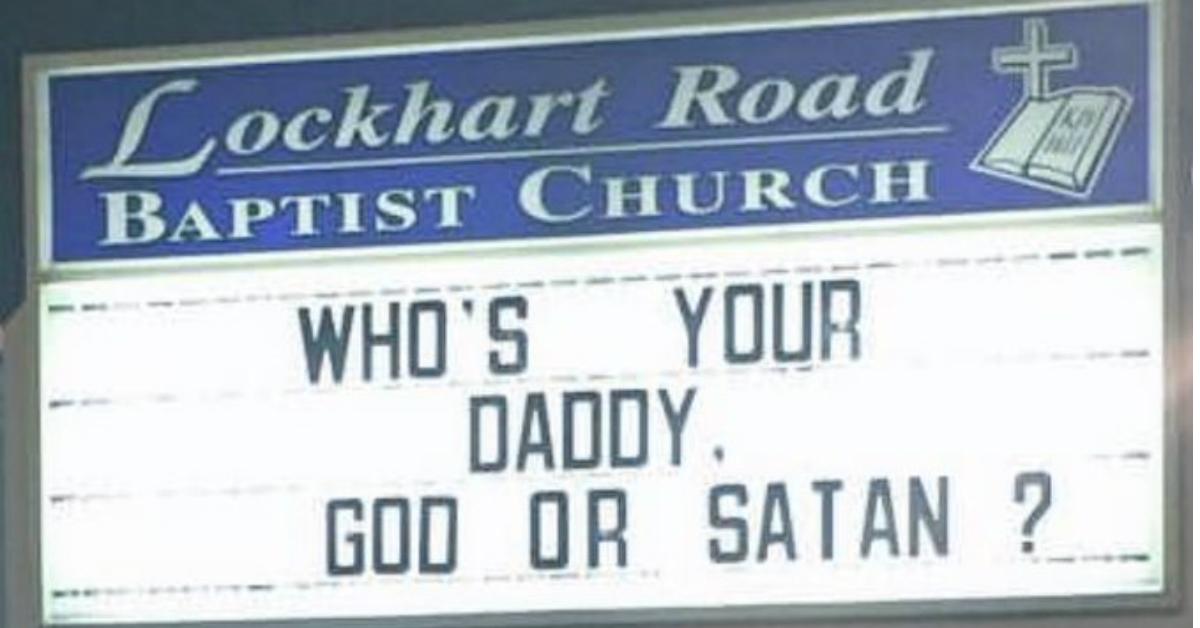 19 Signs So Funny They Actually Make You Want To Go To Church
By Mustafa Gatollari

Nov. 18 2019, Updated 2:31 p.m. ET
There are few places that do somber and solemn better than a church.
Article continues below advertisement
The problem is, all that solemnity can be a bit of a downer after a while, which won't really bring in the crowds. And even though churches aren't supposed to be for-profit ventures, when you have low attendance, it looks kinda bad. Plus, there won't be as many people throwing change in that collection plate.
The question is: how do you bring people in? You could start a Christian rock-band, if you're into that sort of thing. Or you could come up with some hilarious church signs, like these holy folks did.
Article continues below advertisement