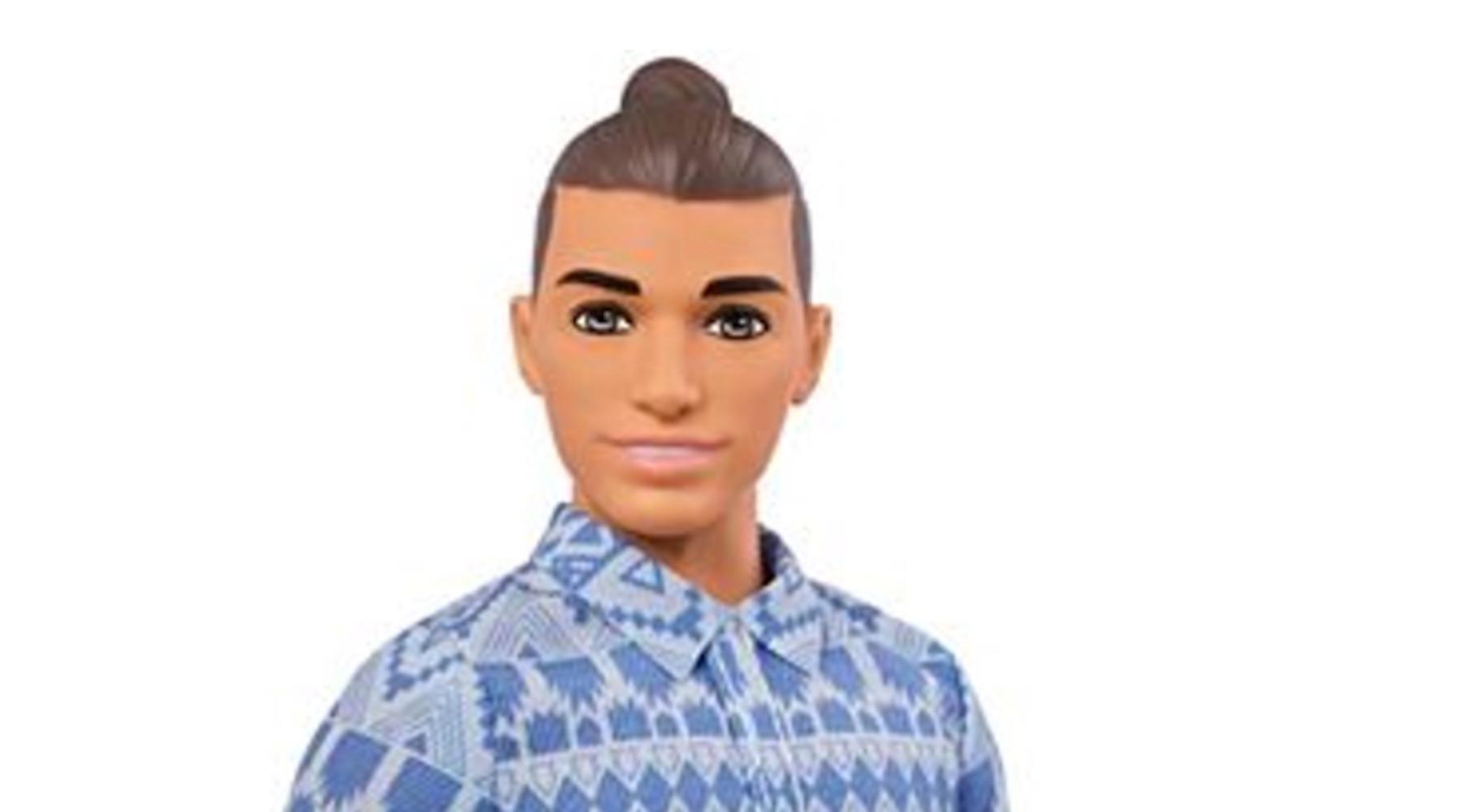 Mattel Releases Ken Doll With 'Man Bun' And The Internet Can't Handle It
By Aimee Lutkin

Updated
Mattel is trying to get with the times, which means their Barbie doll line has got to change. They've already made some strides by giving us some female dolls with proportions an actual human might have, which is dope. Now it's time for Ken to get a make over in the name of diversity. 
People reports that the new line of Ken dolls will have "have three body types—slim, broad and original. In addition, the dolls will feature seven skin tones, eight hair colors, nine hairstyles, and chic, modern fashion looks unlike any other Ken dolls you've seen before."
That's certainly proved true:
Many people are here for the diversity initiative, because they want their kids to be able to play with dolls that look like them, instead of ultra-white Yacht-ready Ken:
But most people are focusing on one Ken doll in particular. The one sporting a man bun:
Everyone has really latched onto what Man Bun Ken looks like. Does he just remind us all of our worst exes, or something?
The new "Man Bun" Ken doll comes with shirt, shoes, and keys to Barbie's car that he's driving until he "gets back on his feet again." pic.twitter.com/gYmXwR9WEc

— Benjamin Siemon (@BenjaminJS) June 20, 2017
there is a new man bun ken doll and i guarantee you his name is chad and he comes equipped with sperrys and for sure his father is a lawyer pic.twitter.com/d8qQWzYnny

— Chloe Isaak (@cloisaak) June 20, 2017
I need a man bun Ken to use as a Vodoo doll to get rid of man buns FOREVER #TheNine

— ladylauraanne (@ladylauraanne) June 20, 2017
I think we have collectively written Man Bun Ken doll's backstory: he's cute, but you don't want to let him move in with you.
The Mattel website reads:
"Introducing the New Crew! Our latest Barbie and Ken Fashionistas feature even more skin tones, eye colors, hairstyles, and fashions! And now Ken comes in 3 body types: broad, slim, and original for the ultimate storytelling experience."
They describe their "next gen" Ken doll as:
"Our latest Fashionistas line features 15 new Ken dolls available in 3 body types: broad, slim, and original. With more looks than ever before - including a man bun, cornrows, and freckles - this new crew will provide endless storytelling possibilities!"