Armpit Tattoos Are The Latest Ink Trend To Flood Instagram
The new tattoo trend of getting intricate arm pit tattoos is taking over Instagram as people share their ink.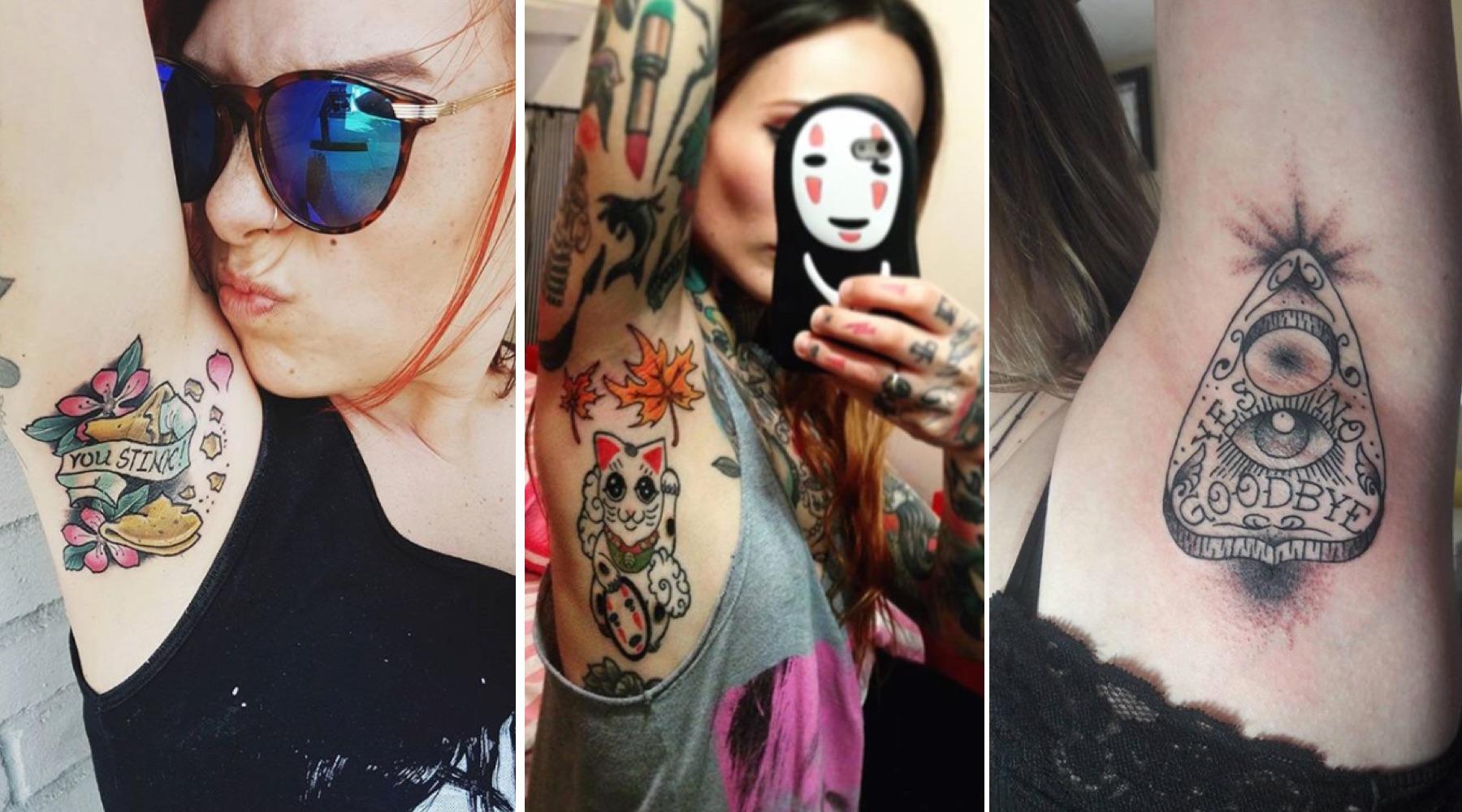 Thinking about getting a tattoo? Don't just dip your toe in the water; jump in pits deep with a trendy armpit tattoo. People everywhere are inking themselves up on one of the most sensitive areas of the human body that is not NSFW. It looks pretty cool, but it does make me wonder—who gets to see these? They're probably the perfect discrete tattoo if you're trying to hide it from Mom and Dad but just don't go to the beach with them cause they'll likely see it right away. Still it's pretty cool how creative some of these can be.
Article continues below advertisement
The pictures on Instagram under the hashtag #armpittattoo are a beautiful museum of all the secret pictures people want to carry in their pits. Though some are very intriguing, it only seems worthwhile to do if you either need to desperately hide that you have a tattoo or you have a job where people are always looking there. Heck if you ever get tired of it maybe just grow out your hair to hide it. The potentially is endless. Maybe even as a professional basketball player? But check them out for yourself and decide if you'd let someone stick a needle into your tickle zone, but be warned, we're going to guess these are pretty painful:
Article continues below advertisement
Article continues below advertisement
Article continues below advertisement
Article continues below advertisement
The real secret here is that armpit tattoos aren't a brand new thing. Like all trends, they're a repeat of something an older generation already covered and have been living with for a very long time. Funny how old trends become new again:
But it's still cool. Would you ever try it? Definitely looks painful but seems to be a fun and easy way to have a creative tattoo you can hide if you need to.