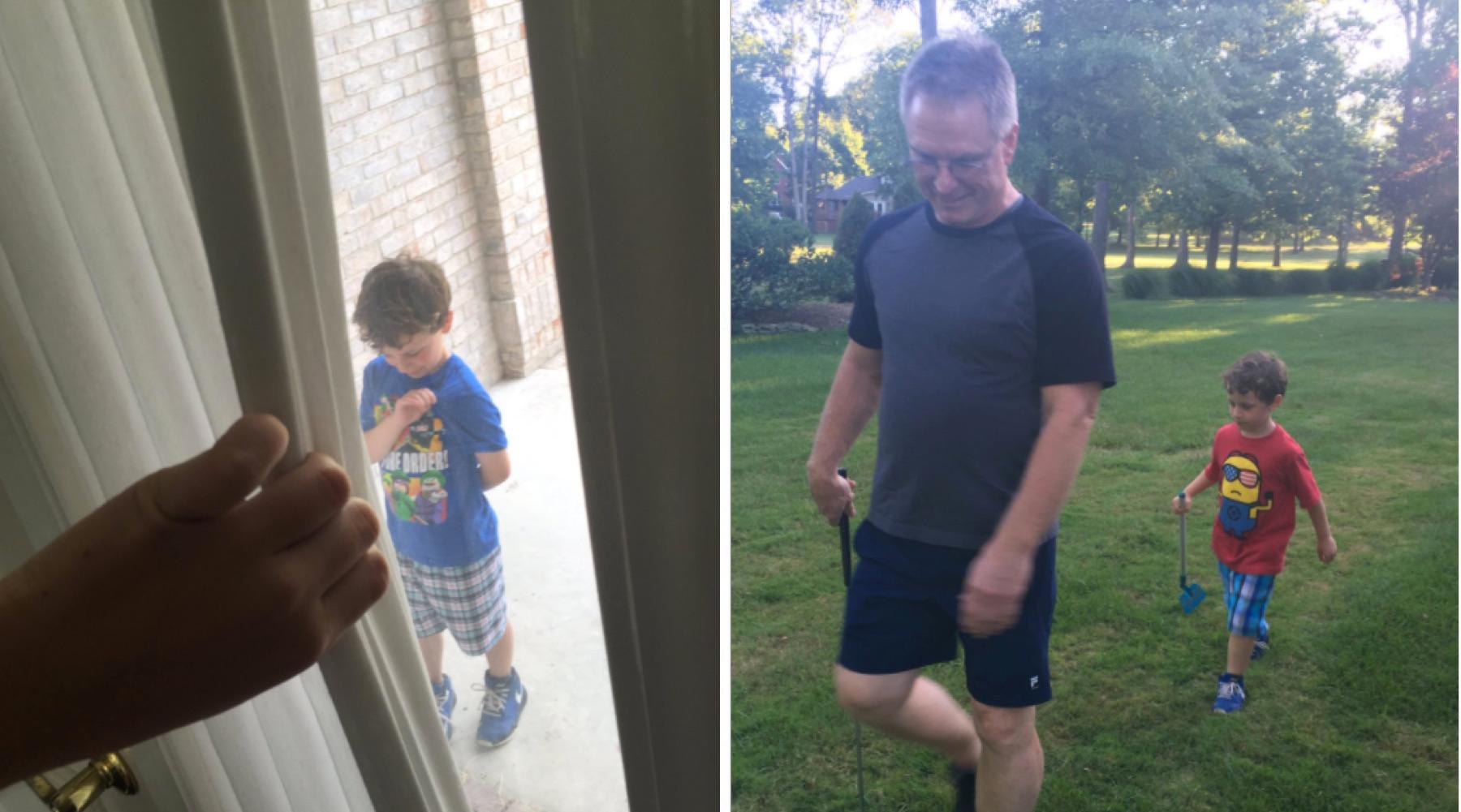 Neighbor Steps Up To Do 'Dad Stuff' While Boy's Father Is Stationed Overseas
By Aimee Lutkin

Nov. 18 2019, Updated 2:21 p.m. ET
The Internet is sobbing over the simple story told in a tweet by a girl named Molly Cravens. Her dad, Dean Cravens, has taken their next door neighbor Brian, who is only five, under his wing while his dad is stationed in Syria with the Air Force. On Father's Day, Molly shared some pictures of Brian coming over to ask if he could hang out with Dean and do all the boring stuff we associate with dads, like mowing the lawn. It's adorable:
Article continues below advertisement
This is our little neighbor. His dad is deployed in Syria and everyday he comes to the door asking to work with our dad. Appreciate today💓 pic.twitter.com/RdAHwh2Thm

— Molly Elizabeth (@Molly_Cravens17) June 18, 2017
Brian's mom, Barbara Kelly, told BuzzFeed News that she's grateful Dean is so good with Brian, and that he's even told her he wants to be a "lawnmower man" when he grows up. Presumably he doesn't mean the titular character from the 1992 horror film The Lawnmower Man. 
It looks like they do actual yard work together:
Article continues below advertisement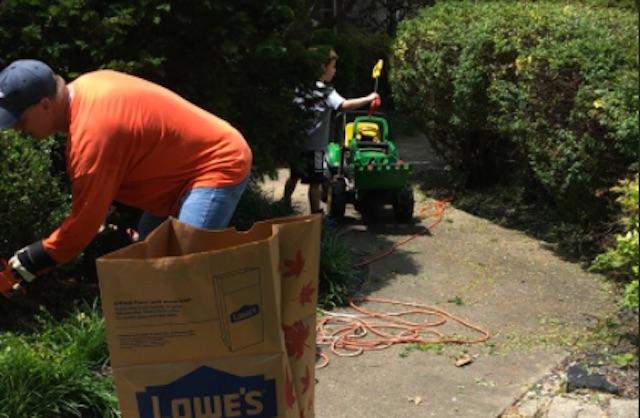 "Everywhere [Cravens] turns around there's Brian," said Kelly. "They just developed a friendship and bond." And Molly says she's not jealous and didn't resent the time Dean spent with Brian on Father's Day.
"The fact that he started to cling on to my dad is just the sweetest thing," she said. "We love having Brian around and love seeing how happy they make each other."
Basically everyone is sobbing at their desks over these two:
Article continues below advertisement
Article continues below advertisement
this warms my heart so much

— julie elaine (@JulieKoharik) June 18, 2017
Omg the picture of him at the door 😭❤️ love this!!

— April (@Chi_towngirl80) June 21, 2017
How can you not cry when you see a kid getting the support he needs? And he's so darn cute, too? It takes a village.