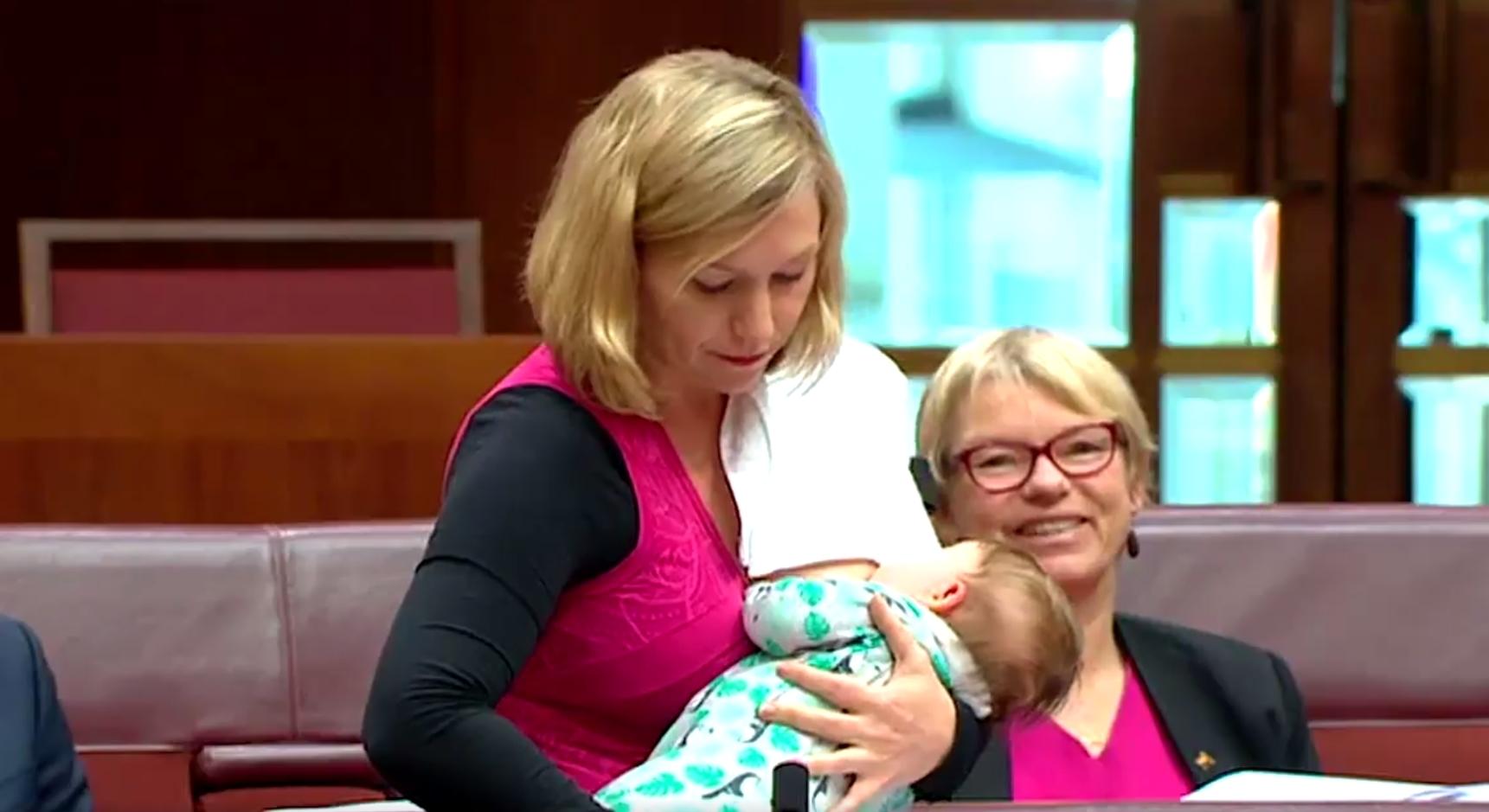 Australian Senator Passes Motion While Breastfeeding And People Love It
Breastfeeding has been a pretty big topic for debate in recent years. Thankfully, more and more companies and public places are accommodating women who might need a private quarter to breastfeed their child. More and more workplaces are being flexible for breastfeeding as well. It is great to see everyone come around and understand that this is an important part of life and women returning to the workplace after having a child. It is definitely a big step for everyone and we hope to see the trend continue. It is not really that we need laws around it either, it really comes down to simple adoption by places and companies and it should not have to be mandated. In fact, not only do we not necessarily need a law, it seems some lawmakers themselves are showing us first hand how we can do it.
Back in May, Australian senator Larissa Waters of the Greens Party made history after she became the first senator to breastfeed her child in Federal Parliament. Waters made headlines when she arrived back at Parliament after a brief maternity leave with her baby daughter, Alia, in her arms.
Article continues below advertisement
And now, Waters has made history again after she moved a motion while breastfeeding her child. Waters just happened to be in the middle of breastfeeding her daughter when she was called upon to pass a senate motion on black lung disease among coal workers. And because moms are the experts when it comes to multitasking, it didn't even phase her.
Article continues below advertisement
Waters took to Twitter after the video went viral, joking that Alia moved her own motion just before hers.
Article continues below advertisement
She also responded to a piece of criticism.
Article continues below advertisement
Though there was much more praise for the senator on social media.
Article continues below advertisement
Article continues below advertisement