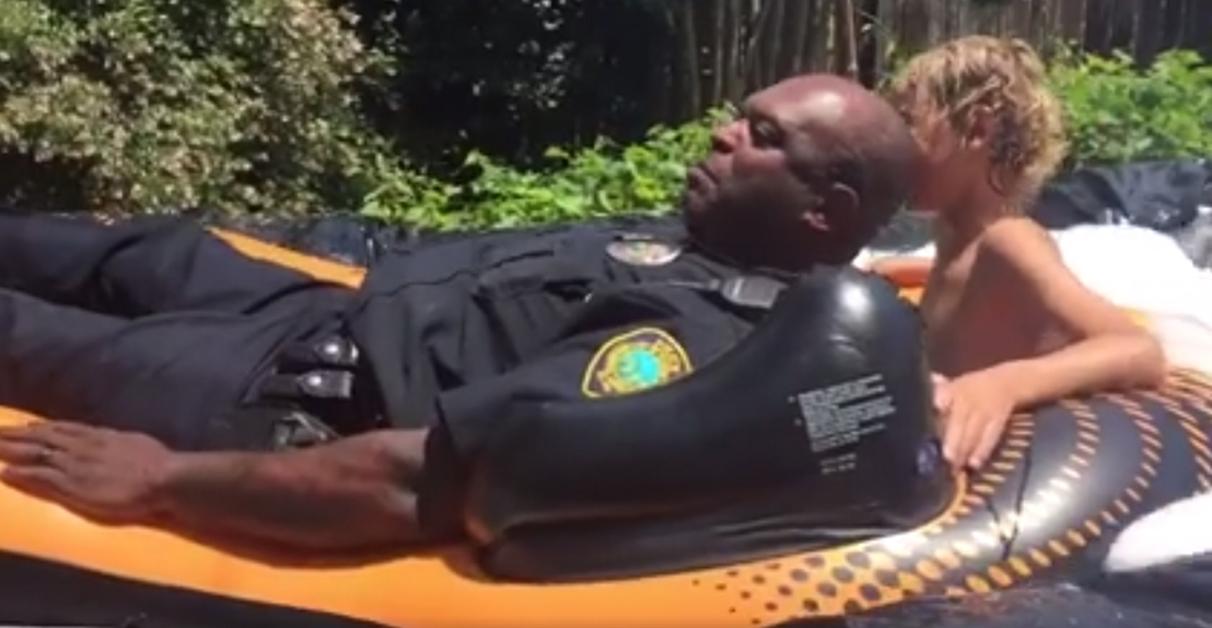 Cops Called To Shut Down 4th Of July Slip-And-Slide End Up Joining In
The police can sometimes get a bad rap. There are definitely some bad apples out there and we know full well some of the horrifying reports of police brutality, but its unfortunate that it makes you forget about the great ones who are protecting everyones way of life. Being able to go to sleep at night knowing you are safe is something that we can take for granted. Its always nice to see the police in a positive light.
While you were eating a disgusting amount of food yesterday, police officers and other essential staff were hard at work. And by the looks of it, they were called to some pretty stupid complaints. In Asheville, North Carolina, two police officers were sent to a complaint about a giant slip-and-slide that had been set up for a Fourth of July block party.
Article continues below advertisement
Resident Katlen Joyce Smith explained that a dad had set up the slide to combat the heat, and a neighbor told police that it was blocking the road. But when Officer Carrie Lee and Joe Jones arrived, they decided to join in.
"When the police came, they quickly realized that wasn't the case and asked if they could take a turn," Smith said.
Article continues below advertisement
"We looked at it and determined it wasn't really an issue," Officer Lee said. "So the first thing I said, I said I'm not here to break up your fun."
Article continues below advertisement
Officer Jones was reluctant at first, but ended up having fun.
"I thought I was going to be able to get out of it, because I'm too big to fit in a trash bag," he said. "But then when the kids pulled out this big raft ... I had no choice."
Article continues below advertisement
"I still can't handle the amazing-mess of it all," Smith wrote on Facebook. "I hope the neighbor who called them saw it all go down!!"