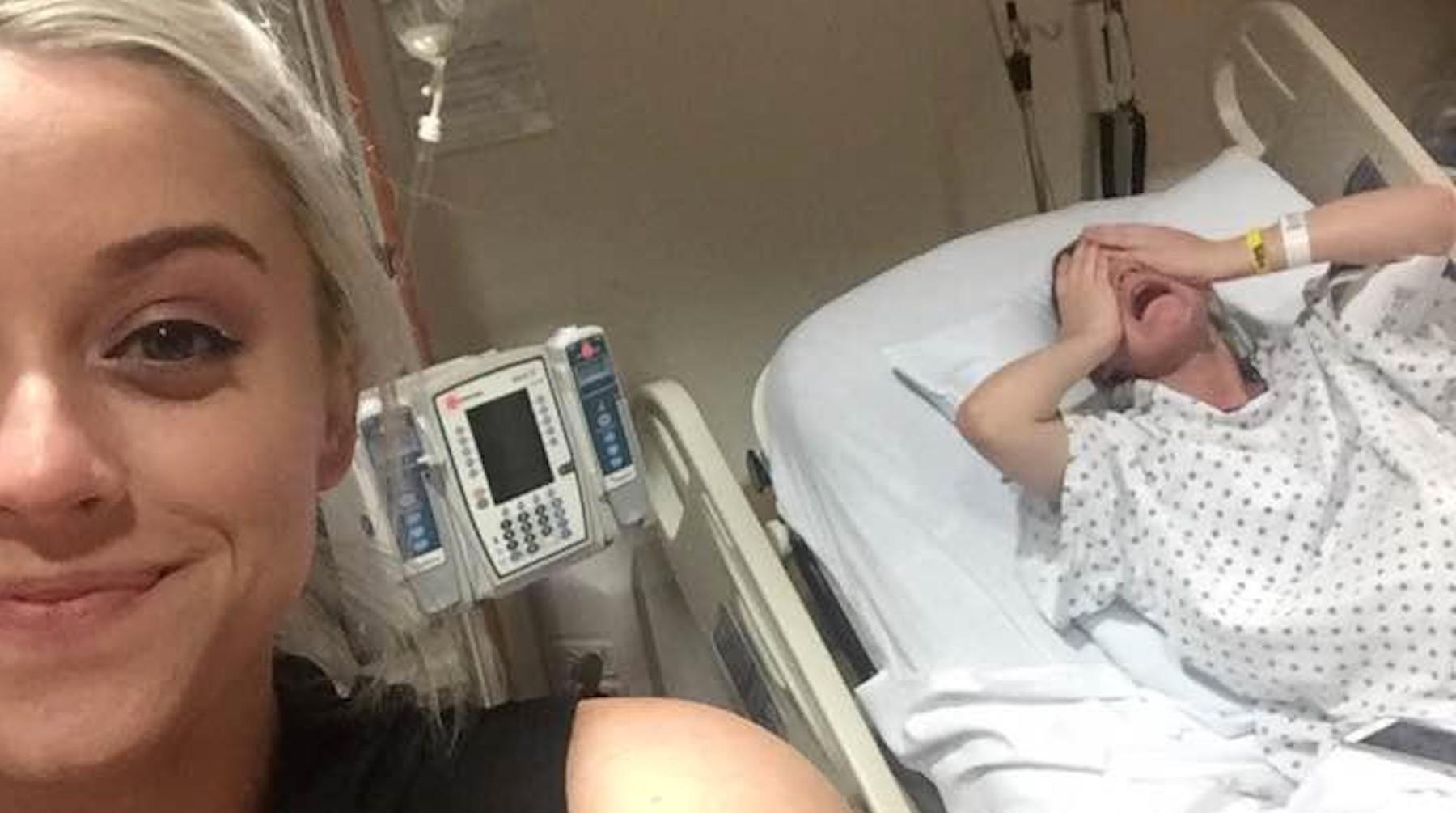 This Woman Took A Selfie While Her Sister Was In Labor In The Background
By Aimee Lutkin
Birthing a baby looks excruciating, and from everything I've heard, it also feels excruciating. I think I'd want to throttle everyone in the room, particularly if they did what new aunt Kat Armendariz did, when she posted a selfie of herself with her sister, Kimberly, in labor in the bed behind her. It quickly went viral, probably because their expressions are in such perfect opposition to each other. This also pretty much sums up the roles that mothers and fathers play in the birthing process. You have the father and other members of the family just anxiously awaiting the little bundle of joy to come out and you have the mother pushing for dear life to end the process and have it all be over with so she can start loving her little one.
Kat told Mashable that it's not as bad as it looks:
"She wasn't in too much pain at first, so she thought it was pretty funny. I told her I was going to do it, she just started the oxytocin and the labor pains began almost instantly. She started to feel it and right when she was like, 'Oh my god I can't take this,' I took the photo."
Kat's also a mom, so she knows what Kimberly was going through and still thought the picture was appropriate:
Lots of people in the comments are trashing Kat, but she told Mashable that her sister found the moment funny, too. And it's not just women who take selfies while other women are in labor! Check out these guys:
And Distractify's very own Mustafa Gatollari, whose wife has the patience of a saint:
Though some women do snap a pic of themselves:
Labor is long and painful. You should at least get to enjoy your notifications during the process.