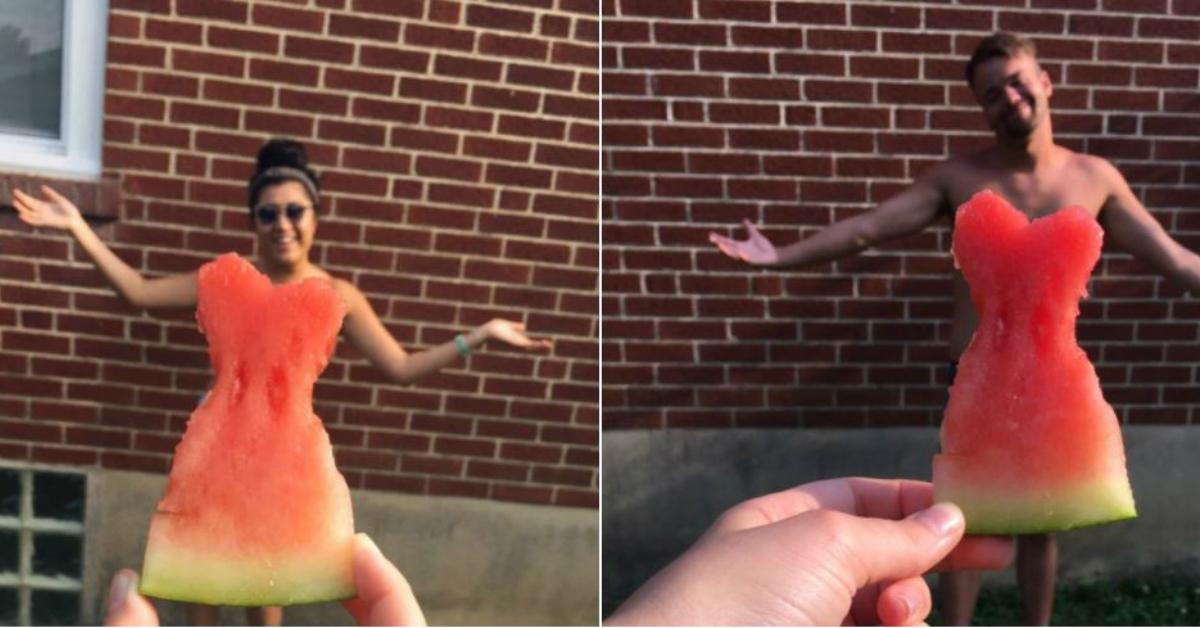 These Watermelon Dresses Are The Juiciest Clothing Trend For This Summer
By Mustafa Gatollari

Updated
Whenever I watch old movies and see people walking around in wool suits, I just think that they must've been so sweaty and uncomfortable all the time.  And we can always appreciate a nice trend every now and again.  Sometimes people are wearing some crazy uncomfortable stuff because man, are they cool doing it.  Sometimes you just have to give up comfort for the sake of being cool.  Everyone understands this, its not that you have total disregard for your well being, its just that fitting in and earning praise is just too satisfying and it takes away from the fact that you just put yourself through a lot of misery just to make it happen.  
Which is why when summer rolls around, I appreciate a clothing item made out of some breathable material. Maxi dresses are pretty good, light cotton blend shirts, or even those old-school mesh gym shorts - anything that lets you breathe. Couple that with some chilled summertime snacks, like pineapples, mango slices, or watermelon, and you've got the perfect way to beat the heat.
Which is probably why these people decided to make these cute watermelon dresses.
OK so they're not full-sized dresses made out of watermelons, but they're perfect for summer-themed Instagram shots.
I don't even have ovaries and they're exploding right now, looking at this cute lil sucker.
Some people kept it simple.
While others employed the use of some fancier designs.
Some even looked like Renaissance paintings.
Wait, there's a national watermelon board?!
Even some celebs got in on the action.
If only we could make all of our clothes just by eating food.
If that were the case, I'd be the most fashionable dude on the block.