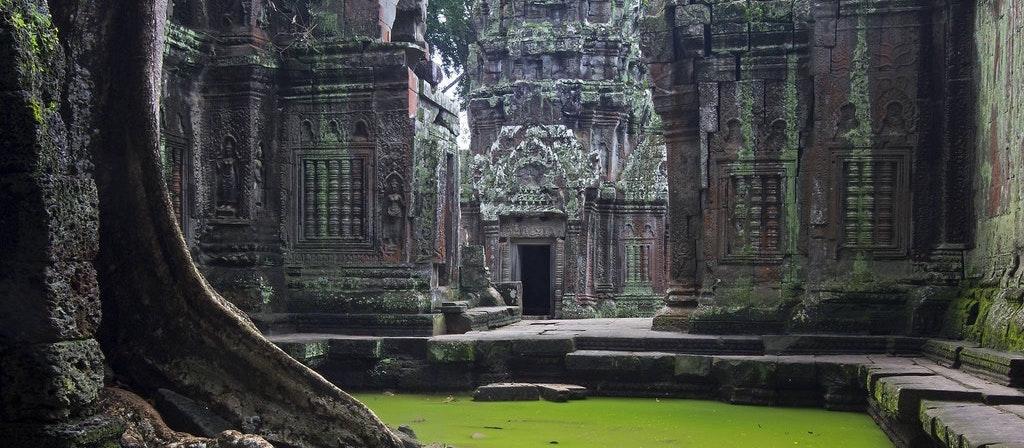 35 Creepy Abandoned Places That Are Straight Out Of A Horror Movie
By Zachary Brenner
About an hour away from where I grew up, there is an abandoned insane asylum. From what I understand, it was once one of the largest asylums in New York state before it was shut down due to lack of funding in the 1980's.
I really want to go inside and check it out. A lot of people think that's a dumb idea, but as far as I'm concerned, the worst thing that could happen is that a ghost is there and he'd murder me. Honestly, I'm fine with all of that. Can you think of a more exciting way to die?
Unfortunately, I can't seem to figure out how to get inside. The door is locked and that seems like an unsolvable problem. So for now, I'll just settle for looking at photographs of these other creepy abandoned places.
1. These stairs used to go somewhere.
3. Is underground fire just a fancy way of saying Hell?
5. Sorry, but your flight has been delayed forever.
6. Like something out of a creepy children's book.
8. The plants destroyed our homes.
10. What do you think the odds are that someone is trapped down there?
11. Where did your stern go?
13. Is this from a video game?
14. Think this baby can still fly?
15. This computer is filled with bugs.
16. Yeah, I believe a witch lives there.
17. Looks just as clean as it did then.
18. Who knew Atlantis was in China?
21. Support your local bowling alley, guys.
22. Nothing weird about this.
23. Last known location of those teenagers.
24. Wow. Traffic must have been pretty bad, huh?
26. They had a great going out of business sale.
27. This seems like it was a poorly run hospital.
28. Nope! Nothing spooky about this.
29. Well, no wonder it crashed. Just look at it!
30. I heard there is a creepy little girl in there.
32. Looks like the X-Men Mansion after it was destroyed.
34. Who wants to go in first?
35. Look at all that red and green.