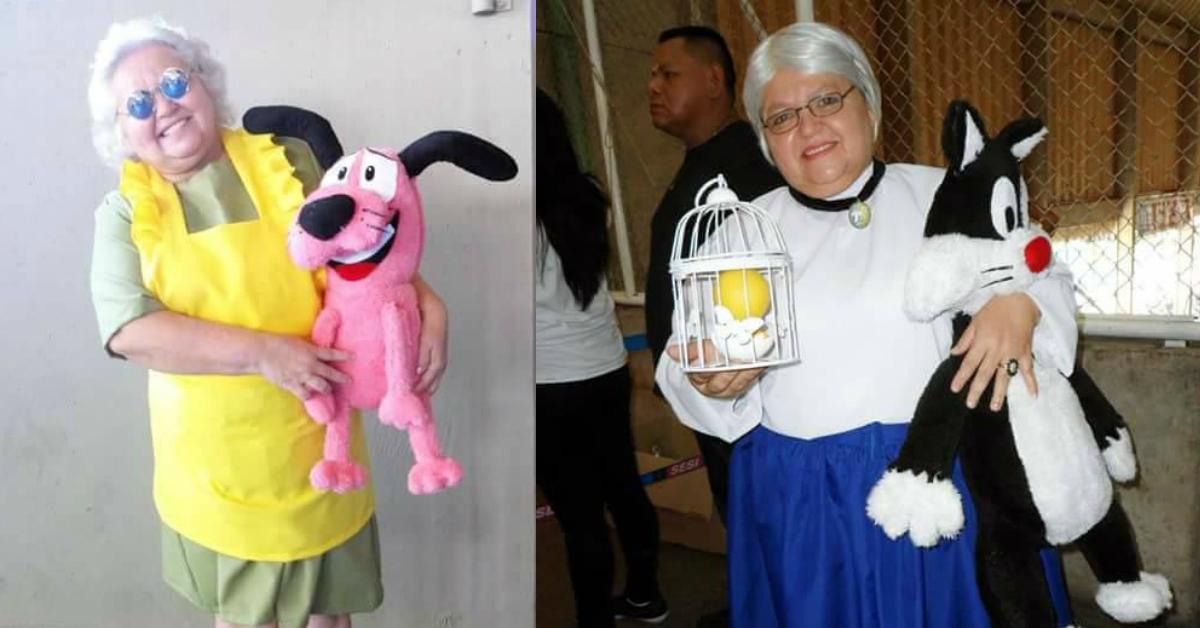 This Mom's Cosplay Skills Are Raising The Bar For Your Next Convention
By Mustafa Gatollari

Updated
When you think of cosplay, the dominant image in your mind is probably a packed convention center filled with young men and women dressed up as their favorite comic book, movie, and cartoon characters.
I've never cosplayed before, but even I know it's generally regarded as a young person's wheelhouse.
Which is probably why people are so smitten with this Brazilian woman's crazy good cosplay game.
She calls herself Tia Sol (Auntie Sol) and she pretty much crushes every cosplay she touches, like this Moana grannie one above. Just scroll through that Facebook slide show and tell me she didn't nail it.
She's also got a lock on classic cartoon characters. The way she casts herself for these cosplays, plus her attention to detail, really comes together. Here she is pulling off a picture-perfect Looney Tunes Grandma.
Anyone remember Courage the Cowardly Dog? Yeah, she killed it.
Rita Repulsa, from Power Rangers? Yeah, she slayed it.
In an interview with BuzzFeed, Sol says that she got into cosplaying when she first accompanied her daughter to conventions and meet-ups three years ago.
Since then, she's gotten really into the events, not missing a single one in her city. The only thing keeping her from traveling to some of the bigger cosplay events is the price of long distance travel.
Sol's become a bit of a legend among her fellow cosplayers and says that she's made a ton of new friends thanks to their shared love for nerdy dress-up.
She also crafts all of her own costumes herself, finding pieces online and putting them together. The results speak for themselves.
"love, have fun and enjoy life because we don't know when we'll be leaving it behind. When the time comes, I can tell you that I've done everything that I've wanted to." 
I mean, if that isn't downright magical, I don't know what is.