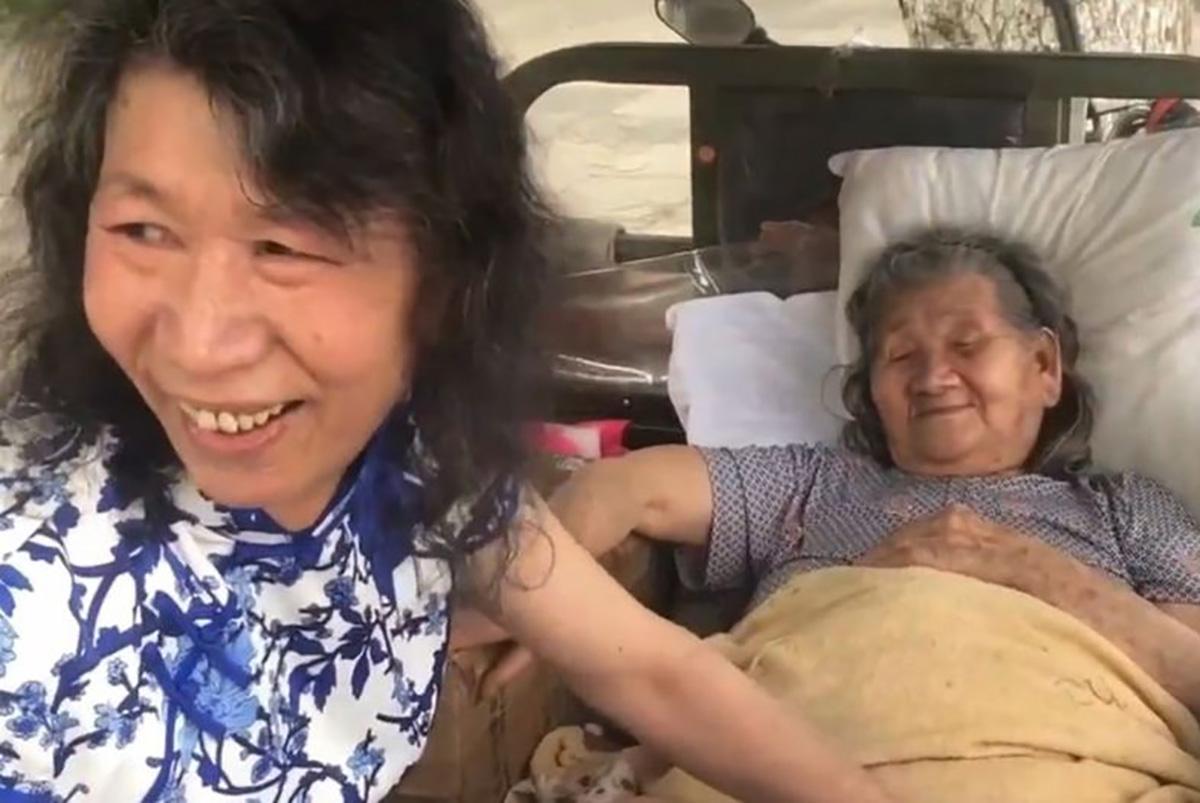 Man Dresses As Dead Sister For 20 Years To Comfort Ill Mother
Respect towards parents and elders is a key value in Chinese society. So it's no surprise that a video detailing the life of a man who has been dressing as a woman for 20 years "to help his mentally ill mum cope with the death of his sister" is going viral in the country.
Article continues below advertisement
The unnamed man from Guilin in the Guangxi region told China's Pear Video that he started dressing as his sister when his mom showed signs of mental illness following the death of her daughter. A friend suggested that his mother might improve if she was able to see her daughter again, so the son dressed as her. He claims that his mother was immediately convinced, adding: "She was so happy, so I kept doing it. I've basically been living as a woman ever since. I don't own any men's clothing."
In the video, the mother says: "She is my daughter. When my other daughter died she became my daughter." When asked if he's afraid of being ridiculed for dressing as a woman, the man replies: "Why would I be afraid of people laughing at me?"
Article continues below advertisement
According to the BBC, the video has gone viral on Chinese social media website Weibo. Thousands of people have replied to the video using the hashtag #HePosedAsHisDeadSisterFor20Years.
Article continues below advertisement
Many commenters praised the man according to translations by BBC, with one saying:
"To make his mother happy, he dressed as a woman for 20 years. It doesn't matter how you view this, you have to praise this man for his filial piety!"
Article continues below advertisement
"This is a real man," and "I think he looks pretty as a woman."
Others were more critical. One commenter suggested the "mother has been successful in controlling her son." While another asked "is this filial piety or is he looking for an excuse to be a transvestite?"