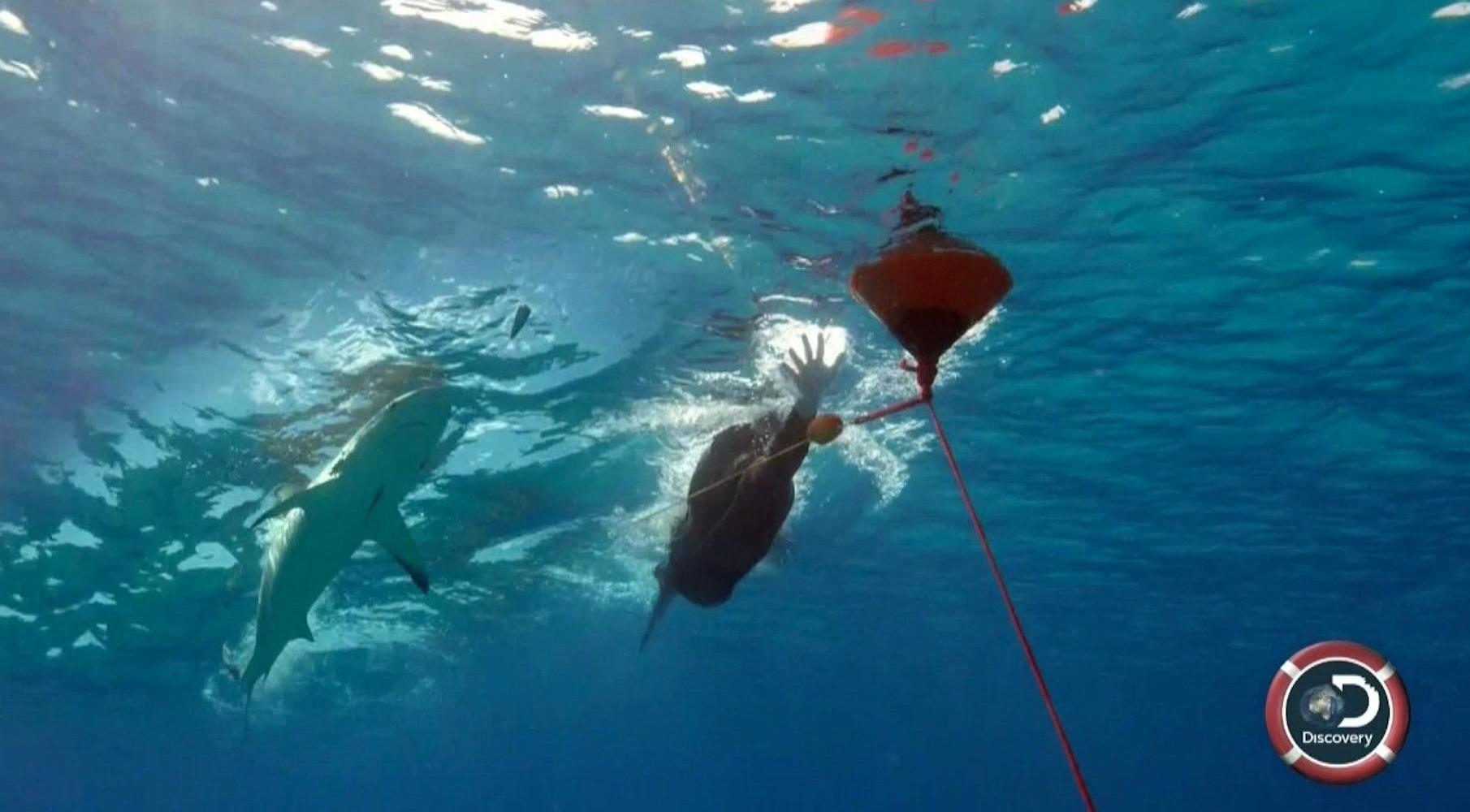 The Internet Is Mad Because Michael Phelps Didn't Really Race A Shark
People are mad that Michael Phelps did not actually race against a shark
It's Shark Week! This year's programming included a special called Phelps vs. Shark: Great Gold vs. Great White, according to The Hollywood Reporter. The premise of the show was that Michael Phelps would race a great white shark. The idea of the race seemed as absurd as it sounded right when it got announced. Obviously Phelps had no chance against a shark, its just humanly not possible, even for the greatest Olympian ever. I think it would have been more entertaining to have Phelps get a really long head start, and then have the shark chase after him before he could swim to safety. Now that has some serious possibilities for entertainment! I think we would see what Phelps top speed would be when he would be swimming for his life. Regardless, people were pretty excited about the idea of this race, and some people had some really high expectations.
What viewers saw, however, was a little different:
Article continues below advertisement
Did you notice the change between what was promised and what was delivered? Producers apparently created a bait line to lure a great white into traveling 50 meters. Then Phelps, at a separate time, swam the same distance. He was wearing a monofin during the experiment to begin to put him on the same level as the shark, but he still lost to the great white by about three seconds. Phelps can out swim a hammerhead, but big deal. Everyone who tuned into Shark Week to watch Phelps literally race against a shark were pretty disappointed that they weren't doing it side by side:
Article continues below advertisement
Article continues below advertisement
Article continues below advertisement
I get it. The stress of a race is knowing your competitors are flanking you. If one of those competitors is a very hungry predator, it would probably give you some motivation!