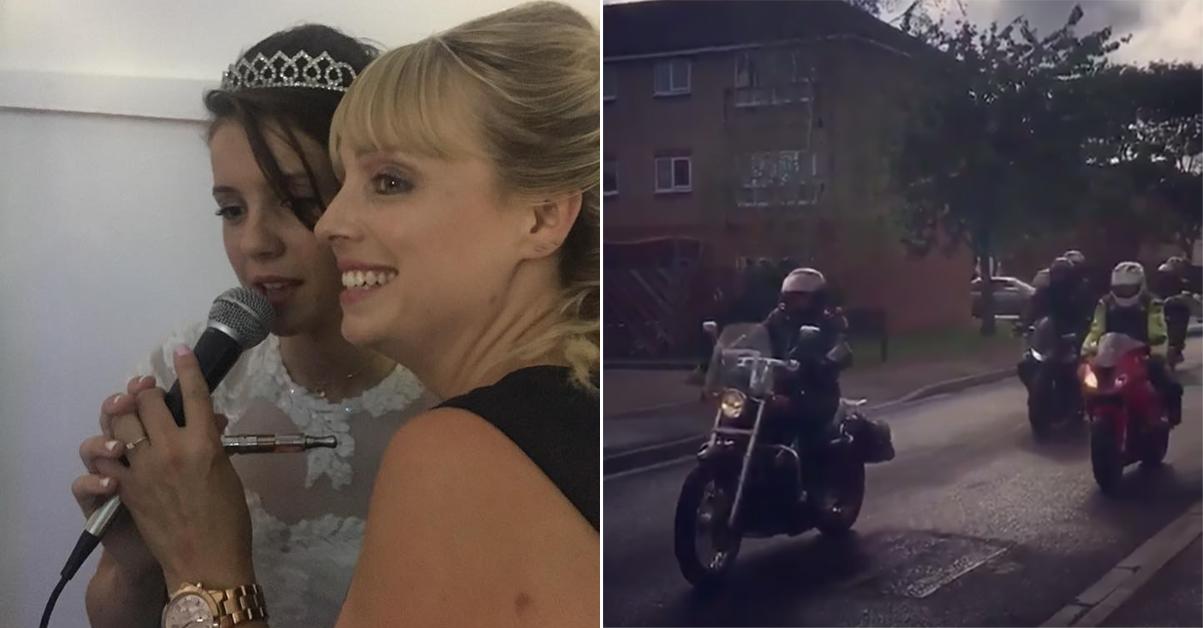 Hundreds Of Bikers Escort Bullied Teen To 'Alternative Prom' After She Skipped Her Own
Last month, 16-year-old Sharron Purcifer from Gosport in the United Kingdom chose not to go to her prom because of 18 months of alleged bullying she had faced from classmates following her battle with ulcerative colitis, a form of inflammatory bowel disease. Alongside that diagnosis, Sharron also developed arthritis, which made schoolwork difficult.
Article continues below advertisement
Shannon, who's also a coeliac, faced bullying that was so severe she often spent breaks alone in a classroom. It's understandable then that even after spending £470 ($600) on a dress, the teenager ultimately decided to skip prom.
That decision led her mother, Clair Carstens, to take to Facebook and share a photo of Shannon in her dress to address the "nasty vile bullies" that had ruined what was supposed to be a special night.
Article continues below advertisement
After the post, friends and family came together to organize Shannon a prom of her own. A GoFundMe campaign raised £500 ($650) for provisions, with dozens of people pledging to attend.
Article continues below advertisement
The party, which took place on Saturday, was attended by over 100 people. And to ensure that Shannon felt safe, 120 bikers from Gosport Scooter Club escorted the teenager to the event.
Article continues below advertisement
"The best part was when the bikes arrived," Shannon said according to The Sun. "I knew they were coming but I had no idea I was going to be riding there on a three-wheeled bike." Shannon went on to add that the event was "better than I could ever have imagined."
Article continues below advertisement
It looks like it was an awesome night.
Article continues below advertisement
Carstens commented that "there's no better way to stick two fingers up at bullies than to go out and enjoy yourself."
Article continues below advertisement