Restaurant Ships Milkshake Across The Country For Dying Woman's Last Wish
Tommy's Restaurant in Cleveland Heights, Ohio, paid $123 to make sure it made it on time.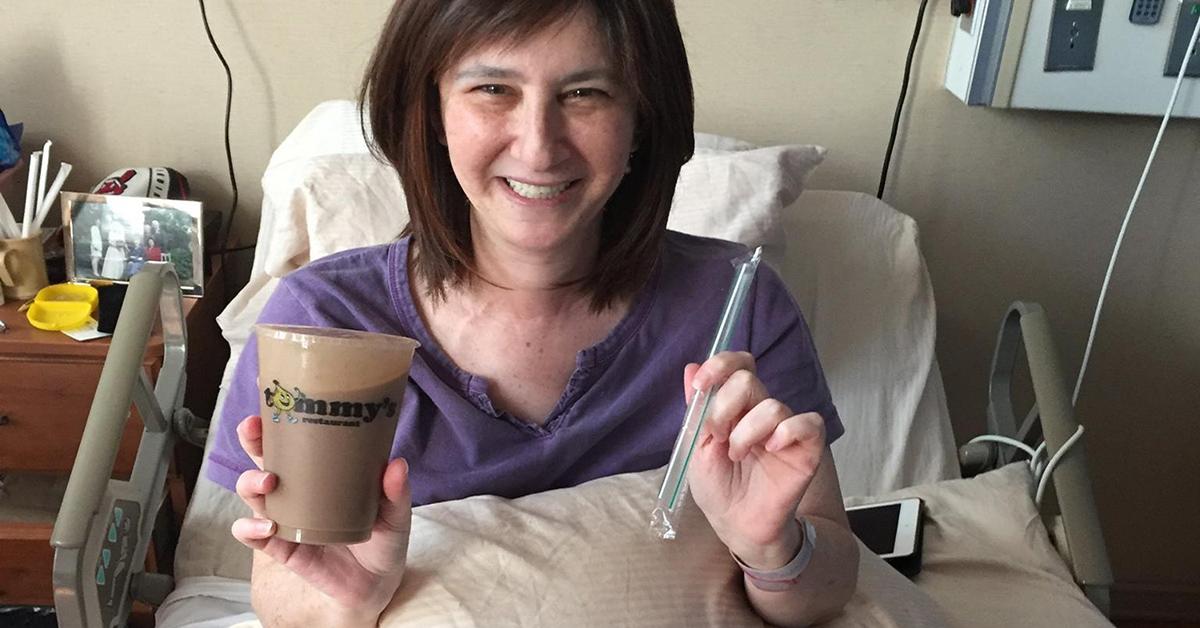 Emily Pomeranz, 50, was recently moved to a hospice in Arlington, Virginia, after doctors diagnosed her with pancreatic cancer. And when her friend, Sam Klein, payed a visit, he found out that she had one last wish – to enjoy a mocha milkshake from Tommy's Restaurant in Cleveland Heights, Ohio, where the two grew up together.
Article continues below advertisement
In a Facebook post that's now gone viral, Klein explains the extraordinary lengths that the restaurant went to to try and get the milkshake the 375 miles it needed to travel without it melting.
Article continues below advertisement
"Knowing that she couldn't travel to Cleveland, I emailed the general information email address on Tommy's website, asking if there was a way to get a milkshake the 375 miles from Coventry Road to Arlington, Virginia where she was in hospice."
"A few days later I got a call from Tommy Fello, the owner of Tommy's. 'Yes. We will figure out a way to do this,' is what he said."
Article continues below advertisement
After some research and help from his local UPS office, Fello figured out a way to make things work. Fello told Fox 8 News that he put the milkshake on dry ice and paid $123 for overnight shipping. After, 370 miles the milkshake arrived as if it was just made.
"This was a huge surprise," Klein added. "She was thrilled. She shared it with her family. She talked about it for days and days. She shared the story with her friends back in Cleveland and here in the D.C. area. It was something that made everyone smile. A woman's request for one last milkshake from her favorite restaurant. Wish granted!"
Article continues below advertisement
Emily passed away soon after, but Klein says he's happy that the restaurant worked so hard to grant her wish.
"Sadly, Emily passed away last week. She leaves behind a treasure trove of memories; a legacy of laughter, joy and caring; grieving family and friends. But, she was able to fulfill her wish of one last Tommy's milkshake thanks to the caring and good heartedness of Tommy at Tommy's. So, my friends, if you are in Cleveland Heights, or anywhere near there, please stop in at Coventry, order one of those incredible milkshakes and ask for Tommy (he is the one cooking in the middle of the restaurant) and say, 'This one is for Emily. Thank you for sending one to her.'"