The definition of a christening is "the ceremony of baptism, especially as accompanied by the giving of a name to a child," and it is something that most families take very seriously. In a nutshell, a baby is dressed in a tiny white gown, go to the church with their godparents, and get christened by a priest before everyone goes on to celebrate with cake and more treats. 
It is also the complete opposite of an exorcism, unless you are one dad from Ireland, who seemingly can't tell the difference between the two ceremonies. 
Twitter user @ste shared hilarious visible proof of what happens when you let Dad make the invitations on Facebook. Little Saoirse Anne is getting christened in August, and her papa tried to have a little fun it — titling the event, "The Exorcism of Saoirse Anne" and included a very inappropriate (and very scary) photo of his baby girl sleeping. 
But the fun was short-lived and he evidently had to do some quick editing, changing the title back to a more proper, "Saoirse's Christening." However, the invite was up on the social media platform long enough to go viral — and make more than a few people laugh: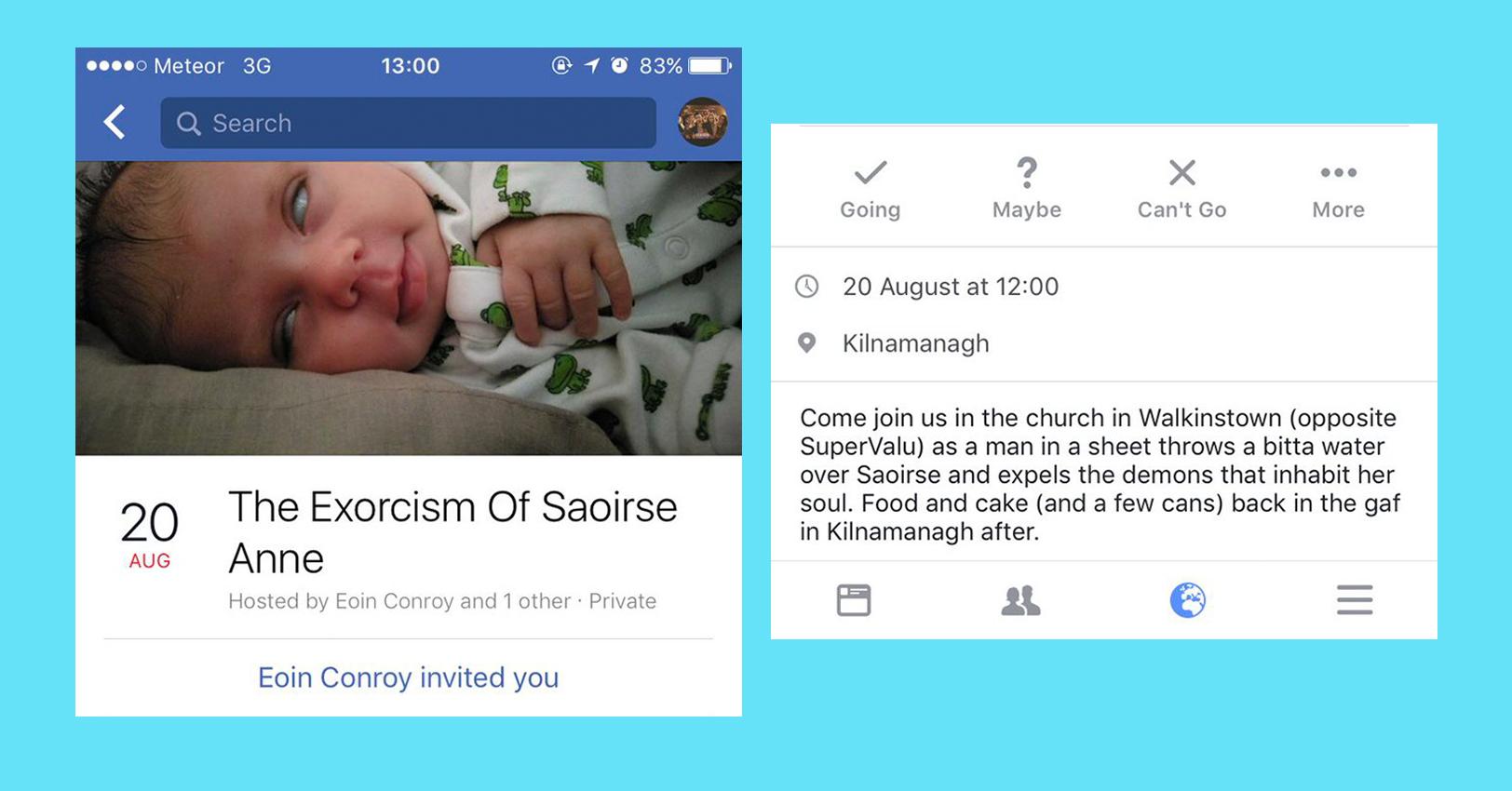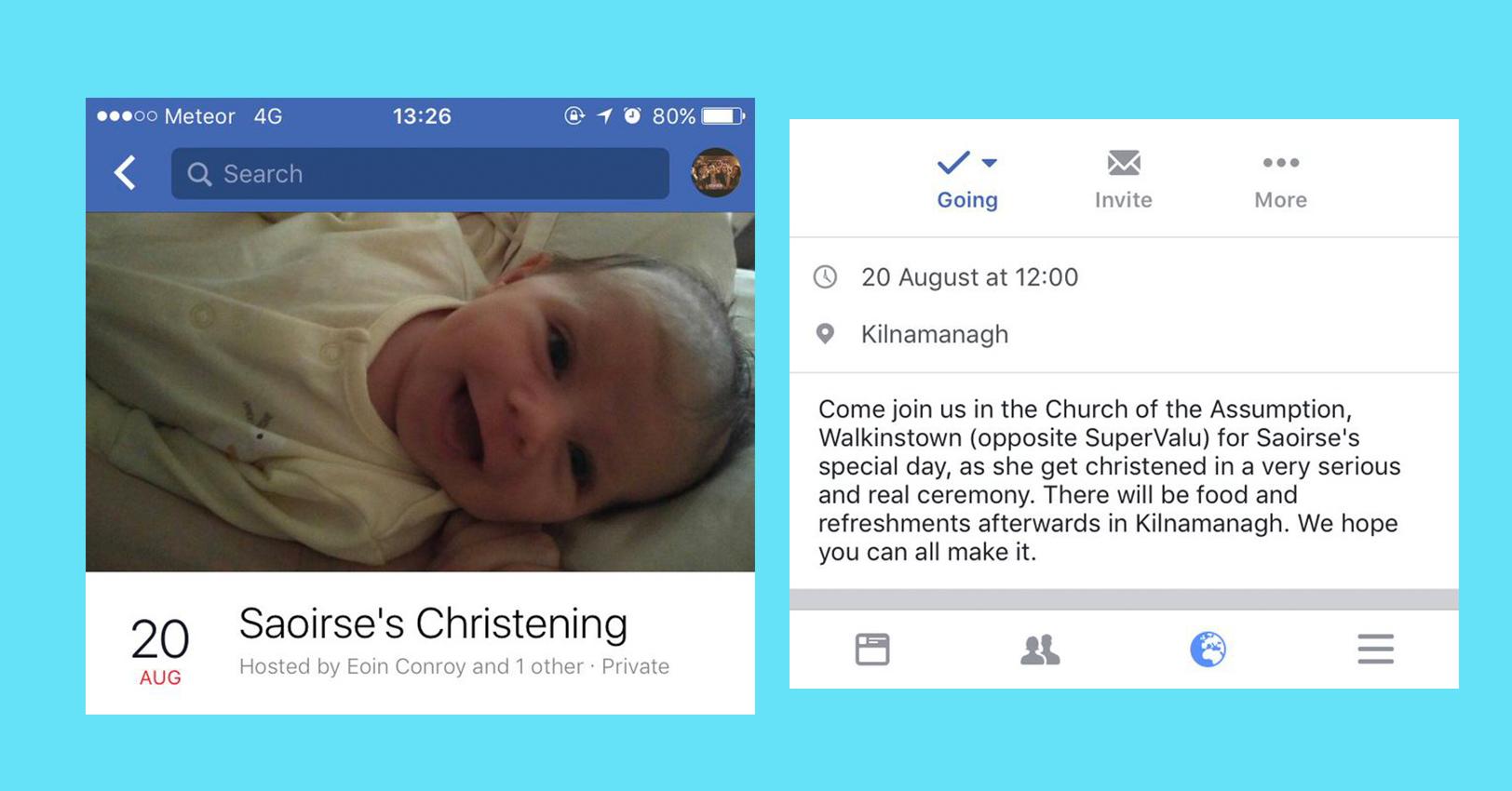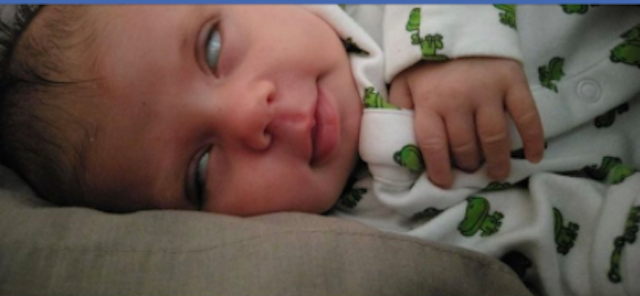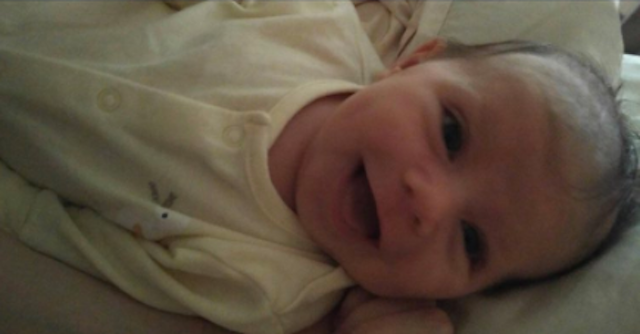 And the event description went from asking everybody to come to church to watch "a man in a sheet throws a bitta water over Saoirse and expels the demons that inhabit her soul" to coming to see her get "christened in a very serious and real ceremony."
A lot of people are dragging @ste for failing to hide the location address, because now that it's gone viral, this invite may lead to lots of Internet folks showing up unexpectedly:
That's around the corner from me, I'm so showing up and acting like I'm in the exorcist

— Emma ✨ (@emmaldillon) August 2, 2017
My cans are already in the fridge. Three pack of babygros for Saoirse. Sorted.

— EmerTheScreamer (@EmerTheScreamer) August 3, 2017
Aisling Bea from 8 out 10 cats has already told me she's coming

— Ste (@notstelfc) August 3, 2017
We can all share in Saoirse's big day, both figuratively and literally.