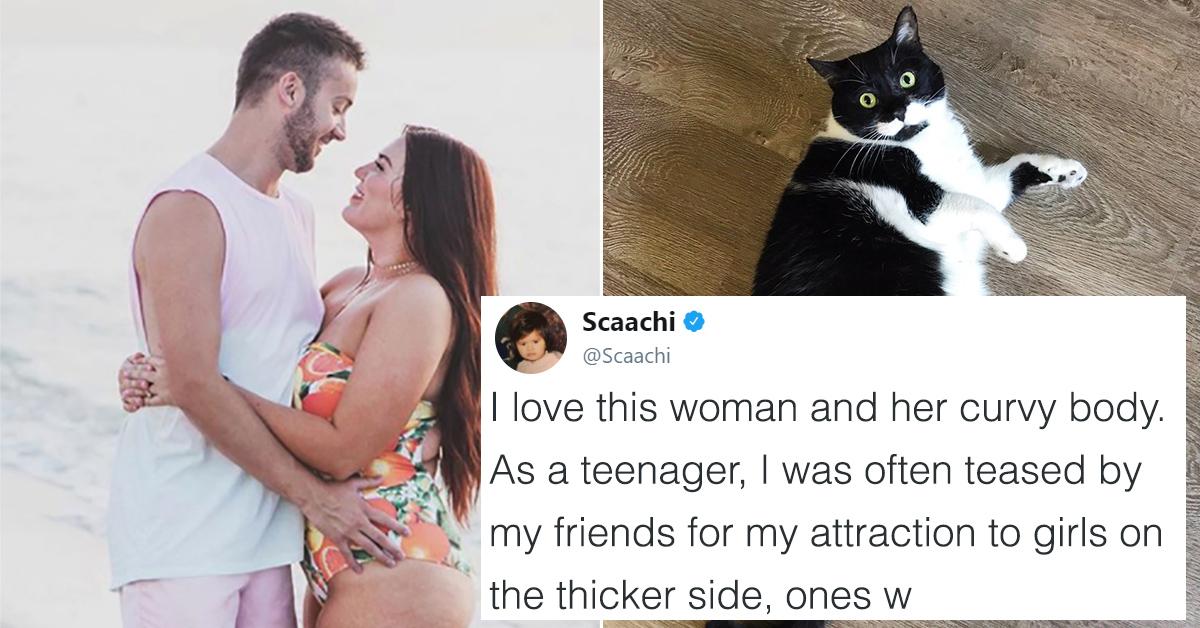 Man Who Wrote Post About Loving His 'Curvy' Wife Gets Mocked On Twitter
By Mark Pygas
Bodies come in all shapes and sizes. A lot of magazines and websites would have you think only the skinniest bodies are desirable, it's those stigmas that lead to a lot of unfortunate issues for people.
Last week, Robbie Tripp, an author from San Francisco, took to Instagram to write a tribute to his "curvy" wife, and how she helped him see past what is normally considered attractive. "I love this woman and her curvy body," the post started. "As a teenager, I was often teased by my friends for my attraction to girls on the thicker side, ones who were shorter and curvier, girls that the average (basic) bro might refer to as 'chubby' or even 'fat.'" His powerful post went viral and has been share almost 100,000 times.
And while the post was initially well received, Tripp is now being slammed on social media, with many accusing him of patting himself on the back for being attracted to "curvy" women. His intentions seem fairly pure so we're unsure if it's deserve but on Twitter, it gave birth to this glorious meme...
While others mocked the post in their own ways. We get they were trying to be clever but not cool guys, not cool.
Tripp responded to the backlash in several tweets over the weekend. One tweet was directed at Jake Paul, a YouTube personality who became national news after neighbors alleged he had made their lives a "living hell" after filming antics such as lighting furniture on fire in his backyard.
What do you think of this response? We applaud the husband for showing his wife he loves her for her and isn't swayed by the typical beauty standards. It's refreshing to see.